Sponsored Links
List of new jobs in Nigeria May 2023
1.
Intern (NYSC)
Industry: Logistics & Fulfilment
Requirements
Corp members serving in Lagos and recently completed the 3 weeks orientation camp.
Kindly send CVs to [email protected]
READ ALSO: GONZAGA GRADUATE SCHOOL OF BUSINESS SCHOLARSHIP
2.
NYSC Corper
Location: Nigeria
Requirements
Corpers with no PPA.
Bachelor's Degree in any course / field.
Candidates must currently be undergoing their NYSC program in Lagos.
Send CV to: [email protected] using the Job position as the subject of the mail.
New Jobs in Nigeria May 2023
3.
An interstate company requires for immediate employment:-
Operation Manager with relative experience in inter-state transportation management.
Customer Relations officer Female needed who must resides around jibowu axis
Qualified and interested applicants should send applications to :- [email protected]
Our client, a reputable firm in the Food industry is looking to fill the role of an OFFICE ADMINISTRATOR
Role: OFFICE ADMINISTRATOR
Location: OWO, ONDO STATE
Responsibilities
• Welcoming visitors and directing them to the relevant office/personnel.
• Carrying out clerical duties such as answering phone calls, responding to emails, and preparing documents, including office correspondence, memos, resumes, and presentations.
• Coordinating and managing appointments, meetings, and the conference room schedule in order to prevent duplicate bookings.
• Performing bookkeeping tasks such as invoicing, monitoring accounts receivable, and budget tracking.
• Maintaining general office files, including job files, vendor files, and other files related to the company's operations.
• Purchasing office supplies, equipment, and furniture.
• Overseeing the maintenance of office facilities, and equipment.
• Performing other relevant duties when needed.
Requirements
• Bachelor's degree in business, administration, or a related field.
• 1-2 years' office administration experience.
• Proficient in a variety of computer software applications including Microsoft Office Suite (Word, Excel, Outlook, and Access).
• Comfortable handling confidential information and Excellent experience in payroll.
• Multi-tasking and time-management skills, with the ability to prioritize tasks.
RENUMERATION N150k
Application
All applications should be forwarded to [email protected] using job title as mail subject.
URGENT VACANCY!!!
Production Floor Supervisor
Location: Mainland, Lagos
Employment Type: Full-time
Job Description
The Production Floor Supervisor is responsible for overseeing the production processes and activities. They ensure manufacturing processes are smooth and efficient by organizing workflows and monitoring the team.
Responsibilities
Supervising daily operation within the production floor to achieve higher.
Organizing, monitoring, and prioritizing tasks to meet production targets.
Evaluating various stations of the production operation to ensure optimum efficiency.
Ensuring the efficient use and flow of raw materials and other resources.
Ensuring compliance with safety and professional standards within the production facility.
Maintaining communication between employees and all stakeholders.
Educational Qualifications
B.Sc / HND in Food Science and Technology, Bio Chemistry, Engineering, and other related fields.
Minimum of 2 years of experience supervising a food/beverage production factory
As the Production Floor Supervisor, you will need to exert:
Knowledge of food manufacturing tools and equipment.
Excellent organization, communication, leadership, and interpersonal skills.
Excellent problem-solving skills, and a strong work ethic.
Ability to create and adhere to production processes.
Knowledge of food safety, GMPs and HSE.
IT skills especially Microsoft and Google suite.
If this is you, send CV' to: [email protected] with job role as subject
4.
Job Title: E-lodgment & Registrar Services Officer
Location: Lagos
Job Objective
To ensure that all e-lodgment & registrar and other depository requests are efficiently processed in a manner that would enhance customer satisfaction and confidence.
Duties & Responsibilities
Manage the securities lodgment and withdrawal process for all asset classes including Equities and Fixed income instruments (Federal, State and Corporate Bonds, Commercial Papers), certificates.
Responsible for providing assistance and support to internal and external customers on enquiries regarding the E-lodgment and Registrar services.
Be responsible for liaison and interface with capital market stakeholders, primarily Registrars and other Transfer Agents
Process dematerialization and rematerialization of securities.
Carry out timely reconciliations and generate periodic and ad-hoc reports
Process closure advice of registers of quoted companies and Market-wide notifications on corporate actions and new listings.
Process security adjustment of securities for new listing, corporate action and for full lodgments of fixed income securities.
Perform ad-hoc tasks as assigned by Unit/Departmental Head.
Job Requirements
Minimum of a First Degree in Economics, Accounting, Finance, Business Administration or any related discipline from a reputable institution.
Minimum of 1-year post-graduation experience in an Operations role in the Capital Market or any other Financial Service sector.
Relevant professional certification is an added advantage.
Highly proficient in use of Microsoft excel, PowerPoint and analytical tools.
Skill / Competencies:
Business & Industry Knowledge.
Service Delivery & Client Experience.
Operational Efficiency.
Business Process Optimization/ Improvement.
Regulatory Awareness & Compliance.
Highly proficient in use of Microsoft office.
Excellent communication skills.
Analytical Skills.
Problem Solving.
Strong client relationship management.
Application Closing Date
18th May, 2023. at 3:00 PM.
How to Apply
Interested and qualified candidates should send their tailored CV to: [email protected] using the Job Title as the subject of the email.
Note: Any application received after this time will be automatically rejected.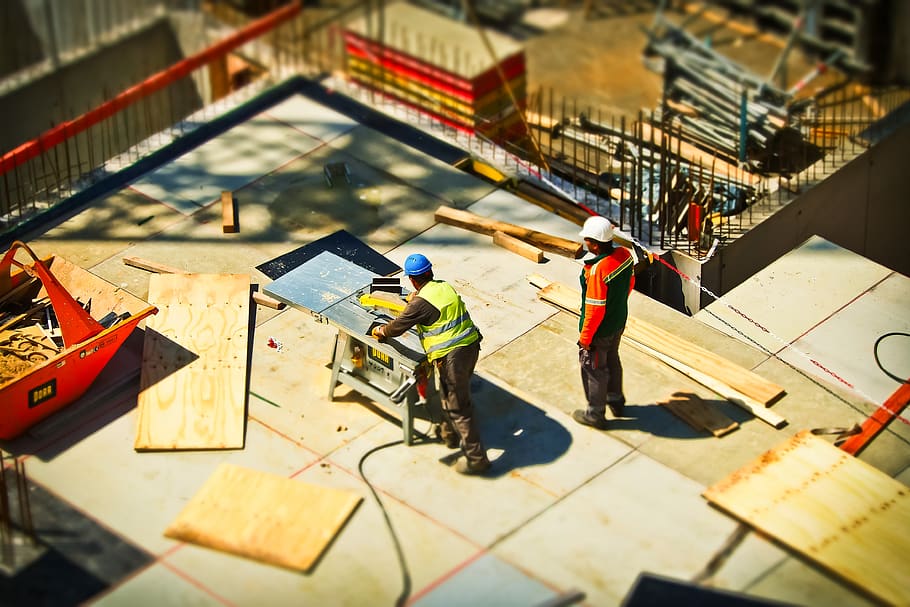 New Jobs in Nigeria May 2023
Read also: UCF Acceptance rate and Admission requirements
5.
Job Title: Production Manager
Location: Uyo, Akwa Ibom
Job Description
We are in need of a Production Manager that will manage, coordinate and oversee manufacturing staff, production processes and cooperate with various teams for smooth operation of the factory.
We are seeking a highly organised production manager to create production schedules, oversee production processes and ensure that the required materials are selected and purchased.
The manager is also responsible for ensuring that equipment is functioning correctly and that health and safety protocols are adhered to. 
Responsibilities
To set the direction of the factory operation, by creating production schedules to achieve monthly/weekly/daily production plan and prepare action plans for self and individual team members
Manage the production of industrial paints and coatings in a safe and efficient environment and implementing improvements to processes to reduce cost and increase efficiency
Manpower, resource and raw material planning and management and training of new employees
To enforce discipline, punctuality and safety as part of conduct among staff
Schedule regular maintenance for equipment
Discuss budget expectations with clients
To schedule production and cost planning and management
Ensure that health safety protocols are adhered to
Ensuring all production meets quality assurance standards
To perform other related duties or assignments as and when assigned.
Requirements
Minimum of 5 years working experience in a paint manufacturing industry
Working knowledge of paint chemicals
Excellent organizational and time management skills
Ability to solve problems quickly and efficiently
Excellent verbal and written communication skills
Must be innovative and able to come up with creative ideas to enhance production
Strong leadership and management skill
Computer literate
Working knowledge of industry standards.
Application Closing Date
23rd May, 2023.
How to Apply
Interested and qualified candidates should send their CV to: [email protected] using the Job Title as the subject of the mail.
Note: For Enquiries, Contact: 08086106073.
New Jobs in Nigeria May 2023
6.
Job Title: Administrative Officer (Lagos Office)
Location: Isolo, Lagos
Employment Type: Full-time
Job Description
The Lady Helen Child Health Foundation (LHCHF) is seeking for a highly experienced and motivated Administrator to manage their Operational activities.
Are you a Graduate of Business Management and Administration or related course and have a minimum of 6 Years' experience in an Operational Role as an Office Manager and Administrator?
Do you have the ability to manage and provide the necessary administrative skills to a fast-growing quality driven team building capacity and working for Orphans and Vulnerable Children?
Do you have good communication skills, initiative and creative working ethos?
Do you possess good management and team building skills?
Duties of the Post
Promote and Manage all activities and initiative of Lady Helen Child Health Foundation
Manage, record and file all office documents in the Lagos Office
Create and implement initiatives on behalf of the Organization
Manage and coordinate the administrative activities of the office
Collate all relevant information on behalf of the CEO and managing partner
Facilitate research, advocacy and training in the Lagos Office
Liaise with press, stakeholders, Donor Agencies in facilitating fund raising for the foundation
Organize and generate public interest on the activities of the Foundation
Prepare and plan for both internal and external meetings
Take on accessing of funding to support LHCHF Initiatives.
Update and maintain organisational lists/database and address the needs of Internal and External Stakeholders.
Assist in developing and maintaining close collaboration with mass media, as well as with groups and organizations whose support is essential to the achievement of the Foundation's Goals
Update and maintain organisational lists/database.
Prepare background communication and promotional materials for briefings and visits to media houses
Lead on organizing the Foundation's Seminars / Workshop
Manage learning and development of interns and corpers in the foundation
Develop contents for Lady Helen Child Health Foundation website
Create and update a usable database of organizational contact list.
Carry out any other assignment as directed by the management through the office of the Managing Partner.
Requirements
Candidates should possess a Bachelor's Degree qualification with 3 – 6 years work experience.
Salary
N75,000 – N90,000 / month.
Application Closing Date
18th May, 2023.
Method of Application
Interested and qualified candidates should send their CV to: [email protected] using the Job Title as the subject of the email.
Note: The post holder is required to work closely with the Abuja office to mirror a similar governance structure. Therefore Joint Zoom/Skype operational meetings will be mandatory.
7.
Job Title: Client Service Personnel
Job Application Code: CSP 001
Location: Lekki, Lagos
Employment Type: Full-time
Requirements
B.Sc. / HND in Marketing, Communications or related field with certification in sales / marketing with a minimum of 4 years' proven post qualification/experience as a client service personnel or customer service officer/ marketing officer in a manufacturing sector.
Job Competency Requirements:
Ability to build and maintain key customer relationships with clients and address their needs effectively.
Ability to Drive for new innovative processes and strategies in concert with long-term plans.
Ability to Monitor customers satisfaction, handling complaints in such a way that customer satisfaction is ensured.
Ability to continuously research on market and consumer surveying and reporting: market development, market size, trends, shifts in consumer needs, changes in consumer preferences.
Ability to do promotions, advertisements and website management and monthly newsletter development.
Ability to Conduct customer satisfaction survey monthly, analyze and report.
Ability to maintain high level of professionalism and competence in every client interaction, build positive and productive relationships with clients and make frequent client calls and visits a times to strengthen client relationships.
Ability to resolve product or service problems by clarifying the customer's complaint; determining the cause of the problem; selecting and explaining the best solution to solve the problem; expediting correction or adjustment; following up to ensure resolution and follow up with potential clients to propose new offers.
Application Closing Date
31st May, 2023.
Method of Application
Interested and qualified candidates should send their Application Letter and updated CV in PDF format to: [email protected] using the Job Title and Code as the subject of the email.
Note: Only shortlisted candidates would be contacted and scheduled for interview.
8.
Job Title: Manager
Location: Jabi, Abuja (FCT)
Employment Type: Full-time
Job Description
Delegating responsibilities and supervising truck drivers.
Complying to all company's accounting and financial regulations.
Managing all the operational and logistics requirements for the company.
Handling book keeping and bank reconciliation.
Manages and supports all facets of operations to insure all internal processes and daily work requirements are fulfilled each day.
Resolving conflicts or complaints from employees, suppliers and distributors.
Assisting management in preparing budgets and financial forecasts.
Ensuring all employees follow company policies and procedures.
Responsible for vehicle and truck maintenance and ensuring its documentations.
Allocation of goods movement in a transport planning system.
Ensure truck driver's schedules are followed.
Maintain a comprehensive knowledge and understanding of company operations, policies and procedures
Other duties to ensure the overall goals and success of the company.
Key Requirements
Bachelor's Degree in Business, Accounting, Management, or related field.
Higher education or experience is an added advantage
Experience in Accounting /Finance
4 years of job experience
Preferred candidate should be from Northern Nigeria.
Excellent understanding of business and financial management, and leadership principles.
Strong analytical, communication, and computer skills.
Time and project management skills.
Ability to analyse processes and information, identify problems and trends, and develop effective solutions and strategies.
Commitment to providing exceptional service to customers and support to staff members.
Application Closing Date
2nd June, 2023.
Method of Application
Interested and qualified candidates should send their CV to: [email protected] using the Job Title as the subject of the mail.
9.
Job Title: Lifestyle, Entertainment Writer
Location: Yaba, Lagos
Employment Type: Full-time
The Role
We are looking for writers responsible for researching, monitoring, writing and reporting news stories.
Duties and Responsibilities
Collect, verify, fact-check and analyse newsworthy information thoroughly.
Create and deliver news stories (article, video and social posts) with the audience's perspective in mind.
Receive assignments or investigate news leads/tips.
Contact, interview and research sources.
Abide by journalism's ethics and codes.
Stay up-to-date with the latest current events by properly monitoring news, attending events and building contacts and sources for future stories.
Attend press conferences events and file reports promptly.
Read copy or proof to detect and correct errors in spelling, punctuation, etc.
Requirements
Skills that would make a candidate successful in this role:
Possess a Bachelor's Degree in Journalism or Mass Communications most well-liked.
Have minimal to 1 year of online journalism expertise.
Experience with content marketing and various content formats such as articles, social and video and a proven ability to drive readership.
Excellent communication and news story-telling skills.
Ability to work both independently and as part of a team.
Ability to plan, organise and prioritise in a fast-paced environment.
A lot of energy, passion and enthusiasm Remuneration Remuneration is competitive.
Access to the internet 24/7 a good laptop in perfect working condition are required as you will be working from home.
Be proficient in the present and rising news-gathering techniques.
Possess data of and curiosity in Entertainment, native, nationwide and world information with the flexibility to work beneath strain and meet deadlines.
You also MUST have written for a news blog/website before now have sound knowledge of WordPress & SEO.
You must be naturally creative at writing.
Possess the flexibility to work in a versatile schedule with nights, weekends and holidays.
Please ensure you meet these conditions above, then send a mail [email protected]
The mail should contain a cover letter of about three paragraphs detailing why we should hire you.
Mail should also have:
your social media handles, Curriculum vitae and links to entertainment stories written by you for the platform you currently work with or have worked for.
Application Closing Date
10th June, 2023.
How to Apply
Interested and qualified candidates should send their Applications to: [email protected] using the Job Title as the subject of the email.
New Jobs in Nigeria May 2023
10.
First Katalyst Marketing Limited, a leading marketing agency in Nigeria, is recruiting to fill the position below:
Job Title: Captain Morgan Actor
Location: Ikeja, Lagos
Employment Type: Part-time
Job Description
We are currently recruiting smart, good looking and bold individuals who will act as captains for a Captain Morgan drink activation.
Requirements
Candidates should possess an OND qualification with at least 2 years relevant work experience.
Other key skills include:
Advertising/ branding experience
Acting skills
Good Communication skills
Male preferably between the ages of 25 to 35.
Application Closing Date
15th May, 2023.
How to Apply
Interested and qualified candidates should send their CV to: [email protected] using the Job Title as the subject of the email.
New Jobs in Nigeria May 2023
Sponsored Links