Gonzaga Graduate School Of Business Scholarship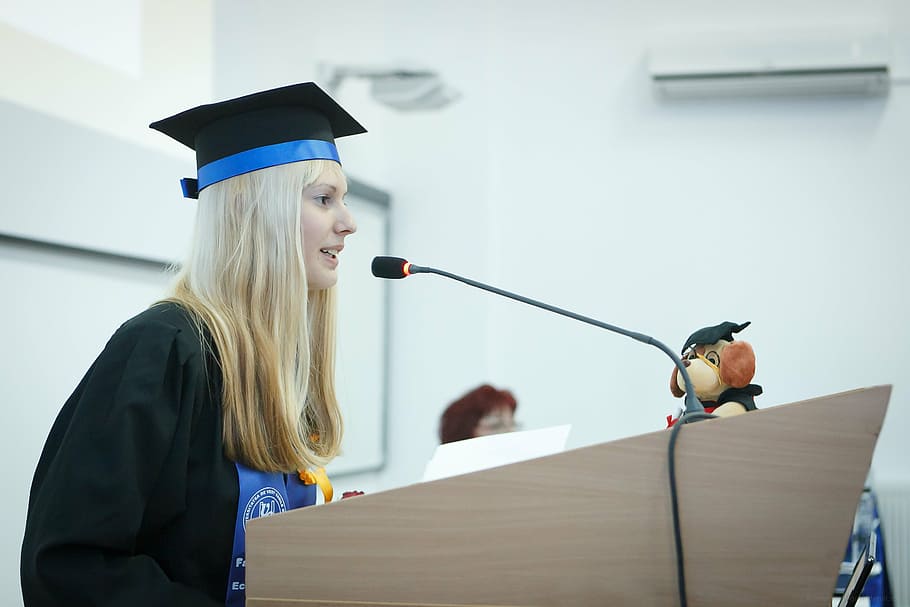 Gonzaga Graduate School Of Business Scholarship
Gonzaga Graduate School Of Business Scholarship – How To Apply
About Gonzaga Graduate School of Business
Gonzaga University, founded in 1887, is a private Roman Catholic university in Spokane, Washington. The university is named after Saint Aloysius Gonzaga and is affiliated with the Jesuit order of the Roman Catholic Church. The university provides undergraduate studies in over 90 fields as well as up to 20 master's programmes. The school is made up of seven colleges: the college of arts and sciences, the school of business administration, the school of engineering and applied sciences, the school of education, the law school, the school of nursing and human physiology, and the school of leadership. These colleges provide bachelor's, master's, and doctoral degrees. Both domestic and international students are eligible for the Gonzaga Graduate School of Business Scholarship.
Also read: Scholarships in Philippines 2023
The university's school of business administration was formally established in 1921 with the sole purpose of training business leaders to approach challenges creatively. Accounting, economics, entrepreneurship, finance, general management, marketing, and other disciplines are taught at the business school. Students will gain a solid foundation in general business, as well as specialised knowledge and skills in specific areas that will help them advance in their careers.
Gonzaga Graduate School of Business Scholarship.
Scholarships are available to both domestic and international students at the Gonzaga Graduate School of Business. The scholarship is intended to provide financial assistance to students of exceptional promise who have demonstrated a strong desire to pursue graduate studies.
Also read: International undergraduate Entrance Scholarships
Criteria for the Gonzaga Graduate School of Business Scholarship
By July 1st, applicants must have been accepted into the MBA or MAcc/MSTax programme.
Students who have not yet been accepted are ineligible for the scholarship.
To be eligible, applicants must demonstrate a financial need.
The scholarship is given to students who have excelled academically and have a strong academic record.
Countries that are eligible: All nationalities from around the world are welcome.
Courses or subjects that are acceptable: The sponsorship will be given for master's degree studies at the Graduate School of Business.
Other scholarship recipients will not be considered.
Supporting documents
A fully completed online application
A letter of introduction
A recent professional resume
Unofficial transcripts of graduate studies
Two letters of recommendation from professors, supervisors, managers, and other professionals. Family members' recommendation letters are not accepted.
GMAT or GRE official score for MBA programme
Short essays describing your previous and current accomplishments, how the scholarship will help you, your financial situation, and so on. The application form includes the essay questions. The essay should not be longer than 100 words.
In addition to the documents listed above, international students must provide a copy of their passport, TOEFL/IELTS scores, and a financial declaration based on supporting bank statements.
How to apply for the Gonzaga Graduate School of Business Scholarship
Domestic Applicants must download the Gonzaga Graduate School application form here
International applicants must download the application form here
Submit the completed application form and supporting documents via email to [email protected]
Or send via mail to;
Gonzaga University
Graduate School of Business
502 E. Boone Ave.
Spokane, WA 99258-0009 – USA
Before applying for this scholarship, applicants are required to apply for admission to a master's program at Gonzaga Graduate School of Business.
Also, note the offer is divided equally between the fall and spring semesters.
Scholarship award: Gonzaga University is awarding up to 50% coverage for tuition. The award is renewable until the recipient completes the course of study. Provided the recipient keeps up with good grades.
Application deadline: December 1st for spring, and July 1st for fall
Dingledine bluestone Scholarships 2023
Brief Description
University: Gonzaga University
Department: Graduate School of Business
Course Level: Master
Award: 50% Tuition waiver
Access Mode: Online
Number of Awards: Varies
Nationality: U.S. Citizen and International students
Awards can be taken in the United States.