Recent Jobs in Lagos, Portharcourt and Ogun Nigeria MAY 2023
Recent Jobs in Lagos Nigeria MAY 2023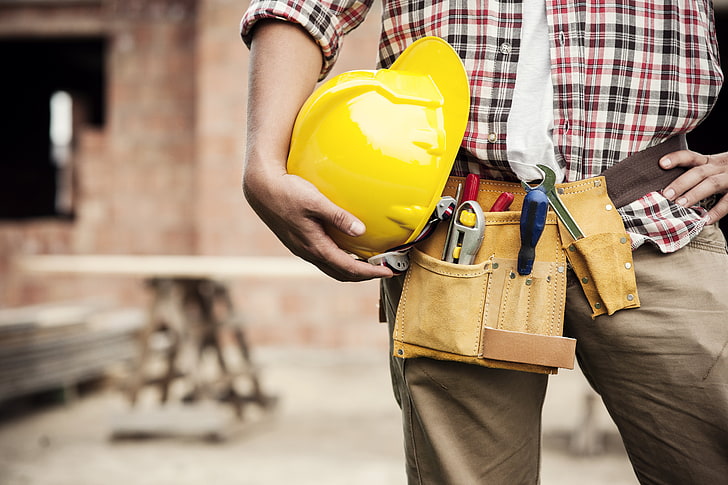 1 . Neighbourhood Turnkey Project Limited
Benin-city, Nigeria.
Recruiting Full time Permanent Staff
1). Architect
2). Civil & Structural Engineer
3). Mechanical & Electrical Engineer
4). Quantity Surveyor
5). Town Planner
Job Details
Salary
₦350,000 a month
https://alischolars.com/university-of-cambridge-acceptance-rate/
Responsibility
Lead your professional unit in the office.
Report to MD
Minimum Qualifications
BSc/HND from a reputable institution
(Preference to be given to Person's with experience at top consulting or construction companies)
Full professional registration is mandatory.
Proficiency in the use of professionally relevant software is required mandatory.
Read also: Fake job locations in Nigeria
METHOD OF APPLICATION
Send applications to
[email protected]
Title: (Your profession)
Required Attach
A professional cover letter: Why join us? What value you will bring to the team?
Your professional CV
Portfolio of projects
Passport photograph
Application Deadline
16th May 2023
2.
Job Title: Project Manager
Location: Ilero, Oyo State
Employment Type: Full-time
Job Responsibilities
Ensure that all projectsare deliveredon-time, within scope and within budget
Coordinate internal resources and third parties/vendors for the execution of company projects
Develop a detailed project plan to track progress
Use appropriate verification techniques to manage changes in project scope, schedule, and costs
Measure project performance using appropriate systems, tools, and techniques
Manage the relationship with all stakeholders
Perform risk management tominimizeproject risks
Create and maintain comprehensive project documentation
Required Skills
M.Sc. / B.Sc. / B.Eng. / B.Tech. / HND in Project Management or any related discipline.
Project management professional certification is an added advantage but not mandatory.
Minimum of five (5) years cognate experience in project management.
Excellent managerial, leadership, communication, and people management abilities
Solid organizational skills including attention to detail and multi-tasking skills
Sound moral pedigree and decent character
Application Closing Date
6th June, 2023.
Method of Application:
Interested and qualified candidate should send CV and Cover Letter to: [email protected] using Job Title as the Subject of the email.
Recent Jobs in lagos, portharcourt and ogun Nigeria MAY 2023
3.
Hello, currently recruiting for the following roles
Personal Assistant: 0-1yr experience. Must be sharp and firm – 50k
-Online loan officers: 0 years experience – 50k
-Bank Teller: 1year experience – 60k
Loan Officers: 1-2 years experience – 60-70k
DSA( Ajah and Ile Epo): 0-1 year experience – 50k plus commission
-Loan Recovery Officer: 1-2year experience- 60k.
Kindly send cv to: [email protected] using your preferred role as the subject.
Must be willing to resume 16th May 2023.
4.
Job Title: Fashion Designer
Location: Lagos
Employment Type: Full-time
Requirements
Applicants should be able to sew with industrial machines
Applicants should be able to finish a cloth alone.
Application Closing Date
31st December, 2023.
Method of Application
Interested and qualified candidates should forward their CV to: [email protected] using the job title as the subject of the mail.
Recent Jobs in lagos, portharcourt and ogun Nigeria MAY 2023
5.
A Construction company is looking to hire an Accountant in Port-Harcourt.
Candidate must have had experience working in the construction industry.
Experience: 3-5years
Location: Port-Harcourt (On-site)
Salary: N250,000-300,000
Send your CV to: [email protected]
There is an opening in a Manufacturing Company at Free Trade Zone Igbesa for:
Warehouse Manager
-Five years Minimum experience as a Warehouse Manager in a Manufacturing Company
Preferably Male
age 24-45 years
-Preferably someone living around Igbesa or it's environs.
Salary #250-#400
Logistics Manager:
Minimum of 5years experience in Logistics and Haulage in a Manufacturing Company.
-Preferably male
-age 25-43years
Salary #200-#250
Please if you have Interested or have referral, please send CV to

[email protected]
Do you have experience working in a confectionery business and looking to hone your baking and decorating skills?
We are looking to hire young and passionate Bakers – Decorators for a Bakery and Confectionery outfit in Gbagada, Lagos.
Interested candidates should apply to [email protected] stating the position in the subject line of the email.
Preferred candidates living within the Gbagada axis.
An hotel in Isolo is looking to hire an Accountant. The accountant will be responsible for managing the hotel's accounting function.
The ideal candidate should be a first degree holder with 2-3 years experience in an account role. ICAN certification is a requirement.
Pay is 150-200k net.
Interested applicants can send their CV to [email protected]
Urgent vacancy !!!
Our client urgently requires the services of an Accountant
Salary :80,000
Location: Yaba
Requirements: 1-2 years experience.
High proximity to Yaba and environs .
Must be female for gender balance
Qualified candidates should forward their CVs to [email protected] using position and location as title .
Only shortlisted candidates will be contacted.
Urgent Hiring
Our client, a pharmaceutical company in Lagos, Nigeria; is recruiting to fill the vacant positions listed below:
Location: Satellite Town
Medical Sales Manager
2.Medical Sales Officer
3.Warehouse Supervisor.
4.Warehouse Officer.
5.Logistic Supervisor.
6.Pharmacist.
7.Accountant.
Operation Supervisor.
Operation Officer
10.Medical Compliance Officer
Customer Support Officer
TO APPLY:
Kindly send your résumé via email to [email protected].
Kindly ensure that the Job Title you are applying for should be used as the subject of your email.
Application Deadline: 15th May 2023.
Job title: Reconciliation Clerk
Industry: Fin-tech
Location: Western Newspaper 10 Western Industrial Avenue, Isheri Oke, Ogun State
Job Responsibilities:
• Adhere to corporate standards and procedures in reconciliation clerical activities.
• Ensure daily/weekly/monthly reconciliation of all transactions and provide reconciliation reports to Supervisor
• Ensure quick resolution of reconciliation issues when they arise
• Responsible for collecting offline repayment records of customers, matching and recording with bank statements
• Responsible for communicating with the bank to find customer information that did not match the bill
• Responsible for answering customer's repayment questions and proposing optimization suggestions to the product department.
• Ensure the accuracy of all daily settlements from payment partners, ensuring value is transferred to the company's account promptly and quick resolution on settlement issues that may arise.
Job Requirements:
• A Bachelor's degree in B. Com, Finance or Accounting
• At least 6 months' experience in the field
• Familiar with the relevant software programs
• Excellent numerical and analytical abilities
• Excellent in verbal and written communication skills
• Must be able to deliver under strict deadlines and handle pressure effectively.
Great , let us meet you. Send your CV to [email protected] with the job title as the subject of the mail.
Recent Jobs in lagos, portharcourt and ogun Nigeria MAY 2023
6.
OPay is a mobile money platform operated by OPay Digital Services Limited and licensed by the Central Bank of Nigeria. Launched in June 2018, the company has spread its services across all 36 states in Nigeria with over 300,000 mobile money merchants. We are more than a payment company. We believe everyone should be able to enjoy financial and social inclusion, without regard for physical borders, boundaries, or even social status.
OPay is a one-stop mobile-based platform for payment, transportation, food & grocery delivery, and other important services in your everyday life. Millions of users rely on OPay every day to send and receive money, pay bills, and order food and groceries.
We are recruiting to fill the position below:
Job Position: Accountant
Location: Ikeja, Lagos
Employment Type: Full-time
Key Responsibilities
Prepare the financial statements for the companies assigned to you.
Prepare entries to capture monthly product transactions in the accounting system.
Ensure that all transactions in the bank accounts are accurately and promptly captured.
Preparation of Trade Payables/Receivables and other schedules to support all items in the financial statements.
Management of Wallet and Inventory accounts. Ensuring that internal balances agree with third party balances.
Manage accounting tasks in the department.
Any other task assigned to you by the manager.
Requirements
Experience and Education:
Bachelor's Degree in Accounting or a Finance related course
Minimum 3 years of experience in payment products accounting.
Experience in the payments industry (FINTECH) is required
Experience with SAP is a plus
See also Logistics Supervisor at a Reputable Financial Company
Knowledge, Skills and Abilities:
In-depth knowledge of products and concepts relating to the FINTECH (Mobile Money Operations) industry
Very good Knowledge of accounting and bookkeeping
Detail-oriented and committed to accuracy
Self-starter and highly motivated
Ability to work under pressure to meet goals and deadlines
Critical thinker and problem solver
Strong oral and written communication skills
Advanced Excel skills and technology proficient.
Application Deadline
13th May, 2023.
Method of Application
Interested and qualified candidates should:
Click here to apply online
https://docs.google.com/forms/d/e/1FAIpQLSfjj16J01-T1AZp7RHx1GYCiyuZpIeT_mTB3q3OABTt-AsCSQ/viewform?usp=send_form
7.
Spintax Outsourcing Limited is recruiting to fill the position of:
Job Position: Front Desk Officer
Location: Asaba, Delta State
Employment Type: Full-time
Job Brief
We are looking for a pleasant Front Desk Representative to undertake all receptionist and clerical duties at the desk of our main entrance. You will be the "face" of the company for all visitors and will be responsible for the first impression we make.
The ideal candidate will have a friendly and easy going personality while also being very perceptive and disciplined. You should be able to deal with complaints and give accurate information. A customer-oriented approach is essential.
The goal is to make guests and visitors feel comfortable and valued while on our premises.
Responsibilities:
Keep front desk tidy and presentable with all necessary material (pens, forms, paper etc.)
Greet and welcome guests
Answer questions and address complaints
Answer all incoming calls and redirect them or keep messages
Receive letters, packages etc. and distribute them
Prepare outgoing mail by drafting correspondence, securing parcels etc.
Check, sort and forward emails
Monitor office supplies and place orders when necessary
Keep updated records and files
Monitor office expenses and costs
Take up other duties as assigned (travel arrangements, schedules etc.)
Requirements and Skills:
Proven experience as front desk representative, agent or relevant position
Familiarity with office machines (e.g. fax, printer etc.)
Knowledge of office management and basic bookkeeping
Proficient in English (oral and written)
Excellent knowledge of MS Office (especially Excel and Word)
Strong communication and people skills
Good organizational and multi-tasking abilities
Problem-solving skills
Customer service orientation
Should be resident in Asaba/Onitsha
At least 1 year experience as a front desk officer
Good interpersonal skills and fluent in English
See also Personnel Officer at Industrial and Medical Gases (IMG) Nigeria Plc
Qualification
OND, HND, Bachelor's degree
Salary
₦95,000 – ₦120,000 monthly.
Application Deadline
7th June, 2023
Method of Application
Interested and qualified candidates should send their CV to this email: [email protected] using the Job Position as the subject of the mail.
These are the list of Recent Jobs in lagos, portharcourt and ogun Nigeria MAY 2023