Sponsored Links
How to Write Recommendation Letters for Law Schools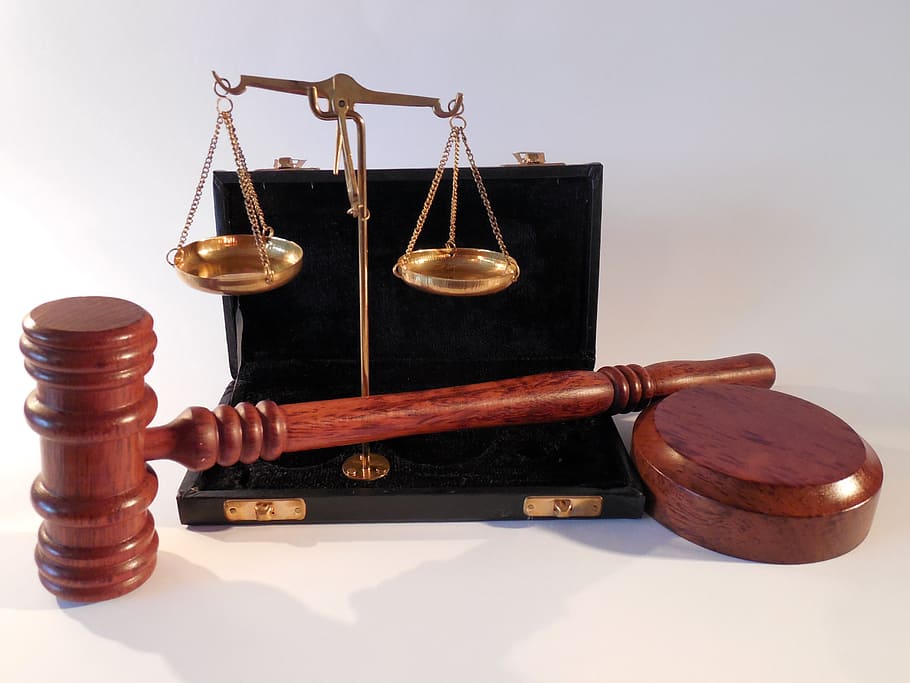 Introduction:
You are not alone if you are nervous about asking for letters of recommendation for law school. Many students feel the same way you do about asking mentors and teachers for recommendations during application season. This is primarily due to the fact that you haven't spoken to them in a long time.
Perhaps you're preoccupied with other aspects of the application. You probably believe that writing a recommendation letter is a minor task that does not require much of your time. Perhaps your favourite professor does not respond to your emails. You probably feel powerless over this aspect of your application right now.
Related post: Easiest Law Schools in the UNITED STATES
Recommendation letters can be stressful, especially if you feel powerless to influence them. However, you should be aware that you have more influence than you realise. In this post, we'll answer some frequently asked questions and get you one step closer to creating a fantastic application. Are you concerned about writing the best law school letters of recommendation? This is a comprehensive guide. Let's get this party started.
How many letters of recommendation do you need for law school?
The requirements are set by each law school. Schools typically request at least two recommendations, and many allow students to submit additional recommendations. However, don't assume that sending more letters is better simply because you send them. More is not always better.
Keep in mind that this is a blind process, and you may not be able to read the letters before sending them to school. Make certain that your recommenders will speak highly of you. Check the LSAC guidelines and the websites of each school to determine how many letters of recommendation you require.
Aim for three to six-letter requests and solicit them from professors, supervisors, and mentors. This will provide the people reading your application with a comprehensive view of your qualifications.
What Makes the Best Law School Recommendation Letters?
While your GPA and LSAT scores are important, the best letters of recommendation for law schools are also important. This is because they provide qualitative information that grades and tests do not always provide.
In addition to academic ability, programmes look for critical and analytical thinking, as well as active participation in class, in future students.
A mentor who clearly explains, for example, how you assisted with their research can also help recruiters understand your extracurricular activities in ways that a CV alone cannot. The best letters do not say generically nice things about every student.
They are specific and contribute to the rest of your application. They demonstrate how your personal qualities, strengths, and development have evolved over time.
Best letters of recommendation for law schools, like personal statements, can help separate good candidates. Assume there is only one spot left in a programme and the admissions committee has narrowed it down to three students.
The three have comparable grades and LSAT scores. Their personal and diversity statements are both noteworthy. Last but not least, consider their letters of recommendation. The school would choose from this list.
Schools define what constitutes a good letter of recommendation for law school. It must be visible-
The candidate's time management skills
Something particular the candidate has done
What the recommender believes makes the person a good choice
When selecting recommenders for best letters of recommendation for law schools, make sure you provide them with the necessary information. Also, politely checking in with them at regular intervals would be extremely beneficial.
What Should Be Included in the Best Law School Letters of Recommendation?

Remember that law school is first and foremost a learning experience. There are numerous methods for recommending someone.
The primary goal of a law school recommendation is to demonstrate how likely the applicant is to succeed in school. As a result, this letter must:
Show a brief overview of how the recommender and the applicant collaborate.
Display a list of the applicant's best qualities.
Provide specific examples that support what the letter says.
Assume that the individual will do well in law school.
Who Should Write Recommendation Letters for Law Schools?
You should be very selective about who you ask for a letter of recommendation for law school. You should speak with a professor, a teacher's aide, an employer, or a work supervisor who is familiar with your situation. The individual should also be able to attest to your abilities as a law student.
It is not a good idea to ask family members, politicians, judges, or any other professional who works outside of a university. It may jeopardise your chances of admission.
Many students will also approach someone based on their reputation and the status of their job title. This is incorrect. Find someone who is familiar with you as a person.
A letter from a teacher's aide who knows you well carries far more weight than one from a tenured professor who hasn't spoken to you in a long time, if at all.
The person writing the recommendation letter must be able to provide specific examples of the student's work. He should also avoid making claims that are not supported by evidence.
AlSo read: British University of Plymouth Scholarship programme
Tips for Writing Law School Recommendation Letters

A letter of recommendation for law school follows the same format as any other letter of recommendation. It will include an-
Introduction,
a body paragraph or more,
As a final note,
An invitation to discuss the applicant further, as well as the writer's contact information
A letter should emphasise the skills and characteristics that distinguish a good lawyer, such as-
Intelligence, Communication (both written and spoken), Leadership, and Independent/creative thinking
The writer should then back up these skills with specific stories or examples to demonstrate why they are important.
A little bit of criticism can also make the letter's claims seem more credible. The most powerful thing you can say in a letter is to compare a student to his or her peers.
Each section of the best letters of recommendation for law schools is explained below. This is to ensure that you write the best possible reference.
The step-by-step guide to writing the best law school letters of recommendation.
1st Step: Introduction

The writer will explain why they believe the student is a good candidate for a reference in the introduction. They will also describe their relationship with the student and why they believe the student deserves a reference.
The first paragraph should be brief because the following paragraph will elaborate on the claims made in the first paragraph.
Above the first paragraph, the writer should write "Dear Law School Admissions Committee" or "To Whom It May Concern." If you are sending the letter by mail or in person rather than email, include contact information. It should be printed on letterhead as well.
It is addressed to:Feliz Gulfun is an intern at my law firm, and my name is Anthony james. I am writing this recommendation letter on his behalf.
Mick & Johnson has a highly competitive internship programme. GPA, class rank, oral and written communication skills, and recommendations from mentors and professors are all factors we consider.
We hired Felix right away because of her resume and application, and he outperformed our expectations. I have nothing but praise for this young lady who is attending law school.
The first example comes from a potential employer, who appears to be a partner at the law firm where the intern worked. The paragraph lists the writer's credentials. He provides a summary of the applicant's qualifications, which he will explain later. The letter concludes with an enthusiastic recommendation. This is the beginning.
2nd Step: Body Paragraph (s)
In these paragraphs, the writer will attempt to demonstrate in clear language why you would be a good fit for law school. This is an opportunity to discuss how the student stood out among his or her peers.
He or she should explain why he or she believes the candidate has the qualities of a good lawyer. It is critical that the letter avoids platitudes and generalisations while remaining as personal as possible. This will persuade the admissions committee that the recommender's argument is sound.
James will always be a successful writer. If he decides to write a novel, I'll be the first in line to get a copy. If he decides to pursue a career as an essayist, I will do everything in my power to assist him in getting his work published. And if he wants to be a journalist, I'll subscribe to the publication where he writes.
I only write letters of recommendation for a few students because I rarely get close enough to them to congratulate them on their accomplishments.
In the meantime, I read Johnathon's work, particularly his essay on Dostoevsky's "The Idiot." Following that, I made it a point to assist this young man on my own time. I know he wants to go to law school, but I'm confident he'd do well in any job that required writing skills.
One of the most important skills a potential student can have is the ability to write clearly and effectively. The preceding paragraph is written from the perspective of an English professor who believes the applicant in question is a gifted writer. This is an excellent example of a paragraph that will assist admissions committees in deciding whether to accept an application.
Step 3: Finally,
Finally, the writer should reiterate how much they like and support the applicant in question.
It should end on a positive note and summarise what has come before. This is an opportunity to provide your contact information, though it is not required.
Finally, I want you to give Liliana's application careful consideration. I am confident she will excel at your well-known and respected university. Liliana already possesses the skills required to be an effective lawyer, and I wholeheartedly recommend him. If you require any additional information, please contact me at the email address listed below.
Karen Butterfield, Ph.D., Washington State University Department of History, [email protected]
Samples of Excellent Letters of Recommendation for Law Schools (from Employer)

Dear Admissions Committee for Law School,
I'm writing to express my support for Bruce West's admission to the class of 2022.
I've been Bruce West's boss at The Brockman Insurance Agency for the past year. During the school year, he worked part-time as an assistant book-keeper while also attending classes full-time. He worked full-time during the summer. I've managed a lot of college students in my career, but I've never met anyone so bright.
Bruce West assisted with a major administrative reorganisation last year because she requested it. Despite his lack of experience, he quickly learned and contributed to the smooth operation of our small business. He is a helpful coworker who is willing to take on extra tasks to make his busy coworkers' lives easier.
I'm confident he'll excel in law school and as an attorney.
Please let me know if there is anything else I can do to assist you.
Sincerely,
Brockman, Joyce
Dear Law School Selection Committee,
I'm writing to support Gabriel Zac's application to the class of 2022.
Gabriel Zac interned in my office for a few weeks last summer. He was easy to get along with and had a natural talent for figuring out how the law worked. Most summer interns are only assigned simple office tasks. Gabriel, on the other hand, volunteered to help with a research project. He spent a significant amount of time going through old court decisions and organising them into an easy-to-use database.
The most important thing I notice about Gabriel is his concern for the law. He is very interested and appears to want to put what he has learned to good use.
I strongly advise you to accept him.
Sincerely,
Hugh Brown, Esquire
Whoever it may concern,
I'm delighted to be able to write this letter of recommendation on Jenna Gabe's behalf as she applies to your esteemed university. I got to know Jenna well as a Teacher's Assistant in three of her classes, and I consider myself fortunate to be able to call her a friend. She is without a doubt the brightest undergraduate student I've ever had the pleasure of working with. To be honest, she may be the smartest person I've met in my seven years at Columbia.
She completed a four-year undergraduate degree in three years thanks to her dedication, brilliant mind, and almost frightening maturity. This persuaded me that she is the best candidate for law school. Jenna is an exceptional writer.
She wrote an essay in her second-year Microeconomic Theory class about how oligopolistic cartels harm the American economy and how the government recently stopped investigating how concentrated industries work. She knew a lot about economic theory and the history of oligopolies in the United States for a student her age and education level. This came as quite a surprise. Furthermore, the manner in which she presented her argument made me wonder if she had copied the paper from somewhere else. Because of the essay, she rose to the top of the class, where she remained for the remainder of the semester.
Jenna was also an important part of the debate team. Her peers admired how she prepared for competitions and thought critically about the issues at hand. This extracurricular club assisted her in improving her public speaking skills, which were nearly non-existent when she first arrived at the University. She was the typical shy student, so she did a lot of research to boost her self-esteem. She grew more charismatic over the course of her three-year baccalaureate degree. She now has the communication skills to compete with rival universities' best public speakers.
Jenna's maturity distinguishes her from her other friends. She speaks with the authority of a college professor and works diligently on her studies every day. She earned her bachelor's degree in such a short period of time because she was mature for her age. She usually hangs out with grad students and professors outside of class. I believe it is because it is difficult for her to find people her age who are as intelligent as she is.
Jenna is a strong individual and an excellent candidate for law school. She wasn't always a good public speaker, but she worked on her flaws and turned them into strengths. She accomplished this through hard work and perseverance. Jenna is deceptively intelligent and dangerously perceptive. She is also an excellent student. I want her to be a part of your programme because I know you'll enjoy watching her grow as much as I have. Please contact me at any time to learn more about Ms. Jenna.
Best,
Moscovitch, Rachel
(345) 834-2394 or [email protected]
Questions and Answers on How to Write Recommendation Letters for Law Schools
How should a letter of recommendation for law school be written?
The first goal of a recommendation letter is to confirm the student's academic success and potential. The second point it should make is to mention any additional skills, goals, or accomplishments that a successful law student and lawyer would have.
Who should write your law school recommendation letters?
Anyone who has a personal relationship with you. Make certain that this person knows you for the right reasons. Remember that you won't be able to see the letter.
What is the significance of letters of recommendation to law schools?
Letters of recommendation are required for almost every law school application. They are an essential part of the application process. Grades and LSAT scores are usually the most important factors. Your letters of recommendation, on the other hand, could be the deciding factor.
What should the length of a letter of recommendation for law school be?

The letter should usually be no more than one single-spaced page long. The letter should be written in a standard font, such as Times New Roman, in black ink.
Is it true that law schools require three letters of recommendation?
Yes. Almost every law school application requires letters of recommendation, and most schools prefer two or three.
Can you send the same letter of recommendation to more than one law school?
No. When the content is the same, only one "general" letter is required. Then you specify which school(s) you want the letter sent to.
What should a law school recommendation letter include?
A recommendation letter should first confirm the student's academic success and potential, and then provide testimony of any other skills, ambitions, or achievements that are indicative of a successful law student and lawyer.
What should I include in a personal recommendation letter for law school?
Who should write your law school recommendation?
1 Cognitive abilities, particularly analytical, verbal, and writing abilities.
2 Dedicated to academic excellence.
3 Possibility for leadership.
4 Character with a strong ethical foundation.
5 Discipline.
6 Collegiality.
7 Creativity.
8 Maturity.
Can a coworker write a recommendation letter for law school?
You may be asked to write a reference letter for someone interested in law school in your capacity as a professor, supervisor, colleague, teacher, or volunteer coordinator. This is a significant responsibility because reference letters influence which applicants law schools accept.

Do law schools read recommendation letters?
A letter of recommendation from a law school is only one component of a J.D. application. Academic transcripts, personal statements, resumes, and law school entrance exam results are all factors in the admissions process that have nothing to do with recommendation letters.
Conclusion
You should be aware that the process is not always as simple as it appears. It may be difficult to write a strong recommendation letter. A lot of effort must be put into your recommendation letter.
Remember to notify the writer at least a month to three weeks before you require it. The more time they have, the better the letter will be.
Sponsored Links