10 Recent Jobs in Nigeria 2023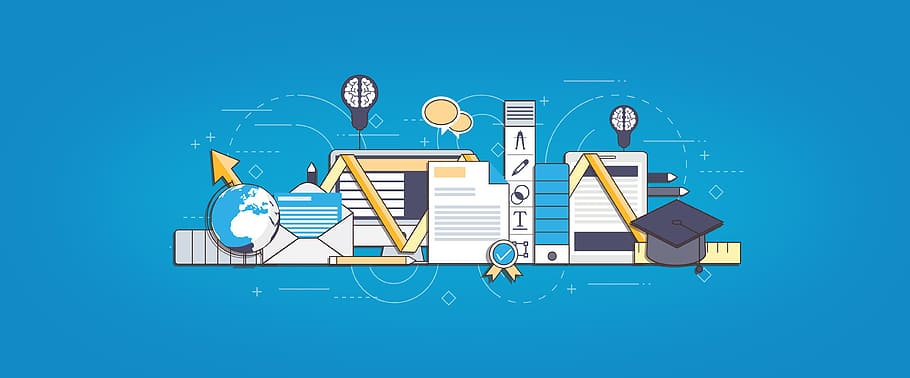 These are the list of 10 Recent Jobs in Nigeria 2023
Job Title: Business Development Manager
Job reference number: 00233
Location: Ikeja, Lagos State.
read also: Netherland Government Scholarships
FFSD LTD is a renowned leading company in Research, International Education recruitment, Technology, Drug Testing, DNA testing etc. We are looking for a vibrant and motivated individual to join our team of experts as a Business Development Officer.
Responsibilities:
• Carrying out market research and identifying viable business opportunities in line with the company's vision.
• Developing growth strategies to enhance businesses owned by the company
• Establishing target market & business prospects
• Building trust and long-term relationships with clients/customers both locally and internationally
• Writing reports and analyzing relevant business data
• Presenting findings to the team and executive members of staff during meetings
Requirements:
• Goal-oriented, organized team player
• Excellent verbal and written communication skills
• Able to multitask, prioritize, and manage time effectively
• Self-motivated and self-directed
• Bachelor's degree in any business, administration, or related courses.
• One to two years of previous experience in sales, management, customer service, finance, administration, or related field
• Candidate must reside within or very close to Ikeja
Application Deadline:
May 13, 2023
Remuneration:
N80,000 – N90,000
Method of Application
Candidates must first send a CV to [email protected] using the job title as the subject of the email. This must be accompanied with a cover letter.*
Recent Jobs in Nigeria 2023
Marketer (Fresh Graduate)
Location: Port Harcourt
HND / BSc in Social Science.
0 – 2 years experience as a Marketer
Closing Date
20th May, 2023.
qualified candidates should send their CV and attached Passport to: [email protected] using the Job Title as the subject of the mail.
Recruitment Intern with a minimum 1 to 2 years of experience.
Front Office Specialist with a minimum of 2 years experience.
Send CV to: [email protected] using the job title as the subject of the mail.
Junior Accountant
Location: Lagos
Deadline Date: 7th May, 2023
Send CV to: [email protected] using the Job position as the subject of the email.
Logistics Procurement Analyst
Location: Ikoyi, Lagos
Requirements
Bachelor's Degree in any field with 0 to 2 years of relevant experience in a logistics company.
Infinion Graduate Trainee
Location: VI
Break into the tech industry with a 12-month paid position in different tracks such as:
Data Science
Cybersecurity
M365 Administration
Full Stack Engineering
AI Engineering
Data Engineering
Power Platform
Dynamics 365
Cloud Infrastructure
Who you are:
You should have a working laptop
You should be a recent Graduate with a Degree from a recognized higher institution.
Apply here
https://t.co/boCuY6u7nq
Above Average Group is hiring in Abuja
Role: Content Creator/Social Media Manager
Address: Suite B 5 Emmanuel Plaza, Jabi
Qualification: Bsc/Hnd in related field
Job Detail
We are looking for a talented/skilled individual to manage our Organisation's online presence by developing a strategy, producing good content, analysing usage data, facilitating customer service and managing projects and campaigns.
Job Requirements
Interested candidates should possess a B.Sc
Be based in Abuja.
1 year post NYSC with an experience in digital and social media marketing.
Experience executing paid social media campaigns.
Knowledge of video and picture editing software such as adobe.
Knowledge of content management systems, email and sms marketing, etc.
Knowledge of Canva and other design tools with proven records/portfolio.
Available to work full time.
Must have a laptop, smartphone and camera.
Tactful, presentable, good looking and attractive.
Must be very articulate with a superb verbal and writing skills.
Responsibilities
Perform research on current benchmark trends and audience preferences
Design and implement social media strategy to align with business goals
Market the Company's offerings and get more social media accounts to manage.
Generate, edit, publish, and share engaging content daily (e.g., original text, photos, videos, and news) for Y&C and all its clients.
Suggest and implement new features to develop brand awareness, like promotions and competitions
Stay up-to-date with current trends on social media
Co-develop and edit content for many communications projects including but not limited to: magazine stories, brochures, web pages, blogs, email and text messaging campaigns, video or audio scripts, social media posts, digital and print advertisements.
Run social media ads for the company and its clients
Develop and write content strategy for the company.
Working with marketing professionals to develop social media marketing campaigns
Application Closing Date: 18th May,2023
To apply, send your CV to [email protected]
10 Recent Jobs in Nigeria 2023