Recent Jobs to apply in Nigeria May 2023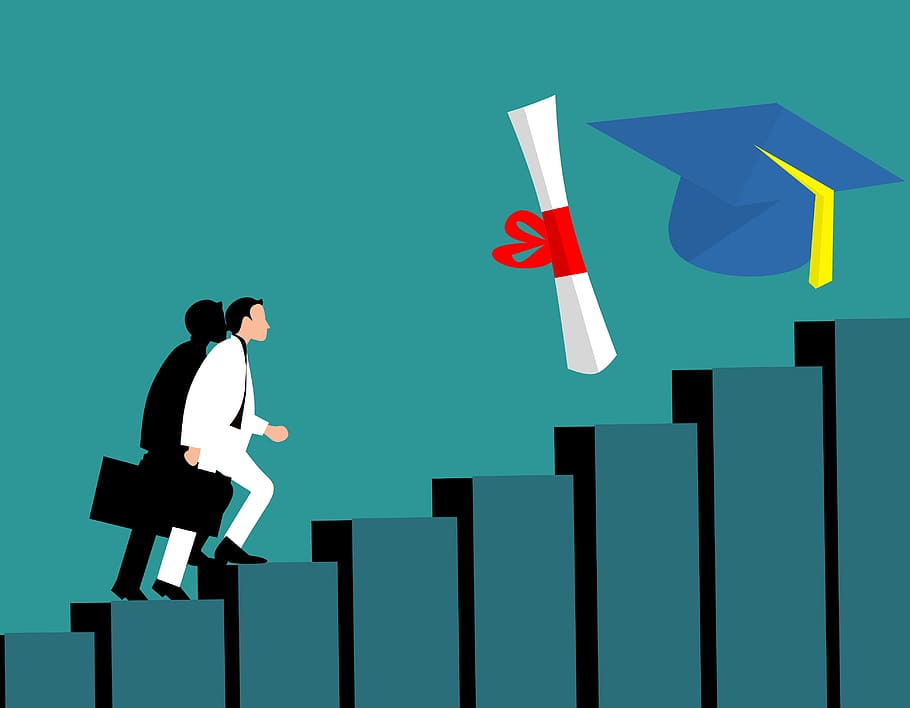 Jobs to apply in Nigeria May 2023
Tips on how to secure a job faster: As a prospective intern or worker, You should be prepared always, because he who fails to plan, has planned to fail.
When going for that interview or seeking that job, you should remember to have the Soft and Hard copies of all your documents and credentials, because you don't know who you might meet.
You might go to an organisation to inquire and you're fortunate to meet someone who could help you land a job, and the person says "Can I have a hard copy of your CV, let me pass it to my Boss now" And you just have the Soft copy, what would you do?
Be prepared for anything!! Things we should always have as prospective interns or workers:
CV.
Necessary Credentials.
Passport.
Identification card.
Cover letter.
Note: You can have the Soft copies on your devices and take the hard copies with you.
You don't know what the day might bring and what opportunities might come your way, so Always Be Prepared!!
Have a great day Elites ✨✨✨
Recent jobs to apply in Nigeria
1. Free training for those interested in product design, backend, frontend developer, etc.
Available to those in Nigeria, Kenya, Ghana, Kigali, etc.
https://t.me/Centralelites/8560
2.
An hotel in Isolo is looking to hire an Accountant. The accountant will be 3.responsible for managing the hotel's accounting function.
The ideal candidate should be a first degree holder with 2-3 years experience in an account role. ICAN certification is a requirement.
Pay is 150-200k net.
Interested applicants can send their CV to [email protected]
3.
HEAD, BUSINESS DEVELOPMENT
Our client guides and implements technological improvements required to meet business Objectives by offering end-to-end IT solutions including hardware, software, network infrastructure, systems integration and provisioning and implementation of mission-critical IT solutions. You are to formulate and facilitate the implementation of strategies which contribute to the organization's market share, profitability and related objectives in the sales department and reports directly to the EXECUTIVE DIRECTOR
LOCATION – Surulere, Lagos State
Job Responsibilities
·       Identify and consummate new business opportunities, prepare and implement plans for growing the client base.
·       Champion the development and implementation of strategies, plans, and programs for delivering and generating revenue from the organization's goods targeted towards IT customers.
·       Work with brand owners to guarantee that they develop a good and effective Channel Market in order to meet their turnover goals and the company's goals.
·       Identify critical inter-dependencies among the other Departments and forge effective organizational linkage to ensure a concerted/seamless implementation of Manifold's overall business strategy
·       Oversee the preparation of the Sales Department's annual budget and monitor the implementation to minimize overruns.
·       Develop and put into action initiatives to boost sales through profitable programs
·       Oversee Manifold's relationship management function and serve as relationship management arrowhead on significant existing/new accounts.
·       Coordinate and champion the execution of the performance management, career development and staff promotion processes for the sales department, in line with the HR policies.
Qualification and Requirements:
·        HND/BSc in any IT & Business-related Program.
·        MSc in an Added advantage
·        Minimum of 15 years Experience in Business Development with 10 years relevant experience in  IT INDUSTRY and a minimum of 5 years heading a sales/marketing team.
·        Candidate must have IT Industry Knowledge (Compulsory)
·        Relevant professional qualification is an added Advantage
·        Must possess exceptional selling skills.
·        Must be technically sound in system building and maintenance.
·        Must be business oriented and possess strong analytical skills.
·        Sales / Networking/ Relationship Management.
·        Leadership & management/ People management.
·        Business and Financial Analytical Skill.
Salary/Variable Pay – Open to negotiation + C-Suite Level Benefits
HOW TO APPLY
Interested Candidate should Forward Application with CV to [email protected] using HEAD, BUSINESS DEVELOPMENT (IT) as subject of the Mail
4.
Factory Manager– Electronics Industry
I am presently sourcing for a Factory or Production Manager for one of my subsidiaries into Electronic and Electrical appliances.
Job Title: Factory/Production Manager
Job Description: Production supervisor Job purpose: Aim to ensure that the product or service an organization provides is fit for purpose, is consistent and meets both external and internal requirements & enforcing systems, policies and procedures & to ensure all the systems & processes are in place & in order & meet daily targets along with Quality in Mind.
· Devising and establishing company's quality procedures, standards and specifications;
· Making sure that manufacturing or production processes meet international and national standards
· Should be highly proficient in man management & bring out the best of output · Meet daily production targets
· Monitoring performance by gathering relevant data and producing statistics report
· Preparing clear explanatory documents
· Making reports on Production data,
· Proficient in MS OFFICE ( Word, Excel, Power Point)
· Sending daily reports to Factory Manager of daily target Vs. Achievement and Issues of the day in a standard reporting manner
· Skills required in repairing of products and leading a team to troubleshoot the products
· Sound knowledge of equipment's running in factory of consumer durables, settings as per requirement of products
· Should be able to resolve operators'/ workers issues
· Should be highly self-discipline & bring in discipline among workers & colleagues
· Balance quality, productivity, cost, safety and morale to achieve positive results in all areas. Work to continuously improve in all · Perform Accident investigations
· Maintain proper inventory levels
· Manage department priorities
· Track absenteeism and time tracking
· Maintain & control consumables and costs associated JD – Production Supervisor Competencies:
· Leadership
· Performance management
· Problem Solving / Analysis
· Result driven
· Communication proficiency
· Time management
· Technical capacity
· Learning orientation
Skills/Qualifications: Supervision, Coaching, Managing Processes, Process Improvement and currently should be in a role of Production supervisor
Applicants from the following brands are encouraged to apply: SIMS Nigeria, Far East Mercantile (FMCL), HPZ , Nexus (Deekay Group)
Suitable applicants should fill the form below and a Recruiter will get in touch:
https://forms.gle/38uXHvuwWk8dWzLj7
deadline is 10th May, 2023
5.
Do you have experience working in a confectionery business and looking to hone your baking and decorating skills?
We are looking to hire young and passionate Bakers – Decorators for a Bakery and Confectionery outfit in Gbagada, Lagos.
Interested candidates should apply to [email protected] stating the position in the subject line of the email.
Preferred candidates living within the Gbagada axis.
6.
These roles are open to be filled for Nigeria North Central, interested candidates should please click on the appropriate links below to apply.
7.
There is an opening in a Manufacturing Company at Free Trade Zone Igbesa for:
Warehouse Manager
-Five years Minimum experience as a Warehouse Manager in a Manufacturing Company
Preferably Male
age 24-45 years
-Preferably someone living around Igbesa or it's environs.
Salary #250-#400
Logistics Manager:
Minimum of 5years experience in Logistics and Haulage in a Manufacturing Company.
-Preferably male
-age 25-43years
Salary #200-#250
Please if you have Interested or have referral, please send CV to

[email protected]

or DM.
Jobs to apply in Nigeria May 2023