Sponsored Links
These are the list of B.sc and Hnd Jobs to apply for in Nigeria in May 2023
1.
URGENT HIRE
ROVEDANA RECRUITMENT
TELESALES AGENT
Min of 2 years telesales or other sales/customer service
Location: Lekki. (Candidates based on the island is preferred)
Pay: Negotiable
DATA ENTRY ANALYST/SPECIALIST
Min of 1 year of experience is required for this job
proficient in statistics and statistical packages like Excel, SPSS, and SAS to be used fordata set analyzing
Location: Lekki
Salary: 60-70k
OFFICE MANAGER
Location: Lekki
Proximity to the island is key
Pay 100k
Only candidates on the island should apply
Candidates must be able to use
Google Workspace templates such as Google Document and Spreadsheet.
A Bachelor's degree or equivalent.
Min of 2 Proven experience as an Office Manager, Front Office Manager, or Administrative Assistant
Knowledge of Office Administrator responsibilities, systems, and procedures
ADMINISTRATIVE ASSISTANT
Proficiency in MS Office (MS Excel and Google Suite) Min of 1-year experience
Pay is 50-70k
Location: Lekki
Only candidates on the island
CUSTOMER SERVICE OFFICER
Min of 2 years of work experience in a fast-paced environment in sales and business development teams preferably in banking, and fintech.
Pay 60-80k
Location: Lekki
Candidates must be based on the island
FIELD SALES AGENT (FSA)
minimum of OND
High-level communication and networking skills.
A passion for sales.
Understanding of commercial trends and marketing strategies.
Proximity to Lekki/Island is needed
Working Days: Monday – Friday
Working Hours: 9 am – 5 pm
Send CV to [email protected] using role title as the subject of the mail or whatsapp 09084403038. No pleasantries just CV and the role you are applying for.
2.
VACANCY FOR AN ENGLISH TEACHER.
Do you have the passion to teach English in Grade 6.
Is your English very sound.
You must have taught Grade 5 or 6 for a minimum of 4 years and be conversant with the Common entrance questions.
The candidate we are looking for must have a University degree with at least 5years working experience, be tech savy, smart & ready to resume work immedietly.
The school is in Ilupeju and the candidate preferably should live around Ajao-estate, mushin, palmgrove or its environment.
If you think you are qualified and experienced to handle English in Grade 6 and can resume work immedietly then send C.V to [email protected]
Only shortlisted Candidates would be contacted.
Good luck!!
3.
A foremost Manufacturing firm at Ikeja, Lagos is looking to hire Security Operatives
Requirements
✔️ Must have at least 1 – 3 years in man guarding
✔️ Ability to read and write
✔️ Must be physically fit and have reasonable height
✔️ Between the ages 25 – 40
✔️ Minimum of SSCE
✔️ Good communication skills
✔️ Must be ready to resume immediately
✔️ Must be within Ikeja axis
Salary: Attractive
Interested and qualified candidates should send CVs and 'Security Operative' via WhatsApp to 09070362344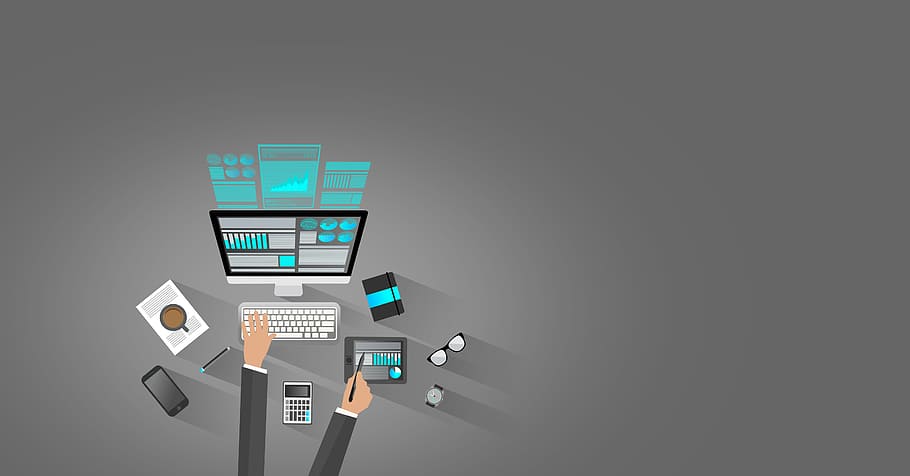 B.sc and Hnd Jobs to apply for in Nigeria in May 2023
4.
A leading hotel at Ago Palace Way Okota, Lagos is urgently hiring for the following roles below:
Waitress – beautiful and smart
Laundry man
Bar man
Male Cleaner
Requirement: Candidates must have required experience for the role applied for. Good knowledge in guest relations, Great attention to details, must be fluent in English, must be neat and able to read and write.
Candidates must live around Okota and its environs. Accomodation is available.
If qualified and interested? Please send cv and role applied for to 09070362344 (WhatsApp only)
5.
Karbak Ventures Limited is an electromechanical engineering company with over two decades' experience in the industry. We have consistently proven our capacity to deliver massive projects excellently. We have contributed significantly to the expansion of so many FMCG companies, via the installation of production equipment and plants; thereby making their products available to previously unreached market segments. We own the pride of installing the first production lines of many beverage and brewing companies.
We are recruiting to fill the position below:
Job Position: Inventory Officer
Locations: Lagos and Ogun
Employment Type: Full-time
Responsibilities
Be responsible for maintaining records of purchases, pricing, and other important data
Preparing the inventories, maintaining the stock records, using computerized systems for entering the records and he is accountable for checking the supply invoices with the purchase orders or Proforma Invoices.
Preparing the reports on adjustments done to inventories that may be damaged, spoilt, etc., and coordinating the purchasing, inventory and warehousing functions.
Finds out sources of supply and is responsible for obtaining quotes and Proforma Invoices from the suppliers as well.
Ensure to get rid of the surplus or obsolete stock in the store.
To maintain a record of receipts as well as the issuance of items that are going out of the warehouse so as to ensure accuracy and completeness.
Requirements
Minimum of a B.Sc / HND qualification
1- 2 years experience.
High analytical and cognitive ability.
Ability to communicate effectively in a timely manner.
Must be Male.
Good computer literacy (MS Office, Excel, PowerPoint).
See also Store Keeper at Saro Agrosciences Limited
Salary
₦50,000 Monthly.
Application Deadline
Not Specified.
Method of Application
Interested and qualified candidates should:
Click here to apply online
https://docs.google.com/forms/d/e/1FAIpQLSf7YQmU93Gp3cSUMb9YW7-1qkOl-BKGB-3wo4mV6aZI0kdNWQ/viewform?usp=pp_url
B.sc and Hnd Jobs to apply for in Nigeria in May 2023
6.
Dunn and Braxton Limited – Our client is a startup retail store that specializes in the sales a wide collection of international brands of wines from Europe.
They are recruiting to fill the position below:
Job Position: Security Officer (Retail Store – Ikoyi)
Location: Ikoyi, Lagos
Employment Type: Full-time
Job Description
The Company is seeking to hire a Retail Security Officer that will work with his team in the retail outlet located in Ikoyi, Lagos.
The role will be responsible for keeping watch of the premises and monitoring the unauthorized access, prevention of theft or shoplifting and enforcing the company policies in regards to health and safety in the premises.
This candidate is expected to work on Monday – Saturday between 8:00am and 6:00pm on a permanent contract.
Key Responsibilities
Carrying out security checks on visitors, on arrival and exit
Providing a polite, visible uniformed presence on the sales floor
Ensuring the safety of colleagues and customers
Assisting the management team in store
Protecting and safeguarding the company assets
General Health and Safety in store
Key Requirements
Our Ideal candidates must:
Have a First School Leaving Certificate (SSCE / NECO)
1-2 years cognate work experience either as a trained or untrained security or protocol officer
Must demonstrated a strong sense of awareness of his or her surrounding
Strong communication skills
Assertiveness
Being polite and helpful
Honesty
Confidence to challenge people
Initiative
Ideal candidate MUST live within Ikoyi.
Benefits:
Monthly Base Salary ₦40,000.00
Full Uniform
Pension remittance
HMO
13th Month and Leave Allowance
See also Management Trainee at De Beryl Consult
Application Deadline
3rd June, 2023.
Method of Application
Interested and qualified candidates should send their CV to: [email protected] using the Job Position as the subject of the email.
7.
Beth Consulting Hub – Our client, a growing Catering Company, that deals in lunch deliveries, pastries, grills, event catering within and outside Ibadan, is recruiting to fill the position below:
Job Position: Account Officer
Location: Ibadan, Oyo
Employment Type: Full-time
Job Summary
The Account Officer provides financial support to the business.
The role holder is responsible for the day to day financial transactions of the company including invoice processing, daily bookkeeping records, billing, tracking business expenses and ensuring smooth transactions with clients.
He/she must be vibrant and responsible.
It is an on-site position, hence applicants must reside in Ibadan and be available to resume soon.
Responsibilities
Ensures that all accounting processes align with current financial legislation
Analyze financial data and create reports for management, stakeholders, and external parties related to general ledger, payroll, budget, expense, etc.
Maintains accurate and complete financial records
Conduct account receivable and payable activities
Disburse funds through approved financial process
Maintain accurate bank records of cash withdrawals and deposits
Filing tax returns and ensuring that taxes are paid properly and on time
Assists other departments as they develop strategies, establish objectives, and make decisions which could have a financial impact on the business
Ensuring cost control across various units such as Procurement, Logistics etc.
Being a key point of contact for other departments on financial and accounting matters
Contacts clients about transactions and invoices
Assist the external auditors as at when necessary
Asset register management
Performs other duties as assigned.
See also Front Desk Officer / Customer Service Representative at Tenstrings Music Institute
Job Skills and Qualifications
Diploma / equivalent of University Degree preferred in Accounting
2 – 3 years proven work experience in a similar role
Membership with a professional body is an advantage
Excellent business judgement and decision-making skills
Proficiency with Excel and accounting software
Keen attention to detail and customer service skills
Great analytical skills.
Application Deadline
20th May, 2023.
Method of Application
Interested and qualified candidates should:
Click here to apply online
https://docs.google.com/forms/d/e/1FAIpQLSdNA2yr4_Pm5sxdXUy_NiRN-cWdnlxNuwTahqcUbiW1qOQZNQ/viewform
Note: Only shortlisted candidates will be contacted.
B.sc and Hnd Jobs to apply for in Nigeria in May 2023
Sponsored Links