Chinese Government Scholarships 2023 Full list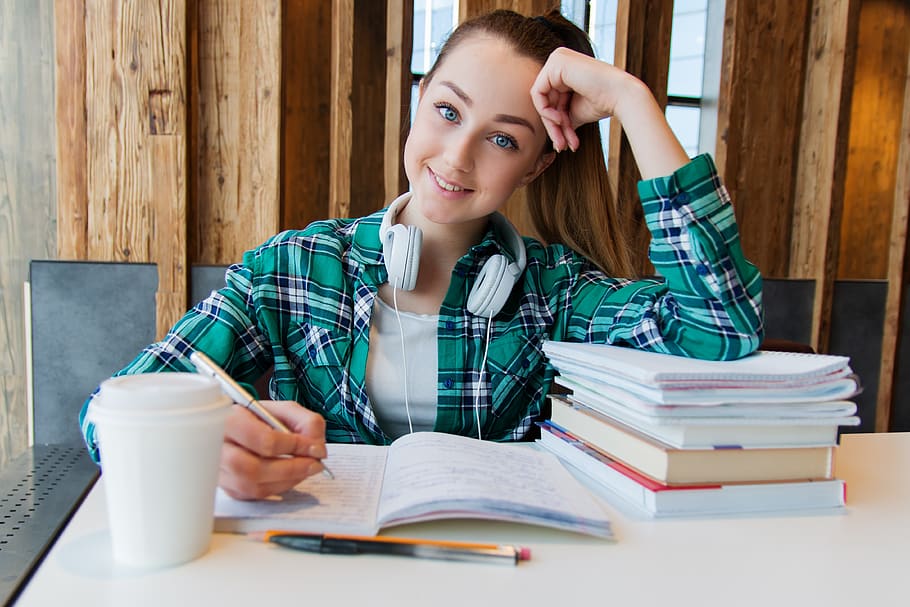 Chinese Government Scholarships 2023 Full list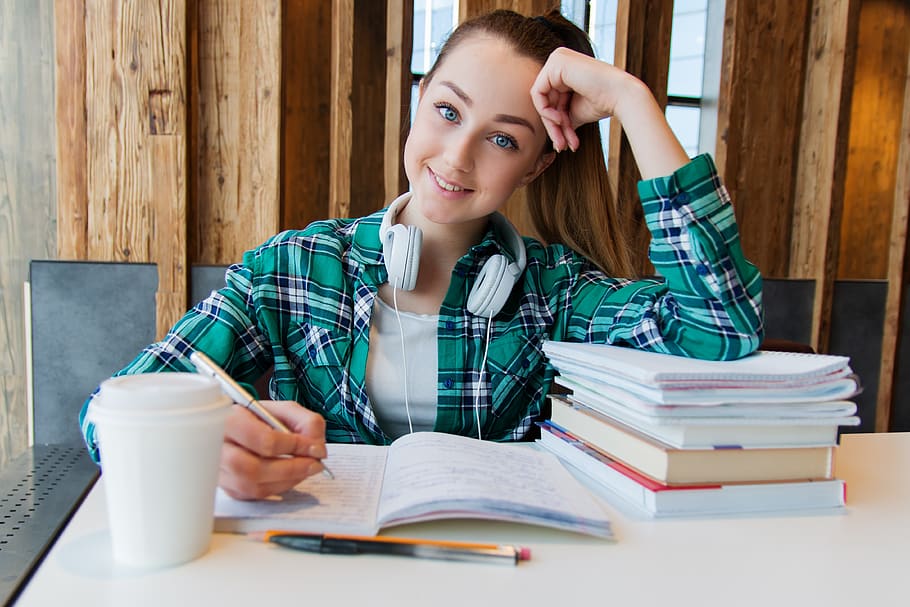 Brief Description About Chinese Government Scholarships 2023
International students are invited to apply for Chinese Government Scholarships 2023-2023 academic batch, which will provide them with the opportunity to study for free at the top 270 Chinese universities.
According to a press release issued by the Ministry of Education, China has become the second-largest country in terms of providing scholarships to the greatest number of applicants between 2023 and 2023.
Also read: Valvoline Automotive Technical Scholarship
The China Scholarship Council (CSC Scholarship) now offers Chinese Government Scholarships 2023 in the Bachelors, Masters, and even doctoral (Ph.D.) levels in a variety of courses, including but not limited to those taught in both English and Chinese, at over 274 Chinese institutions of higher learning each year.
The only way for applicants to access this provision in order to apply for a CSC Scholarship is through the China Scholarship Council online platform. There are numerous organisations in China that provide scholarships to international students, including the Confucius Institute Scholarship, the CSC Scholarship by the China Scholarship Council, the Schwarzman Scholars programme, the Jiangsu University Presidential Scholarship, Chinese Provincial Government Scholarships, and the CAS-TWAS Scholarships. The CSC Scholarship is the most commonly awarded scholarship, and candidates can apply for it in two ways:
Apply to the CSC Scholarship-Chinese University Direct Recruitment Program directly.
2. Apply for a CSC Scholarship through the Chinese Consulate in your home country.
3. Chinese Government Scholarship (CSC Scholarship) 2023 Coverage and Benefits
*4 The Chinese CSC Scholarship is a fully funded award that includes full tuition, living allowances, housing expenses, and health insurance. The Chinese CSC Scholarship award has different coverage depending on the type of degree, as stated below:
Also read: Rotary Foundation Scholarship Grants
The advantages of the CSC Scholarship 2023 are as follows:
Monthly Fee for Undergraduate Program: CNY 2500 RMB Stipend, tuition, and housing are all provided for free.
Master Program: CNY 3000 RMB Monthly Stipend, free tuition, and free room and board.
Doctoral Program: CNY 3500 RMB Monthly Stipend plus free tuition and room and board
Scholarship from the Chinese Government (CSC Scholarship) 2023
Chinese Government Scholarships by China Scholarship Council CSC is a project resulting from the Chinese Government's desire to scale up education, culture, trade, educational transfers, and politics. The programme also aims to promote cooperation and mutual understanding between China and other countries.
Chinese universities award Chinese Government Scholarships to students from all over the world, including CSC Scholarships, Confucius Institute Scholarships, CAS-TWAS Scholarships, and Chinese Provincial Government Scholarships.
Guidelines for Chinese CSC Scholarship Applications in 2023
When applying for the CSC Scholarship, keep in mind that an invitation letter or letter stating, also known as an acceptance letter, from a professor at a Chinese university may increase your chances of selection. It should be noted that the professor's invitation letter stating that a candidate has been accepted into the programme is not required. The following is a step-by-step guide to applying directly to Chinese University for a degree programme through the Chinese University-Chinese Government Scholarship (CSC Scholarship) channel:
Determine the Chinese university that has been recognised by the CSC Scholarship Council.
Determine the institution of higher learning's CSC scholarship website.
Create an account on the Chine Scholarship Council's website.
Fill out the blanks on the application form.
For the CSC scholarship, select category B.
Select the university's name and enter the university's agency number.
Submit the CSC application form and then download the document in pdf format.
Check to see if the university requires a separate admission application.
If an admission application is required, fill out the university form and download it.
Confirm whether or not an application fee is required.
Submit the application fee if necessary.
Attach the admission application and any supporting documentation. CSC Scholarship Application Form in PDF
Create a few sets and send them to the university address.
Wait for the results of the CSC scholarship.
Candidates are more likely to win the scholarship if they can obtain an acceptance letter from a Chinese professor and submit it with their Chinese Scholarship application. In another article, we compiled an email list of Chinese professors, and candidates can use those emails to request acceptance letters from Chinese professors.
How to Fill Out the China Scholarship CSC Scholarship Application Form
Follow the steps below to submit an online application for a CSC scholarship 2023:
Completing the CSC Scholarship Online Application
Create your profile and an account on the CSC scholarship website.
Fill out the online CSC Scholarship application form.
Create separate CSC portal accounts if you want to apply to multiple universities.
Determine the agency number of Chinese institutions of higher learning in which you wish to enrol.
In the CSC Scholarship online application form, enter the agency number of your Chinese university.
Select the type of CSC scholarship award you want and select Category B.
Fill in your information as well as the relevant degree course you are interested in.
Submit your CSC scholarship application online.
Download the online application form for CSC scholarships.
How do I apply for the CSC Scholarship by submitting documents to Chinese universities?
The steps below will assist you in submitting documents to Chinese universities for the CSC scholarship 2023:
Submitting the CSC Scholarship application to the university, along with the necessary documents listed on the university's website. Most Chinese universities require two recommendation letters, academic transcripts and degrees, CSC Scholarship application form, passport information page image, master's degree applicants' study plan, undergrad degree applicants' statement of purpose, doctoral degree applicants' research proposal, acceptance letter (optional), foreigner physical examination form, and IELTS or English Proficiency Certificate.
Determine whether the Chinese University requires an online application for admission in addition to a CSC scholarship application.
If an online admission application is not required at the University Website, complete the CSC scholarship online application form and then mail your documents to the Chinese University.
If a Chinese university expects you to submit an online application for admission, then first apply online on their webpage and attach your CSC scholarship form in the online application system of that University along with all other documents as required by them.
Fill out the remainder of the admission form on the Chinese University Website, mentioning 'CSC Scholarship' in the sponsorship and guarantor section, and review your application before final submission.
Submit your CSC Scholarship admission application on the Chinese University Website, then prepare two sets of documents and mail them to the Chinese University's International Student Office.
China Scholarship Council's 2023 Chinese CSC Scholarship Document Requirement

To begin your CSC scholarship application, you must have the following documents ready:
Make sure to submit verified copies of your degree and transcripts to the CSC Scholarship portal as well as the Chinese University Website (this second application may be required by the Chinese University – check the CSC Scholarship notice for instructions).
Inquire with at least two of your teachers about recommending you for the Chinese CSC Scholarship in the form of letters known as Recommendation Letters.
It is not necessary to obtain a consent letter/invitation or acceptance letter from a professor at a Chinese university. However, if you receive it, your chances of being selected for the Chinese Government Scholarship are increased.
A motivational letter is recommended, as are a study plan, statement of purpose, and research proposal, subject to the course and degree level requirements specified by the specific Chinese University.
If available, an IELTS certificate or an HSK award letter. Consider also providing a basic certificate indicating that your previous degree was taught in English (English Proficiency Certificate)
To begin your academic journey in China, go to the Chinese Embassy and apply for a Chinese Student VISA (X1/X2) for the Chinese Government Scholarship.
Important Information: How to Apply for Chinese Scholarships
Application fees for Chinese universities
The fees charged by individual Chinese universities vary significantly. The fee ranges from 90 to 150 USD, and in most cases, it is less than 200 USD. It is also worth noting that some universities do not even require an application fee.
Tuition fees at Chinese universities

Chinese universities, in contrast to what is seen in the UK and the US, are quite affordable. Pricing is determined by the field of study as well as the standards of Chinese universities. The average tuition fee for a full year is likely to be between 20000 RMB and 60000 RMB, which translates to approximately 3300 USD to 9900 USD. If an engineering, business, or medical student does not have a fully funded CSC scholarship, their fees will be higher.
The Importance of IELTS in Obtaining a CSC Scholarship

Because the IELTS is not required for Chinese Government Scholarships, candidates may submit an English Proficiency Certificate in lieu of the IELTS.
Certificate of English Proficiency

This is a document proving that the applicant's most recent course degree was taught in English at their previous learning institution.
Obtaining a Certificate of English Proficiency

A candidate for the CSC scholarship can obtain the certificate from the registrar's office at their previous institution.
Age requirements for the CSC scholarship for undergraduate, master's, and doctoral programmes
25-year undergraduate degree programme
35 years with a master's degree
40 years of a Ph.D. programme
Application deadline for CSC Scholarships
Every year, the deadline for all CSC scholarships in all Chinese universities is before March 30.
A Guide to Studying and Living in China After a Pandemic
The scholarship team presents a student guide to studying in China, providing candidates with information about the Chinese education system and the cost of living in China. It also gives an idea of the career options available to international students. This guide will also help you identify Chinese scholarships that are completely free, as well as self-sponsored courses in over 243 Chinese institutions of higher learning.
China is a beautiful country with a fascinating history, and it now provides an affordable opportunity for international students to study in China. This great nation has recently focused both time and money on developing the education sector. Following their collaboration with universities in the United States and the United Kingdom, the number of international students studying in China is rapidly increasing. As a result, the Chinese government provides numerous free scholarships in an effort to attract international talent to their institutions. It is difficult to obtain a fully funded scholarship at one of China's top universities.
Lso read: Crossword Scholarship
1 Is education free in China?
China follows a nine-year learning policy that is mandatory, providing free primary and junior secondary education to all students over the age of six. Tuition is fully funded by the government, despite the fact that the schools charge various fees. A college education, on the other hand, is not free, although certain colleges and universities in China offer government-funded scholarships aimed at attracting international students. The Chinese government also sponsors its own students to study at other universities abroad, which are also accommodated by the CSC scholarship and exchange programmes.Chinese Government Scholarships 2023
2 Is college in China expensive?
When compared to their counterparts in Western institutions of higher learning, college costs in China are relatively low. The educational standard has improved, making China one of the most important international student hubs. China is the third-largest country in terms of providing fully and partially funded scholarships to international students studying in China. The reason for this is that education in China is less expensive than in Western countries. All 243 universities offer students the opportunity to apply for Chinese government-sponsored scholarships. These scholarships will cover not only your education costs, but also your daily expenses.
3 Can foreign students take advantage of free education in China?
Foreign students who want to benefit from free education in China can do so by applying for Chinese government scholarships. This is true for universities that have worked with the Chinese Scholarship Council. Students should apply for the CSC scholarship at multiple universities to ensure their application is successful. There are also Provincial Government Scholarships available to foreign students at Chinese universities. Other scholarship programmes that provide free education to international students include Confucius, AUN, EU, Great Wall, and PIF. Tuition fees, medical insurance, housing, and living expenses are all covered by the full scholarship in China.
4 How Much Does It Cost to Stay in China?
The majority of universities in China are located in Beijing and Shanghai, both of which are expensive cities. However, there are affordable lodging options available.
Hostels
Most international students prefer this option. Private hostel rooms typically cost between 18 and 300 dollars per night, depending on the type of hostel.
Homes
Private homes are available in China, and they are reasonably priced, with monthly rents ranging from $200 to $1,000.
Rentals
Renting a flat is another option. The cost of these is determined by the location as well as the type of flat. A one-bedroom apartment typically costs between $200 and $1000 per month.
Halls
In China, there are living halls for international students. Every month, the cost of living in a student hall ranges from $100 to $500.Chinese Government Scholarships 2023
Sharing a room with a roommate
Another option that most international students choose is to share housing costs with a roommate. This is a less expensive option because you will not only share your rent but also your living expenses.
China's cost of living
The cost of living in China is determined by the location of the lodging facility. High-end cities such as Shanghai and Shenzhen are more expensive. If you choose to live in Beijing, you will need to budget between $600 and $1200 per month to cover your expenses.
Students who choose to live in Shanghai or Shenzhen will incur monthly living expenses ranging from $850 to $1350. In other average cities, monthly expenses can range between $400 and $800. Dormitory living is the least expensive option that will significantly reduce your expenses.
Food prices in China
China's one selling point is its great restaurants that serve affordable cuisine. The cost of eating at a restaurant, on the other hand, is determined by the type and location of the restaurant. A meal in a canteen, fast food joint, or small restaurant typically costs between $2 and $200. If you want to eat medium Chinese cuisine, you will need to spend between $4 and $350. Supermarket food costs an average of $80 to $300 per month, while fresh produce such as fruits and vegetables costs $5 to $15 per month.
The Chinese Educational System

China will provide you with an education system that is both challenging and competitive in the global market. The education system in this country consists of three kindergarten years, six primary school years, and three to six secondary school years, after which one can pursue higher education. The Chinese education system is competitive not only at the undergraduate level, but also at the postgraduate level. Most universities require postgraduate students to publish their research projects in SCI-affiliated scientific journals. This concept propels China to the forefront of scientific research and records.
A child should start kindergarten at the age of six in major cities and seven in smaller towns. They attend primary school after finishing kindergarten. Secondary school students range in age from 12 to 17 years. Secondary school studies primarily prepare students for postsecondary education. Students must take the 'Gaokao' exams in order to graduate from high school and be accepted into higher education institutions.
Is there work available in China for international students?
It is possible for international students to look for work opportunities in China to help with their expenses. One must obtain a 'NOC' letter from their professor and then present it to the International Student Office.
The office will then issue you a licence that will allow you to work part-time. The Chinese Ministry of Human Resources and Social Security issued a law allowing students with postgraduate degrees from both Chinese and foreign universities to obtain a work permit and employment licence and work in China.
In China, can you work and study at the same time?
Previously, international students were not permitted to work part-time in China. This, however, has changed. As an international student in China, you are permitted to work part-time while pursuing your studies. You must, however, obtain a NOC letter from your professor, which you will present to the International Student Office, where you will be issued a licence allowing you to seek part-time employment.
A Student Visa or an X-visa is also required for part-time work while studying in China. You can obtain an XI visa, which is granted to foreign students studying in China for courses lasting six months, or an X2 visa, which is granted to students taking courses lasting less than six months.
Cost of MBBS in China in 2023: The Chinese government offers tuition-free scholarships to international students. This does not apply to students studying Business or Medicine. The average MBBS programme costs RMB30000 per year, while the cheapest costs RMB 22000 per year. The most expensive is around RMB 50000 per year.
We made certain that we thoroughly discussed the Chinese Government scholarships. We have answered all of the possible questions, and we will continue to answer any future questions that students may have. All students who want to study in China will benefit greatly from reading this guide.Chinese Government Scholarships 2023