Sponsored Links
How WhatsApp Generates Profits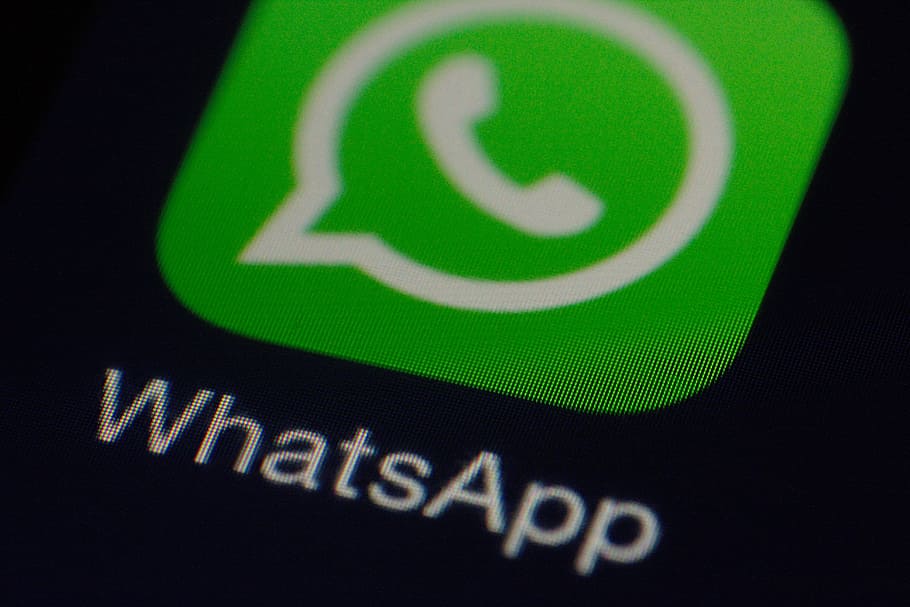 Introduction
The product WhatsApp has had a wild voyage, and I mean that literally. WhatsApp, which was founded by two staunchly pro-privacy and anti-advertising entrepreneurs, ended up in the hands of Facebook, the internet behemoth least revered for user privacy.
While WhatsApp flourished under Facebook, growing from 450 million monthly active users at the time of acquisition in 2014 to more than 2 billion monthly active users, the founders ultimately left Facebook due to disagreements over WhatsApp's monetization strategy, with one of them not even remaining to see his shares vest.
Also read: How social media benefit students
In this article, I will trace the evolution of WhatsApp, including the product, its early monetization strategies, its present mechanisms, and its future goals. And as we are doing all of this, we will examine all of the important directional shifts, because without that background, it would be pointless for you to understand about "How Does WhatsApp Make Money?"
How Did WhatsApp Begin?
Prior to founding WhatsApp in 2009, Jan Kaoum and Brian Acton worked together for nine years at Yahoo from 1998 to 2007. During the time between leaving Yahoo and founding WhatsApp, they both applied for positions at Facebook but were denied.
WhatsApp was founded in January 2009, after its creators purchased an iPhone and discovered the app industry was a mostly untapped area ripe for expansion. Back then, the Apple App store had only been available for around six months since its inception on 10 July 2008.
When WhatsApp's original version was released, it wasn't even a messaging app. Users could only update their statuses, which were visible to other members of their network.
After Apple introduced Push notifications in June 2009, allowing users to be notified anytime a network contact altered their status, WhatsApp's popularity increased. Users enjoyed this feature so much that they began using the app to ping each other, resulting in the app's transformation into an instant mobile messaging service.
With the addition of the messaging feature, which is currently the basis of the service, in WhatsApp version 2.0, the number of users increased to 250,000. By the beginning of 2011, WhatsApp was among the top 20 apps in the Apple App Store.
As the software increased in popularity, investors began to take notice of its creators. However, the founders resisted since they desired to create an ad-free platform, and accepting venture capital may have required them to compromise their ideals.
A 2012 blog post titled "Why we don't sell advertisements" explains why WhatsApp's founders detested ads and were not interested in ad-based monetization.
"A large section of the engineering team at any company that sells ads spends the day adjusting data mining, building better code to collect all your personal data, upgrading the servers that store all the data, and ensuring that it is logged and collated and sliced and packaged and distributed… And the end effect is a somewhat different advertising banner in your browser or on your mobile device's display.
Remember, when it comes to advertising, you are the product.
Our engineers at WhatsApp spend all of their time resolving bugs, introducing new features, and smoothing out the tiniest kinks in our mission to offer rich, affordable, reliable messaging to every phone in the globe. This is both our product and our passion. Your data is completely absent. Simply put, we have no interest in any of it."
In April 2011, WhatsApp's founders reluctantly accepted $8 million in venture capital funding from Sequoia Capital, but only after being assured that the service would remain ad-free.
By February 2013, WhatsApp had around 200 million active users, and Sequoia invested an additional $50 million at a valuation of $1.5 billion. But if there were no advertisements and no plans to implement them in the future, how did WhatsApp generate revenue in its early years?
In its early days, WhatsApp depended on what is commonly referred to as the freemium business model – the app was free for a year to attract users and a $0.99 annual membership cost was required for continuing operation. However, many WhatsApp users have never spent a dollar because the service was automatically renewed when their trial period expired.
The Facebook(Now Meta) Purchase
WhatsApp has 450 million monthly active users worldwide in 2014, when Facebook(Now META) acquired it for $19 billion. In retrospect, the acquisition, similar to Facebook's acquisition of Instagram, not only helped Facebook maintain its dominance but also provided the firm with a substantial operational advantage for the future. However, the initial victor of this deal was not Facebook, but rather Sequoia Capital, who earned $3 billion on a $58 million investment.
If you're wondering why WhatsApp's creator went through with the deal, one rationale was that Facebook would permit WhatsApp to function independently and follow its goal. Here's what the WhatsApp founders said on their blog following the acquisition:
"Today, we are announcing a partnership with Facebook that will enable us to continue pursuing this straightforward objective. This will allow WhatsApp to grow and flourish while providing myself, Brian, and the rest of our team more time to work on developing a communications service that is as quick, inexpensive, and personal as possible.
Also read: Ways to make Money on Pinterest
Our users will experience no changes.
WhatsApp will continue to function independently and autonomously. For a modest price, you can continue to enjoy the service. You can continue to use WhatsApp regardless of your location or the smartphone you're using.
Moreover, absolutely no advertisements will ever disrupt your chat. The cooperation between our two companies would not have been possible if we had to compromise on the fundamental ideals that would always define our company, vision, and product."
WhatsApp is Now Free for Everyone
The next significant event in the history of WhatsApp occurred in January 2016, when the service became available for free to everyone. In the same blog post in which it was revealed that WhatsApp will no longer charge its customers, WhatsApp's founders outlined their new plan for monetizing the service, which predictably did not involve ads.
"Naturally, some may wonder how we intend to maintain WhatsApp without subscription fees and if today's news means we're adding third-party advertisements. The response is no.
Beginning this year, we will begin testing technologies that enable you to communicate with businesses and organizations using WhatsApp. This could involve speaking with your bank regarding whether a recent transaction was fraudulent or with an airline regarding a travel delay.
Today, we all receive these messages elsewhere – via text messages and phone calls – so we want to explore new technologies to make it easier to send them on WhatsApp, while maintaining a spam-free experience.
Facebook Begins to Leverage WhatsApp Data
WhatsApp had an exciting year in 2016. After making WhatsApp free for its customers in April 2016, WhatsApp adopted end-to-end encryption, meaning that nobody, not even WhatsApp, could access the contents of users' communications.
The Facebook power grab was consummated in August 2016 when an update to WhatsApp's privacy policy informed users that some of their data will be shared with Facebook.
In a blog post, WhatsApp explained the rationale for the revised privacy policy.
"By cooperating more closely with Facebook, we'll be able to track metrics such as how frequently people use our services and combat spam on WhatsApp. And by integrating your phone number with Facebook's systems, Facebook is able to provide you with more accurate friend recommendations and more relevant advertisements if you have an account with them. For instance, you may see an ad for a company you already work with rather than one for an unknown entity. Here you may find further information, including how to manage the use of your data."
With WhatsApp having operated independently for two years following its acquisition by Facebook and with no plans to run advertisements on WhatsApp, the privacy change was more about Facebook seeking to capitalize on the acquisition than about WhatsApp's ability to measure user metrics and combat spam.
WhatsApp affirmed that end-to-end encryption remained in place, and neither WhatsApp nor Facebook would be able to read user messages.
The WhatsApp Founders leave
When Facebook purchased WhatsApp in 2014, the founders were not only told that they could function freely, but Zuck also informed them that they would face no monetization pressure for the following five years. However, the need to monetize occurred sooner than anticipated, resulting in conflicts about how WhatsApp would be monetized.
While Facebook intended to integrate advertisements in WhatsApp, an app that had been adamantly anti-ads, Brian recommended shifting toward a metered-user model in which users would be charged after sending a specific number of messages.
Brian left Facebook in September 2017 without even waiting for his shares to vest, forfeiting $850 million as a result of Facebook's rejection of his proposal. Jan Koum followed suit, leaving in April 2018 when his vesting term had expired.
How does WhatsApp now generate revenue?
WhatsApp generates revenue largely from two sources: WhatsApp for Business and WhatsApp Pay. Additionally, WhatsApp generates indirect money from "Click to WhatsApp" advertisements, which transfer Facebook users to WhatsApp. Since abandoning its original freemium strategy, WhatsApp has refrained from implementing in-app advertisements.
Let's examine WhatsApp's current revenue sources separately in order to comprehend them better.
WhatsApp for Enterprise
The WhatsApp Business App allows businesses to create product catalogs and give customer care on WhatsApp, allowing them to better serve their customers. WhatsApp monetises the WhatsApp for Business API to monetize the WhatsApp Business App, which is otherwise free to use. Only one month following the debut of the WhatsApp Business API, major technology companies including Netflix, Uber, Wish, and 100 others began testing the service.
Initially, WhatsApp monetized its WhatsApp for Business API by charging registered firms for sluggish replies. Businesses were permitted to respond to user messages for free for up to 24 hours, after which they were charged a price per message, which varied by country.
The new WhatsApp for Business API allows the first one thousand chats to be free, after which enterprises must pay a per-conversation fee that varies by country.
In recent years, WhatsApp has demonstrated a strategic inclination toward monetizing the platform through businesses, and WhatsApp Pay is a continuation of this trend. While WhatsApp Pay is a free service for end-users, companies must pay a flat transaction fee of 3.99 percent. At the time of writing, only India and Brazil support WhatsApp Pay.
Indirect Income from "Click to WhatsApp" Advertisements
In addition to WhatsApp For Business and WhatsApp Pay, WhatsApp also generates revenue from Click to WhatsApp advertising, which are neither displayed on Facebook nor WhatsApp, but rather link Facebook users to WhatsApp.
Due to the fact that these advertising are not displayed within the WhatsApp app, attributing the revenue of these ads only to WhatsApp would be inaccurate, but it is one of the ways in which Facebook uses WhatsApp to raise revenue.
What revenue does WhatsApp generate?
Nobody knows exactly how much revenue WhatsApp produces save Facebook, as the parent corporation does not disclose the revenue breakdown of its various products.
In the nine months prior to September 30, 2014, WhatsApp made a meager $1.28 million in revenue, according to Facebook's 2014 Form 10-Q. However, this was back when WhatsApp charged customers $1 per year after the first year.
Forbes forecasted in a January 2016 article that WhatsApp's average income per user would reach $4 by 2020, which could generate approximately $5 billion in revenue for Facebook.How WhatsApp Generates Profits
But the forecasts were inaccurate since they predicted WhatsApp will reach 1,3 billion total monthly users by 2020 – a number WhatsApp had already reached by mid-2017.How WhatsApp Generates Profits
Forbes increased its revenue predictions for WhatsApp from $5 billion to $15 billion in November 2017, with the average income per user ranging from $4 to $12.How WhatsApp Generates Profits
With WhatsApp's earning potential still far from being reached, the product's contribution to its parent company's baseline revenue is likely to expand in the coming years.How WhatsApp Generates Profits
www.seekingalpha.com www.investopedia.com www.whatisthebusinessmodelof.com www.feedough.com www.quora.com www.productmint.com www.MakeMoney.ng www.makemoney.ng www.metro.co.uk www.thestrategystory.com www.skintdad.co.uk
How does Telegram make money
How does Instagram make money
How does WhatsApp work
How does Facebook make money
How does WhatsApp make money 2021
Who owns WhatsApp How does WhatsApp make money UK
How does WhatsApp make money 2020
WhatsApp net worth WhatsApp income per day
How does WhatsApp make money 2022
How does WhatsApp earn its money
How WhatsApp earn money without ads
How does WhatsApp make money Reddit
Sponsored Links