Are Pharmacists Doctors ? Difference Between Doctors and Pharmacists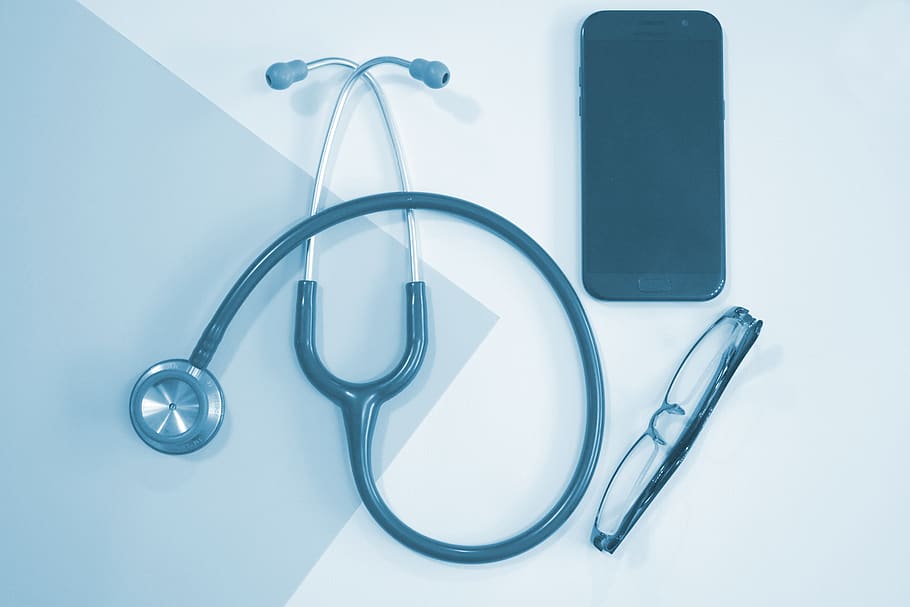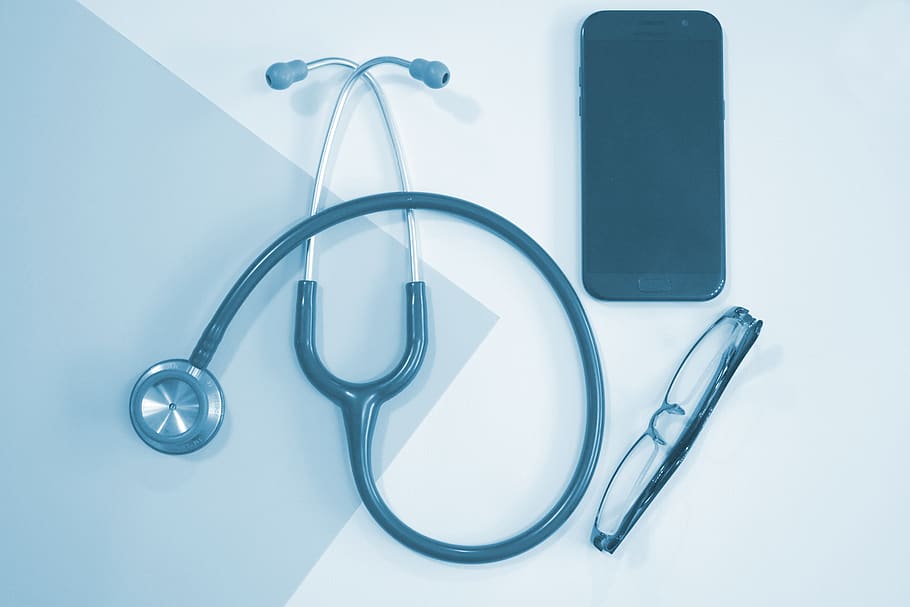 Are Pharmacists Doctors ? Difference Between a Doctor and a Pharmacist:
You might wonder if pharmacists are doctors. Pharmacists are, technically, doctors.
A PharmD or Dr. of pharmacy is required to become a professional pharmacist. Many degrees, however, confer the title of doctor on workers who are not in the medical field.
As a result, the question "Are pharmacists doctors?" is dependent on context. In a clinical setting, a pharmacist may decline the doctor title.
Read also: Free online courses in Canada
This post will provide an in-depth overview of what it takes to be a pharmacist and will answer the question "Are pharmacists doctors?"
Are Pharmacists Medical Professionals?
Pharmacists are not doctors in the technical sense. Yes, in order to work as a professional pharmacist, you must first obtain a PharmD or Dr. of pharmacy. Many degrees, however, confer the title of doctor on workers who are not in the medical field.
Distinctions Between a Pharmacist and a Doctor
Anyone with even a basic understanding of the medical field will recognise that both professionals provide medical services to patients.
Is this, however, sufficient to qualify them as doctors? What sets doctors apart from pharmacists?
As a result, we'll go over the differences between the two professions. The following are the differences between pharmacists and doctors:
Definition
Doctors are experts who assess patients, diagnose their medical conditions, and recommend the best course of treatment for them. Upon entering the hospital, doctors are typically the patient's first point of contact after receptionists and hospital clerks.
Your injury should be evaluated by a doctor. They evaluate the severity of injuries and illnesses and specify the conditions that allow for rapid and effective healing.
Pharmacists, on the other hand, ensure that the doctor's prescription is correct. They will also explain how and when to take your medication in order for you to heal as quickly as possible.
In rare cases, the pharmacist may provide basic medical treatment, such as flu vaccines or general health tests. Pharmacists are typically employed in drug stores or other retail establishments. Some, however, will be found in hospitals.
Read also: Top university Business school
Education
To become a doctor, you must first complete years of rigors study, followed by a Master's degree for further specialisation. In the meantime, following graduation, you will begin your apprenticeship training under the supervision of senior doctors.
So, after four to six years of undergraduate study, you'll spend another four to six years pursuing a Master's degree.
However, while studying pharmacy is as difficult as studying medicine, it does not take as long. Maybe only four years. Pharmacology, pharmaceutical chemistry, physiology, and other related fields are frequently studied to become a pharmacist.
Along the way, you'll learn to look for potential drug interactions. This is because, while practising, you may encounter patients who have been treated by more than one doctor.
You'll need to go over the patient's medication list and advise them on potential red flags from treatments.
You will also notify doctors if you discover that a patient's medications are causing them harm. As a result, your education will cover every drug on the market.
Accreditation
The primary accreditation authority for pharmacists is the Center for Pharmacy Practice Accreditation (CPPA).
They accredit healthcare organisations like pharmacies and ensure that their quality is acceptable.
The American Medical Association, on the other hand, is the primary accreditation authority for physicians and medical doctors.
By ensuring that physicians and healthcare facilities provide high-quality care to the public, the organisation promotes public health.
Responsibilities
One of your responsibilities as a doctor will be to gather information about your patient's health and symptoms.
You'll also need to update their records, refer them to other doctors for testing or evaluations, and provide them with a diagnosis.
Your job as a pharmacist, on the other hand, entails providing general health advice.
You will have to manage pharmacy technicians and interns if you work in large corporations. Essentially, you'll be validating prescriptions and detecting potential issues with the patient's current medication.
Salaries
If you have a PharmD or a Dr of Pharmacy, you can earn a lot of money as a pharmacist. The doctor is in the same boat. Jobs in the medical field are frequently in high demand. A Dr of Pharmacy can expect to earn $127,516 per year.
A Bachelor of Medicine, Bachelor of Surgery (MBS), or Doctor of Medicine (MD) degree, on the other hand, can earn you $201,860 per year.
Are Pharmacists Known as Doctors?
How to Become a Pharmacist
The following are the steps to becoming a pharmacist:
Step 1: Enroll in Undergraduate Pre-Pharmacy Courses
Pharmacists in training have two choices for finishing their education. The first option entails completing undergraduate courses before enrolling in a graduate programme, whereas the second option is a combined option that combines all curriculum into one programme.
Pre-pharmacy graduate and undergraduate programmes are available as two or four-year degrees. As a result, before enrolling in an undergraduate programme, students should already know which graduate programme they want to pursue.
You probably don't refer to your pharmacist as "doctor." In fact, if you encounter a pharmacist at your local apothecary, they will most likely identify themselves by their first name.
To meet prerequisites for advanced study, students must take courses in basic and organic chemistry, human anatomy and physiology, molecular and cellular biology, microbiology, statistics, calculus, and English.
Students will apply for a four-year pharmacy Ph.D. degree after completing the programme.
Graduate: Combined degrees come in a variety of formats and allow students to complete all required coursework in a shorter amount of time.
Most programmes last six to seven years and award both a bachelor's and a doctor of pharmacy degree upon completion.
These programmes are ideal for students who know exactly what they want to do with their lives and want to finish their studies as soon as possible.
Candidates must pass the Pharmacy College Admissions Test before being admitted to a graduate programme in either of the educational options covered in this section.
Step 2: Complete the Licensure Requirements
State licencing requirements for pharmacists are mandated; therefore, graduates should consult with their local board to learn about specific requirements.
Some states have requirements, while others do not; the majority of them include the following elements:
Finish a Ph.D. programme accredited by the Accreditation Council for Pharmacy Education.
Pass the North American Pharmacist Licensing Exam, the Multi-State Pharmacy Jurisprudence Exam, and the Written and Practical Exam as part of the pharmacist licence examination series.
Step 3: Finish Post-Doctoral Training
Pharmacists who want to work in a specific field of pharmaceutics usually go through a one- to two-year residency programme. Post-doctoral training provides young pharmacists with the specialised knowledge required to enter these fields, whether they are interested in psychopharmacology or pharmacoepidemiology. This is also a great option for those who want to conduct research.
Step 4: Maintain a High Level of Continuing Education
As of 2016, all states required pharmacists to complete continuing education hours in order to keep their licenses active.
Most require between 15 and 30 hours between license renewals, which are usually every two years.
Pharmacists should review their state's particular regulations before enrolling in any courses or training.
How Long Does It Take to Become a Pharmacist?
"How long does it take to become a pharmacist?" is a frequently asked question. To practice pharmacy in the United States, you must first obtain a Doctor of Pharmacy (PharmD) degree from an authorized pharmacy school and then pass a state pharmacy licensure exam.
The Accreditation Council for Pharmacy Education accredits pharmacy schools in the United States. A degree in pharmaceutical science or a related field only will not allow you to practice pharmacy in the United States.
A follow-up question will be, 'how long does it take to get a PharmD?'
The Doctor of Pharmacy (PharmD) degree program necessitates at least two years of particular undergraduate college study, followed by four academic years (or three calendar years) of professional pharmacy education.
How Long Is Pharmacy School
A four-year Doctor of Pharmacy degree program is followed by an optional one- or two-year residency program. As a result, most pharmacy graduates will spend four to six years in school.
What Do Pharmacists Do?
Although individuals outside the profession may be unaware of the wide range of responsibilities available in the field of pharmaceutics, there are several paths and career sectors that a prospective pharmacist can choose from. Below are some of these sectors:
Pharmacoepidemiology
Professionals in this discipline employ their knowledge of disease patterns and cause to reveal how medications are used and how they affect human health.
The majority of pharmacists in this specialty conduct research on themes ranging from drug safety and effectiveness to drug measurement and risk management.
Pharmacoeconomics
Pharmacoeconomics is responsible for developing research that assesses the clinical and economic components of the pharmaceutical sector.
Their research keeps pharmaceutical companies and healthcare decision-makers up to date on critical information.
Assessing the economics of alternative therapies or medicines outside of pharmaceutics, determining how much patients are willing to pay for drugs, and comprehending the importance that populations place on drugs that improve quality of life are some of the topics that these professionals may investigate.
Global Medicine
Pharmacists with a specialized understanding of global medicine are well-versed in how modern medicine may be used to aid citizens in poor nations.
These pharmacists have a passion for delivering treatment to underprivileged areas all over the world. Graduates of these programs learn about pharmacotherapy, pharmaceutical safety, and public health.
5. Healthcare Decision Analysis
Pharmacists interested in the business side of the sector can focus their careers on healthcare decision analysis to gain a deeper understanding of the inner workings.
Graduates are armed with a deep grasp of pharmaceutics and the economics and policies surrounding healthcare, which is typically provided as a dual degree program.
Online Pharmacy School
Below are some of the top online pharmacy schools with an online option for students:
1. Massachusetts College of Pharmacy and Health Sciences Boston (MA)
MCPHS (Massachusetts College of Pharmacy and Health Sciences) provides an online Doctor of Pharmacy – Postbaccalaureate Pathway degree.
This program aims at students who have a bachelor's degree in pharmacy and are currently working pharmacists in the United States.
The program begins every fall and needs one in-person orientation in August. The program will cost you about $20,790.
2. Duquesne University Pittsburgh (PA)
Duquesne University provides a Doctor of Pharmacy degree online that can be completed in four years.
Duquesne is a Catholic university that strives to academically challenge students while also nurturing their spiritual and ethical development.
Students get both online and limited campus education during the first three years of the online PharmD program. The annual tuition for this university to study pharmacy is $61,346.
3. Shenandoah University Winchester (VA)
Shenandoah University provides three online pharmacy doctoral degree options: a part-time Nontraditional Doctor of Pharmacy, a full-time Doctor of Pharmacy/Master of Public Health dual degree, and a full-time Doctor of Pharmacy/Master of Science in Pharmacogenomics and Personalized Medicine dual degree.
Full-time programs typically take five years to finish with an Annual Tuition of $10,950.
4. Lake Erie College of Osteopathic Medicine Erie (PA)
Lake Erie College of Osteopathic Medicine's online Doctor of Pharmacy degree is designed for distant learners to accomplish a PharmD in four years.
The fourth year of this degree consists of an Advanced Pharmacy Practice Experiences rotation, emphasizing the abilities required for a career in pharmaceutical sciences and drug development. Annual tuition for this program is $29,065.
5. Concordia University – Wisconsin
Concordia University – Wisconsin (CUW) provides a Doctor of Pharmacy and MBA dual degree program online.
This 128-credit program is expected to take four years to finish. CUW provides a Lutheran Church-affiliated faith-based education. The degree program's emphasis is on combining PharmD knowledge with business management and organizational skills. The university has an Annual Tuition of $11,400.
6. University of Colorado Denver
The University of Colorado Denver (CU Denver) provides an online Doctor of Pharmacy in North American-trained PharmD, training students in clinical skills, cancer, infectious diseases, public health, and other fields.
Students normally complete the curriculum in two to six years. The program can be done either full-time or part-time.
7. St. John Fisher College
St. John Fisher College offers an online Doctor of Pharmacy degree that teaches students about pharmaceutical science as well as patient-centered practice.
Students can learn more about providing pharmaceutical services to patients in marginalized communities by participating in both local and worldwide initiatives.
8. Creighton University
Creighton University provides two online doctoral degree choices for students: a Doctor of Pharmacy and a combination Doctor of Pharmacy/Master of Business Administration.
Both programs are designed to be completed in four years of full-time study. Students complete clinical rotations during their third and fourth years of education. you can learn more here
Are Pharmacists Doctors ? Difference Between a Doctor and a Pharmacist