Admissions
UBC Masters Programs, Tuition Fee, Admissions and Processes.
Sponsored Links
UBC Masters Programs, Tuition Fee, Admissions and Processes.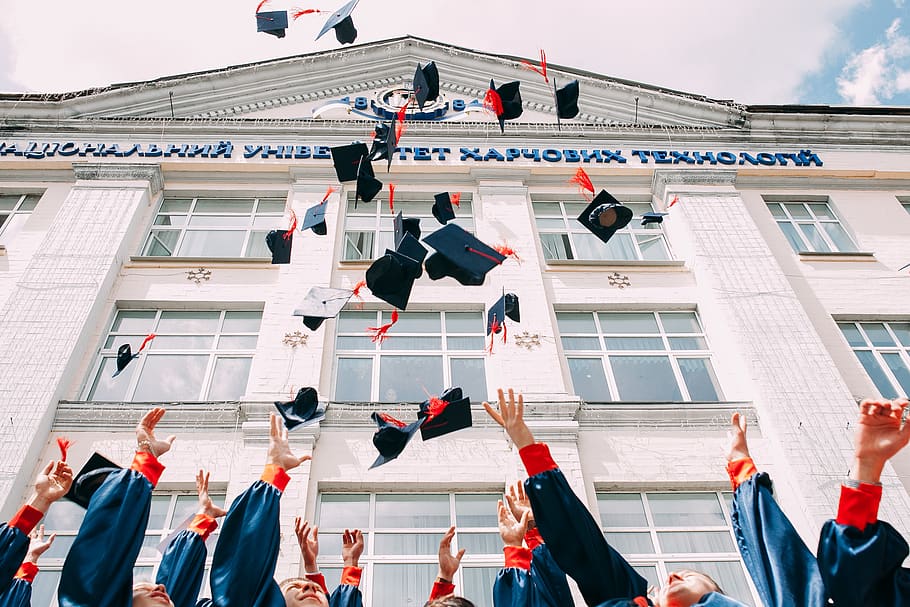 University of British Columbia (UBC)
The University of British Columbia (UBC) is named among Canada's top three best universities repeatedly. the university was just designated North America's most international university. In this article, we will look at some of the most popular UBC masters programs, fees and admission processes particularly for international students.
Also read: UCF Acceptance rate
University of British Columbia
The University of British Columbia was founded in 1908 and is Canada's oldest college of higher education and study.
UBC has almost 60,000 students enrolled over two campuses in Vancouver and the Okanagan Valley. UBC has regularly been ranked among the top three research institutions in Canada, and it has a high international reputation. In the 2017 QS University Rankings, UBC is ranked 51st overall, with its Engineering faculty ranked 53rd. In 2015, US News & World Report named the university as one of the top 20 public universities in the world.
Over the last century, UBC's long legacy of academic distinction has produced a number of Nobel Prize winners, Rhodes Scholars, and, most famously, the current Canadian Prime Minister, Justin Trudeau.
With an increasing number of international students selecting Canada over the United States for their further education, UBC appears as the ideal alternative for the intellectually driven but financially careful grad school seeker.
UBC Masters Programs
The university's Vancouver Campus provides over 300 bachelor's degree programs and 331 graduate degree programs across its 12 faculties and 2 schools. The faculties are home to thousands of students and are well-known for a variety of reasons.
While the faculties of Computer Science, Economics, Geography, Education, and Forestry have retained their global reputation, the university also houses some of the world's best institutions, including the Sauder School of Business and the Peter A. Allard School of Law. Computer Science, Management, Geography, Forestry, Education, and Overseas Relations are among the primary courses preferred by international students at the institution.
The following are some popular UBC masters programs:
MSc in Resource, Environment, and Sustainability
MSc in Business Administration, Management Information System Specialization
Master of Management
International MBA in Shanghai
Master of Food and Resource Economics
UBC-AIC Post-Graduate Certificate Program in Real Property Valuation (PGCV)
MSc in Business Administration (Finance specialization)
UBC Dual JD/MBA
MA in Economics
MSc in Business Administration, Transportation, and Logistics
Master of Public Health
Also read: Colleges for masters in Molecular Biology
UBC Campus
UBC's main campus at Point Grey, twenty minutes from downtown Vancouver, spans 993 acres and houses 85 percent of the university's students. It offers views of various beaches as well as the North Shore Mountains. It has two satellite campuses as well as several associate universities. In addition, UBC has a campus in downtown Vancouver.
The UBC main campus is spread on 993 acres and contains a mix of modern and historic structures. Its Pacific Regional Park acts as a green corridor between the city and the institution. It also has a number of gardens, including the Botanical Garden and the Nitobe Memorial Garden.
The campus has a strong cultural legacy and is home to the Chan Centre of Performing Arts. On-campus, there is a farm known as the UBC Farm. Among the architectural highlights are the lovely Barber Library, the Museum of Anthropology, and the Ladner Clock Tower
From the above, one can see that to say that UBC boasts one of the most dynamic campus lifestyles in Canada would be an understatement. The UBC campus is nearly constantly buzzing with activities and events, from social mixers to concerts to spring break vacations to quiz nights, bake sales, yoga courses, and art exhibitions.
The UBC campus also has a variety of museums and galleries, including the MOA (Museum of Anthropology), the Morris and Helen Belkin Gallery, the Beaty Biodiversity Museum, and the Pacific Museum of the Earth, all of which are free to students and guests 365 days a year.
UBC Application
With a 52.4 percent acceptance rate, UBC is highly demanding in its admissions, only admitting students who have previously proven exceptional academic aptitude and intellectual tenacity. As a result, a high academic record is required.
The entrance standards at UBC are fairly simple. As an international applicant to any graduate program at UBC, you must have the following qualifications:
A four-year undergraduate degree in a relevant field
A minimum total grade point average of 65 percent, or a minimum GPA of 8 out of 10
In addition, applicants must possess the following:
Completing the online application form and paying the application fees
Transcripts from an accredited university
Three letters of recommendation from past employers or instructors are required.
Proof of English language proficiency:
– an IELTS score of at least 6.5 OR
– a TOEFL iBT score of at least 90 (with 22 reading, 21 writing, 22 listening, and 21 speakings) OR
-The paper-based TOEFL, with a minimum score of 55 in Reading, Listening, and Writing and a score of 4.0 in the Test of Written English (TWE)
GRE exam results
Intention Statement (if applicable)
UBC Application Deadlines
When it comes to application deadlines, Canadian institutions are often more liberal than schools in the United States. At UBC, for example, if you want to apply for the Winter '18 intake (which begins in January), you must do so by August. This provides you with plenty of time to complete your applications and prepare your documentation.
UBC Ranking
The University of British Columbia (UBC) is a global center for teaching, learning, and research, routinely ranked among the world's top 20 public institutions, and recently named North America's most international university.
The University of British Columbia is placed 35th on the list of Best Global Universities. The university is ranked #35 in the Best Global Universities and #2 Best Global Universities in Canada. Additionally, the Committee on Accreditation of Canadian Medical Education (CACME) has fully certified the University of British Columbia Faculty of Medicine, Division of Continuing Professional Development (UBC CPD), to grant credits to physicians.
Tuition and Financial Aid at UBC
International students are required to pay the 'Schedule A' costs in three installments over the course of a year. You would have to pay $2812 (about Rs 1.45 lakh) for each installment, or $8436 (roughly Rs 4.35 lakh) every year.
As a result, the tuition charge for an MS degree would be around Rs. 8.7 lakh. There are a variety of excellent scholarships, loans, and bursaries available to help make your study at UBC more affordable.
In addition to tuition, living expenditures at UBC will cost you around $26,727 per year (13.7 lakh), depending on your program of choice and personal circumstances. Of course, this is merely an estimate; if you opt to work part-time or are offered a Teaching/Research Assistantship, this amount will alter.
UBC also has a Work Learn program in place, which permits all UBC students to work a wage-based part-time job on campus, significantly lowering the cost of living.
Jobs and Opportunities at UBC
Job opportunities for grad students abound in UBC. For instance, placements for computer science grads are usually presented with a myriad of job opportunities. Usually, Google, Microsoft, Facebook, and Amazon recruit a large number of UBC students each semester. UBC graduates are also hired in prestigious American universities such as UCLA and Purdue University.
However, if you receive employment offers from organizations that aren't as well-known, alumni advise you to obtain everything in writing and double-check everything in the contract.
UBC Students Services is a vital resource for student career development and well-being. Its mission is to place students in fascinating occupations on and around campus.
University Of British Columbia Acceptance Rate
Every year, as one of the world's and Canada's top colleges, UBC faces tremendous competition from aspirants who want to be a part of UBC. For Bachelor's level courses, the admission rate at the University of British Columbia is greater than 50%. The university's admission procedure is one of those that gives candidates sufficient chance to display their talents and make a place for themselves in UCB exclusively on the basis of their academic status.
At the University of British Columbia, you may pick from a variety of graduate programs. Accounting, Education, Global Change, Manufacturing, Religion, and Ethnicity are just a few of the many possibilities available at UBC. When compared to its undergraduate programs, it is very competitive for graduate courses. The University of British Columbia has an 18% admission rate for master's programs. If you want to be among the 18 percent, you must demonstrate exceptional academic proficiency as well as a strong sense of personality.
Conclusion
The University of British Columbia is one of four universities classified as a "Canadian Ivy," which explains the university is quite selective with admission.
We hope that this post provided you with all of the information you needed about the University of British Columbia, including the acceptance rate, its master's program, and so on.
Sponsored Links