How Aura Makes It Simple To Prevent Identity Theft
How Aura Makes It Simple To Prevent Identity Theft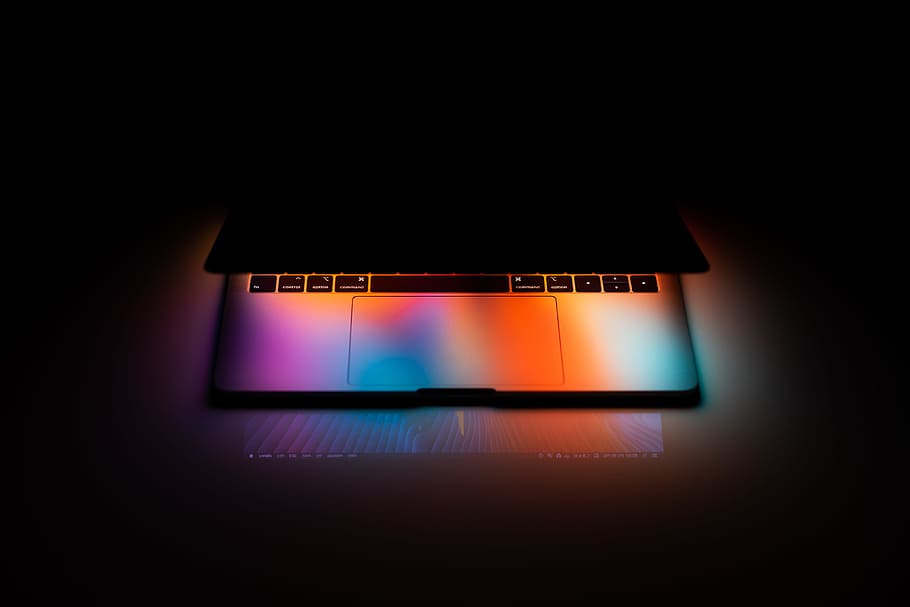 People's personal information, including that of children, elderly parents, and other loved ones, is becoming increasingly important as they live more of their lives online. According to the FTC's Consumer Sentinel Network data book, 5.7 million Americans reported fraud in the United States in 2021, and instances of identity theft and internet crime are on the rise.
Fortunately, Aura's comprehensive approach to monitoring personal information makes it simple to identify vulnerabilities that could lead to identity theft.
Also read: Statement balance and Current Balance Overview
What Exactly Is Identity Theft?

Identity theft occurs when someone steals another person's personal information, such as their Social Security number, and uses it to make purchases, open new credit accounts, or commit other types of fraud. Identity theft and online fraud have become more common as people increasingly live and conduct business online; however, identity theft can also be the result of in-person theft, phone scams, and other more traditional forms of fraud.
Identity Theft Types
According to Jose Malpartida, Chief Product Officer at Aura, "the three most acute and troublesome are credit card fraud, tax and government benefits fraud, and when people take out loans in your name." Here are some of the most common ways fraudsters may use your personal information:
Theft of a credit card
Identity theft in children
Theft of a false identity
Identity theft among taxpayers
Theft of a medical identity
Takeover of an account
Finally, "identity theft and fraud are constantly evolving, and the likelihood is that we will all experience it or be targeted," says Malpartida.
Best Ways to Use Aura to Protect Yourself From Identity Theft
Because identity theft and online fraud can occur from a variety of sources, a comprehensive approach to online security and identity protection is required. Signing up for a monitoring service, such as Aura, can help to simplify and automate this process. To protect your data both online and at home, take the following steps:
Freeze Your Credit Report
When you freeze your credit file, no one can open new accounts in your name. The process is not only free, but it is also the most effective way to prevent fraudsters from opening new accounts in your name. However, keep in mind that you must freeze your credit with all three major credit bureaus—Equifax, Experian, and TransUnion. When you're ready to open an account, you'll contact the credit bureaux to request that your reports be unfrozen.
Examine the Financial Statements
Regularly reviewing bank and credit card statements can assist you in detecting unauthorised purchases early—before someone withdraws a significant portion of your funds or before you pay your credit card bill. The same is true for investment accounts and medical records. Aura not only monitors linked bank and credit accounts, but also 401(k) and investment accounts, as well as home title and address monitoring.
Be Wary of Passwords
According to research, approximately 50% of people use the same password for all of their logins, and over 80% of data breaches are the result of poor password security. Use a unique and complex password for each of your individual accounts to protect yourself from data breach-related identity theft. Similarly, to improve online security, update your passwords on a regular basis (every 60 to 90 days).
Consider using Aura's password manager tool if, like many Americans, you rely on your memory to keep track of passwords. Not only does the platform use military-grade encryption to protect passwords, but it also notifies users of weak passwords, automatically updates credentials for selected sites, and alerts members to exposed passwords.
Examine Your Credit Reports
Another simple way to keep track of your identity is to review your credit reports on a regular basis for any unusual changes. Keep an eye out for new accounts you didn't open and inquiries you don't recognise while doing so. If you notice any unusual activity, contact the credit bureau and your creditors to dispute the entry; if you suspect identity theft, contact the Federal Trade Commission (FTC). Aura gives you monthly credit score updates1 and an annual credit report from the three major credit bureaux, making it easier to monitor your profile and spot red flags.
Keep Yourself Safe Online
Every day, 350,000 new malware programmes are discovered, according to AV-Test Institute data. Worse, phishing and scam sites are on the rise, with a 19% increase predicted in 2020. Aura offers all-in-one protection against these growing threats, including anti-virus protection, WiFi security, VPN, and safe browsing. Aura also searches the dark web for member data and assists users in protecting their personal information if it is compromised.
Every day, check your mail.
Not only is junk mail annoying, but it can also contain enough personal information to open new accounts. Fraudsters can steal mail directly from your mailbox or look through your trash for discarded offers. Reduce the amount of junk mail you receive—and the risk of identity theft—by going to optoutprescreen.com and opting out of prescreened credit card offers. If you do receive these offers, shred them before throwing them away to destroy any personal information. You can also go to DMAchoice.org and select which catalogues, magazine offers, and other mail you want to receive.
Keep Your Devices Safe
Your personal data may be shared with fraudsters or sold on the dark web as a result of the theft of electronics and other devices. To help protect your online privacy and data, every Aura plan includes a password manager, VPN, and antivirus. Furthermore, secure your data by configuring device login credentials and enabling two-factor authentication where possible. When you're ready to sell, donate, or even throw away old devices, wipe them to prevent others from accessing and misusing your files and data later on.
Remember Your Family!
Even if they don't spend much time online, your children and elderly family members are vulnerable to identity theft. "You might think it's just mum," Malpartida says, "but it's also happening to millennials and people who are being targeted through social media." According to Javelin Research, 1.25 million children will be victims of identity theft in 2021, and the elderly population suffers greater financial losses due to fraud than other age groups. Identity theft can affect even deceased family members.
Protect family members by educating them about potential online threats and putting safeguards in place to protect them from those threats. Aura also offers a plan for two adults and one for families or groups of five people, ensuring that everyone in your family is covered.
Maintain Identity Theft Insurance
Identity theft costs go beyond the direct financial damage caused by the fraudster. When a consumer discovers they are the victim of identity theft, they are likely to incur costs ranging from lost wages and travel expenses to credit monitoring services and legal assistance. Identity theft insurance can assist you in covering the unexpected costs of restoring your identity and credit. With each membership, Aura plans include a $1 million identity theft insurance policy* for eligible losses, including stolen funds reimbursement.
Identity Thieves' Access to Personal Information
Personal information can be compromised in a variety of ways, so it's critical to understand all of your vulnerabilities. Identity theft can occur in the following ways:
Theft\sMalware
Over the shoulder public Wi-Fi
Phone phishing scams
Skimming
Questions and Answers (FAQs)
What is the price of Aura?
Aura is giving our readers a special discount: There are three plans available with the discount, ranging from $9 to $25 per month for an annual membership and $12 to $30 for monthly memberships. Individual memberships cover one adult, one million dollars in identity theft insurance, and antivirus, VPN security, and safe browsing for up to ten devices. The Couple plan covers two adults and includes insurance coverage of up to $2 million as well as online and device security for up to 20 devices (10 per adult). Finally, the Family/Group plan includes $5 million in insurance and coverage for up to 50 devices for five members (adults or children).
Is Aura synonymous with Identity Guard?
Aura owns Identity Guard, a company that protects against identity theft. Aura has Antivirus, VPN, and password manager features, whereas Identity Guard only has Identity Theft features.
How do you go about reporting identity theft?
Prevention is the first step in dealing with identity theft. However, if you discover that your information is available on the dark web or that your identity has been compromised in any other way, there are steps you can take to protect yourself. To begin, contact the FTC for assistance in proving the identity theft. In addition, contact the major credit bureaux to request that a one- or seven-year fraud alert be placed on your credit reports, and that the fraudulent items be removed. Aura makes this simple by offering 24/7, 100% U.S.-based customer service and a white glove fraud resolution team to help members through the process.
¹ The Aura score is provided for educational purposes to help you understand your credit. It is computed using information from your TransUnion or Experian credit file. Lenders use a variety of credit scoring systems, and the score you receive from Aura is not the same score that lenders use to evaluate your credit.
American International Group Inc. insurance company subsidiaries or affiliates underwrite identity theft insurance. The description provided here is a summary and is only for informational purposes; it does not include all of the policies' terms, conditions, and exclusions. Please refer to the actual policies for coverage terms, conditions, and exclusions. Some jurisdictions may not have coverage.
How aura makes it simple to prevent identity theft http://Forbes.com