Admissions
Steps on How To Write a Research Engineer Resume
Sponsored Links
Steps on How To Write a Research Engineer Resume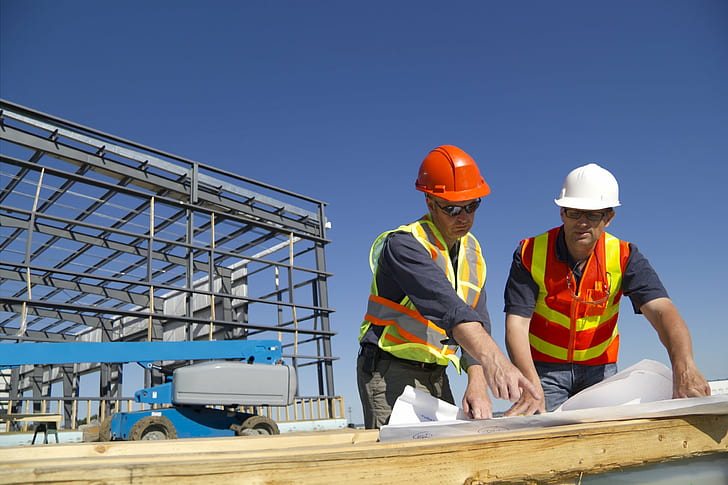 When research engineers apply for a new position, the employer typically requests their resumes. Resumes are essential for the application process because they assist the employer in deciding who to hire. If you're applying for a position as a research engineer, you should include a strong resume with your application materials.
In this article, we'll go over how to write a research engineer resume, including what to include, six steps to crafting a resume, and a research engineer resume template and example.
READ ALSO: Best Curriculum Vitae CV format guild
What to include in a research engineer resume
A resume is a useful tool for presenting your qualifications. Here are some resume components to include to demonstrate to the employer that you are the best candidate:
Examples: Including examples in your resume assists the hiring manager in determining the value you can bring to the company. When describing your job duties, try to include some examples by using statistics.
Industry knowledge: Because engineering is a complex field, demonstrating industry knowledge shows the employer that you have experience. Industry knowledge can be included in your professional summary, skills section, and job duties.
Keywords: Employers include keywords in job descriptions to indicate the type of employer they are looking for. When you include keywords in your resume, you are telling the company that you are qualified for the position.
How to write a research engineer resume
Here are six steps to write a research engineer resume:
If you have little to no experience, consider selecting the functional layout.
Decide on a format
Choose a format for your resume before you begin. The format of a resume is how you organise the information on the document. Depending on the layout you select, you can highlight your qualifications in a variety of ways. Choose a format that effectively displays your credentials. There are three kinds of resume formats:
Chronological: This resume format places your experience near the top of the page, emphasising your background as a research engineer. If you have a lot of experience, consider using the chronological format.
Functional: This layout emphasises your skills by listing them at the top of the document, ensuring that the employer reads this section first. Consider the functional layout if you have little to no experience.
Combination: On the resume, this format emphasises both your experience and skills as a research engineer. Use the combination resume layout if you want to showcase all of your credentials equally.
Fill in your contact information.
After you've decided on a format, include your contact information at the top of your page. Fill in your full name on the first line. Then, include your phone number, email address, and address. Include a link to your professional portfolio if you have one. It is critical to include your contact information so that the hiring manager remembers who you are and can contact you.
Create a professional synopsis
Next, compose a professional summary, which is a brief paragraph that summarises your qualifications. You can include how many years of experience you have or your level of education, for example. List some of your abilities and personality traits as well. You can also use your professional summary to describe the type of position you want.
Include your previous experience
Include a section for your experience after you finish writing your professional summary. It is critical to include your experience so that the hiring manager knows you have a background in engineering. List your most recent job title, the dates you worked there, and the company's name and location. Then, in three to five bullet points, describe your job responsibilities. If you've had multiple jobs, list them in reverse chronological order.
List your education
After you've discussed your experience, list your education. The majority of research engineers have a bachelor's or master's degree in engineering or a closely related field. Including a section for your education demonstrates that you have the necessary professional training for the role. Mention your most recent degree, as well as the name of your university and the date you graduated. Other credentials, such as certificates or licences, can be listed in this section.
Add a skills section
Finally, include a section on your resume detailing your skills. A skills section can help you demonstrate to the hiring manager that you have industry knowledge and expertise. Include both hard and soft skills in this section. Hard skills are physical abilities acquired through education and training, whereas soft skills are characteristics acquired over time. Here are some examples of skills to include in your research engineer resume:
Data mining
Statistics
Machine learning
Communication
Leadership
Critical thinking
Template for a research engineer resume
Consider using this template for a research engineer resume as a reference:
[Full Name]
[Phone number] | [Professional email address] | [City, State] | [Link to professional networking website or portfolio]
Professional Summary
[Brief summary of job role skills, experience and goals]
Experience
[Job Title], [Start date–End date]
[Company Name], [Location]
[Strong verb] + [job duty] + [impact]
[Strong verb] + [job duty] + [impact]
[Strong verb] + [job duty] + [impact]
[Strong verb] + [job duty] + [impact]
[Strong verb] + [job duty] + [impact]
[Job Title], [Start date–End date]
[Company Name], [Location]
[Strong verb] + [job duty] + [impact]
[Strong verb] + [job duty] + [impact]
[Strong verb] + [job duty] + [impact]
[Strong verb] + [job duty] + [impact]
[Strong verb] + [job duty] + [impact]
Education
[Degree earned]
[Institution name], [Graduating year]
Skills
[Skill related to job role] | [Skill related to job role] | [Skill related to job role]
Example of a research engineer resume
Here's an example of a research engineer resume you can look at when creating your own resume:
*Penny Neil
392-382-9585 | [email protected] | Holden, CO | [email protected]*
Professional Summary
Dedicated and collaborative research engineer with three years of experience and impressive data analysis and critical thinking skills. Seeking a position at a company that values motivated and innovative employees.
Experience
*Research Engineer, June 2020–Current Milton Group, Holden, CO*
Read also: What to do before going for an interview
Create a new measuring process, which resulted in a 15% increase in measurement precision
Conduct research on various subjects, such as thermal conductivity
Collaborate with other research engineers in publishing five journal articles
Implement new research technology
Develop 3-D models of engineering equipment
*Research Engineer Assistant, July 2019–May 2020 North State University, Huntington, CO*
Taught undergraduate students and led laboratory classes
Conducted experiments with faculty members in the STEM department
Supervised students and helped them develop class projects
Collaborated with the professors of the Intro to Research Engineering classes
Mentored students on project management within engineering
Education
Master's in mechanical engineering
North State University, May 2019
Skills
Data Mining | Machine Learning | Research | Data Analysis | Collaboration |Communication | Problem-solving
How to Write a Research Engineer Resume
Here are some pointers for creating an effective research engineer resume:
Examine and revise your resume.
Once you've completed your resume, make sure to read and revise it. This assists you in ensuring that your resume is error-free. Check for grammar, spelling, and punctuation errors when editing your resume. If you prefer, have a friend or family member review your resume and provide feedback.
Format your resume
Try formatting your resume to make it more readable. Use a professional font with a font size of 10 to 12 points, such as Times New Roman, Helvetica, or Arial. Make sure that your margins are 1 to 1.5 inches wide. To make the document easier to read, use even spacing and plenty of white space.
Make use of strong language.
Use strong language when writing your resume. Strong language, such as action verbs and adjectives, can help your resume stand out. When writing your professional summary, try using action verbs and adjectives to describe your job duties. Using strong language to describe yourself also makes you appear to be a strong candidate.
Sponsored Links