Best Curriculum Vitae (CV) Format Guide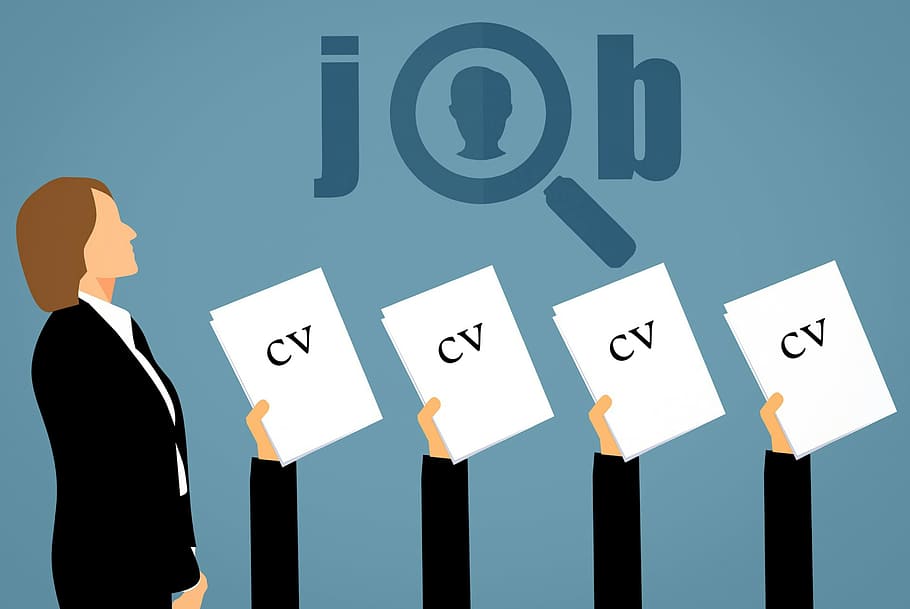 Best Curriculum Vitae (CV) Format Guide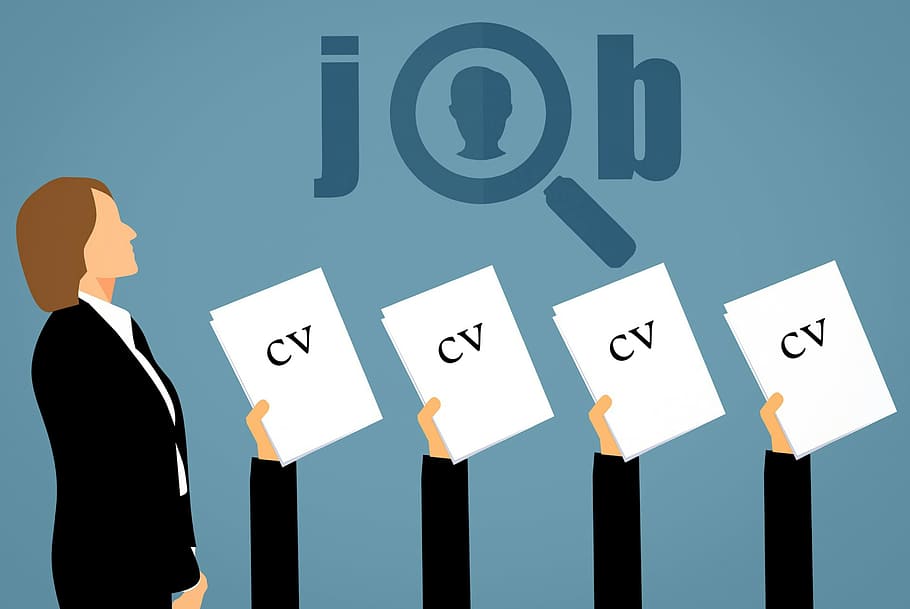 You may need to create a CV for your job search if you are pursuing opportunities in academia or looking for work outside of the United States. This document gives employers a detailed account of your professional and educational history so they can determine whether you're a good fit for a job.
Steps on how to write a Research Engineer Resume
Correct CV formatting is required to make your document clear, professional, and easy to read. There are three primary CV format options: chronological, functional, and combination. This article discusses how to write a compelling CV, as well as formatting tips and examples.
What exactly is a curriculum vitae?
A curriculum vitae (CV) is a detailed professional document that highlights a person's education, experience, and accomplishments. A CV may also include professional references, coursework, fieldwork, hobbies and interests related to your profession, and so on. You may also include a personal profile that lists your skills and positive attributes to give employers a more complete picture of your personality and accomplishments.
CV versus Resume
Employers in certain industries, such as academia, education, science, and research, may require a CV as part of your job application instead of a resume in the United States. A CV is typically longer than a resume and includes sections such as research and publications, presentations, professional associations, and other information. CVs are typically two or more pages long, whereas resumes are typically one page long.
Outside of the United States, the terms "CV" and "resume" are frequently used interchangeably, which means that your one-page resume is usually sufficient for a job application when the employer requests a CV.
What should a CV include?
The following sections should be included in your CV:
Include your full name, address, phone number, and email address in your contact information.

Academic history: List all of your education from high school to postdoctoral (if applicable). Include the title of your degree, the year you graduated, and the name of your school.

Professional experience: Include the organisation where you worked, your job title, dates of employment, and a summary of your experience and accomplishments.
Qualifications and skills: List a mix of hard and soft skills you've acquired over the course of your career.

Awards and honours: Include the name, year received, organisation that gave you the award, and any relevant details (such as how frequently it is presented) for each award.

Publications and presentations: Provide a full citation for publications, including your co-authors, date, summary, volume, page, and DOI number. Provide the title, date, and location of your presentation.

Professional organisations: Include the name of the organisation, its location or chapter, and the dates of active membership.
Grants and scholarships: Include the name of the grant or scholarship, the date it was awarded, and the institution that made it possible.

Licenses and certifications: Include the name of the licence or certificate, the date you received it, and the name of the institution that granted it.
How to write a CV
When it comes to formatting your CV, there are four more factors you'll need to consider:
Select the appropriate font type and size.
Your CV should be legible and simple to read. To improve readability, use a sans-serif font with a point size between 10 and 11 points. It should be clean and simple, with little detail or decoration.
Here are some examples of suitable fonts for your CV:
Arial
Avenir
Calibri
Helvetica
Proxima
Nova
Verdana
Lato
Roboto
Examine your margins
Keep your margins between.5 and 1 inch wide as a general rule. Margins that are too wide will leave too much white space, while margins that are too narrow will make the page appear cluttered and overfilled. Recruiters and hiring managers may find both distracting or off-putting.
Make good use of your available space.
CVs can become lengthy, especially if you've been in your industry for a long time and have a lot of experience. Consider the following techniques to ensure you're making good use of space and your CV is easy to read:
Organize with bulleted lists: Add small bullets to lists (such as your collection of skills or awards) to make them easier to consume.
Make section headers stand out from the rest of your CV content by making them bolder, larger, or underlined.
Bold keywords: In addition to section headers, consider bolding important words like your name and job titles to draw attention to them.
Remove irrelevant information: Make use of the limited space on your CV to highlight only the most relevant and impressive aspects of your background. If you have five or more years of professional experience, remove experience older than 15 years and dates from your education section.
four. proofread
Take the time to double-check your spelling, grammar, and syntax before sending your CV to potential employers. A clean, error-free CV makes it easier to read and demonstrates professionalism. Obtain the assistance of a trusted friend, family member, or colleague to review your resume. A fresh pair of eyes can often spot mistakes that you might have missed.
A well-written CV contains all of the most important information that employers require when considering you for job opportunities. You'll be one step closer to getting the job you want if your CV is comprehensive, properly formatted, and easy to read.
CV example
Ann Kowalski

Portland, OR I 503-555-0123 | [email protected]

Education
Masters of Communication, 2017
University of Denver

Experience
University of Georgia Center for Computational Chemistry
Research Assistant 2009–2011

• Conducted physical and chemical laboratory tests to assist research scientists in qualitative and quantitative analyses.
• Operated experimental pilots and assisted in developing new chemical engineering processes.
• Maintained all laboratory equipment to ensure a clean and safe work environment for students and faculty.

Skills
Project management
Curriculum planning
Fluent in English and Mandarin

Awards and Honors
Wolf Foundation
Wolf Prize in Medicine, 2018
Awarded to up to three individuals globally, each year, for achievements in medical science.

Publications and Presentations
Understanding Auditory Sensitivity Issues in Children with Autism
2016, World Autism Organization Conference

Professional Associations
American Society of Journalists and Authors, New York (2010–Present)

Grants and Scholarships
The Oglesby-Snyder Grant for Equity and Cultural Diversity, 2012
Association for Applied Sport Psychology

Licenses and Certifications
Certificate in Sociological Practice, 2004
Association for Applied and Clinical Sociology
CV Writing Guidelines
Here are some pointers for creating an extensive CV:
Select the appropriate format.
For a CV, all three common formats—chronological, functional, and combination—work, but combination is the most effective. This CV format is a hybrid of the chronological and functional formats, with enough room for information about your professional and educational history, as well as your skills and accomplishments. The elements you prioritise based on your experience, career goals, and what you believe is most relevant to the positions you're looking for.
Consider the following:
Contact information
Academic history (this can be moved below Professional experience if you are not in academia or a recent graduate).
Qualifications and abilities
Professional background
Presentations and publications
Honors and awards
Scholarships and grants
Certifications and licences
Professional organisations
Consider including a brief skills and accomplishments section before work experience to highlight the key skills that are relevant to that role. Then, in your professional experience section, use bullet points to reinforce these skills and provide examples of their application.This has two benefits: recruiters looking quickly at a combination CV will see the keywords they are looking for on the first page and the increase in the mention of keywords may rank your CV higher in an applicant tracking system (ATS) if the recruiter is using one to screen applications before reviewing CVs.
Tailor your CV for each application
Each section of your CV should be tailored to the position in order to pass an ATS and pique the recruiter's interest. Use the job description as a guide to determine the key skills that the company is looking for and that you possess. Instead of abbreviating, spell out requirements such as skills and certifications that you will include in your skills, professional experience, and education sections of your CV.
Make your CV ATS-friendly
Companies commonly use an applicant tracking system to quickly and efficiently identify qualified candidates. CVs that are designed with both the ATS and role-specific keywords rank higher than others. Even though your CV will most likely be scanned by ATS software, you can use this to your advantage if you know how to rank your CV higher:
Include ATS keywords. ATS keywords are specific words or phrases that employers identify as job requirements. Words that identify qualified candidates based on education, skills, experience, and the industry or position are examples of these.
Avoid using complicated formatting. Tables, columns, headers, and footers may appear to be excellent methods of organising complex information on a CV, but not all applicant tracking systems can correctly parse this information. When an ATS translates this type of formatting, the information within it can become scattered or lost, resulting in the loss of some of your most critical information.
Save your CV in the appropriate file format. While PDF may appear to be the best format for your CV to save formatting, not all ATSs can parse it correctly. Choose a.docx format to ensure that all of the information on your CV can be scanned correctly.