Students loan application requirements
Learn about Students loan application requirements and eligibility criteria.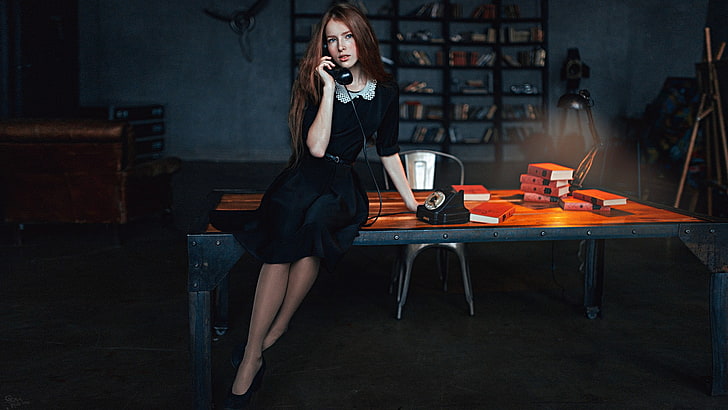 Introduction:
If you are a student who wants to pursue professional studies but your parents cannot afford it or you do not have the necessary funds, a student loan is the best option. A student loan allows you to continue your education without having to worry about money.
Student loans are classified into two types. These are some examples:
Student loans from the government
Student loans from private sources
Because the eligibility criteria for each of these types differ, you must fall into one of them to obtain a specific type of loan. So, if you want to know which category you belong to, READ ON.
Related posts: High school students Icebreakers
1 Eligibility Criteria for Federal Student Loans
The student must first complete the Free Application for Federal Student Aid (FAFSA). The borrower must then be enrolled for at least half-time. Borrowers must be US citizens, permanent residents, or eligible non-citizens. The following are additional requirements for obtaining a federal study loan:
The student must meet the citizenship requirements for Federal Parent PLUS loans.
The borrower's credit is not considered when determining eligibility for Federal Stafford loans.
A borrower of a Federal PLUS loan MUST have a good credit history.
Credit scores, debt-to-income ratios, minimum income thresholds, or employment history are not used to determine eligibility for federal education loans, but the borrower MUST NOT be a defaulter on a federal education loan.
A federal student loan borrower does have an age gap, so anyone can apply as long as they meet the eligibility requirements.
The financial requirements of the student influence eligibility for subsidised loans.
To apply for a federal loan, the student must be enrolled in an eligible programme as a regular student.
The student must meet the general eligibility requirements for federal student aid, such as registering for Selective Service for male students, having a high school diploma or GED (or a home-school equivalent that meets the state requirements), and maintaining reasonable academic progress (minimum 2.0 GPA/4.0 scale).
Federal student loans are not appropriate for borrowers after they graduate; for example, students cannot use this loan during a medical school residency or after law school.
2 Eligibility Criteria for Private Student Loans
The following conditions must be met in order to be eligible for private student loans:
The borrower must be creditworthy or have a cosigner who is. Private student loans with a creditworthy cosigner account for nearly 90% of undergraduate student loans and more than 75% of graduate student loans.
Creditworthiness is determined by credit scores, annual income, debt-to-income ratios, and work history.
The minimum (legal age) for a private student under the loan scheme may vary depending on the state of residence. In Indiana, Mississippi, and New York, majority students must be 21 years old. While it is 19 in Alabama and Nebraska, it is 18 in other states.
The borrower and cosigner must be citizens of the United States. All lenders require a creditworthy cosigner to be a US citizen or permanent resident of any state. Many lenders also require the student's permanent residence and US citizenship. Some lenders allow an international student to be nominated with a creditworthy US citizen or permanent resident as a cosigner.
Some lenders may also require the borrower to be enrolled at least half-time. While the others have special loan programmes for students pursuing continuing education,
Eligibility may also be determined by the academic major or participating school, degree, or student.
Private loans do not necessitate the completion of the FAFSA.
FAQs on Students loan application requirements
What are the requirements for obtaining a student loan?
Requirements for federal student loans
1 Prove your financial need.
2 You must be a U.S. citizen or an eligible noncitizen.
3 You must have a Social Security number.
4 Enroll in a degree or certificate programme that is eligible.
5 Maintain satisfactory academic progress.
6 Sign up for Selective Service.
7 Enroll in Federal Direct Loans at least half-time.
What are the eligibility requirements for an education loan in India?
Eligibility for Education Loans Graphical representation
Particulars
Eligibility\sNationality\sIndian
Minimum age- 18 years Maximum age: 35 years
Proven academic record Qualification
Pursuing a graduate or postgraduate degree or a postgraduate diploma.Students loan application requirements
In South Africa, who is eligible for a student loan?
To be eligible for the loan, you must be a South African citizen or permanent resident of South Africa and earn more than R3 000 per month. The loan could be in the form of: A parent with income documentation. A sponsor or guardian who can provide proof of income.Students loan application requirements
What are the three features of a student loan?
Loan Specifications:
The cost of borrowing money is expressed as an interest rate.
Loan period: The time it takes to pay off a loan completely.
Loan limits: The maximum amount of money that can be lent to a borrower.
Grace period: The period following loan disbursement during which the borrower is not required to make any payments on the loan.Students loan application requirements
2022 Best International Student Loans
Many international students do not have the option of having a cosigner in the United States, and borrowing in their home country may necessitate collateral. Two major lending institutions are filling this void by providing private student loans that do not require a cosigner. MPOWER Financing is the most widely available provider.
MPOWER private student loans are available to international undergraduate and graduate students who have graduated within the last two years or who are about to begin a one- or two-year programme at one of 350 approved schools in the United States or Canada.
Students make interest-only payments for the first six months of school and six months after graduation. Borrowers then make full repayments (interest and principal) until the loan is paid off. While there are no application or prepayment fees, there is a 5% origination fee on all loans.
Rates for MPOWER international student loans before discounts:2
Undergraduate fixed APR: 14.98%
APR for graduates: 13.63 percent
Repayment period: ten years
Amounts of loans: $2,001-$100,000
The availability of loans for undergraduate students, as well as access to free visa support letters, immigration resources, and scholarship opportunities, distinguishes MPOWER as the best student loan for borrowers without a cosigner.
Borrowers can also benefit from up to three interest rate reductions:
0.50 percent for signing up for autopay
0.50 percent after six consecutive on-time payments with autopay
Another 0.50 percent is deducted for providing proof of graduation and employment.
Read the entire review here: MPOWER Student Loan Financing
BEST FOR GRADUATE STUDENTS WHO DO NOT HAVE A COSIGNER
Finance Prodigy

The other company offering private student loans to international students without a cosigner is Prodigy Finance, but it is only available to students pursuing a graduate degree in business, science, technology, engineering, math, law and public policy, or healthcare.
Students have three repayment terms to choose from, and payments are automatically deferred while in school, but payments can be made at any time without penalty or fee. There are no application or prepayment fees, but each loan is subject to a 5% administration fee.
Details on Prodigy Finance's international student loan:3
Variable APRs begin at 6.25 percent.
Repayment terms range from seven to twenty years.
Loan amounts range from $15,000 to $50,000 at most American universities.
The simple interest rates offered by Prodigy make it appealing to eligible students—interest does not compound throughout the life of the loan, saving borrowers money. Prodigy also reports payments to the credit bureau Experian, which assists students in building credit in the United States.
Prodigy, on the other hand, employs a variable interest rate model comprised of a fixed margin rate plus a variable base rate. With Prodigy, the average annual percentage rate (APR) for student loans is 9.8 percent. 3
Prodigy Finance Student Loans: Full Review
MOST SUITABLE FOR GRADUATE STUDENTS WITH A LOAN
Citizens One provides loans to international students who have a creditworthy cosigner who is a United States citizen or permanent resident. There are no application, origination, or prepayment fees, and borrowers have four in-school repayment options and three terms to choose from.
4.47 percent -9.29 percent Graduate Fixed APR
Repayment terms are five, ten, or fifteen years.
Graduate loan amounts range from $1,000 to the total cost of attendance, or up to $350,000 in aggregate, depending on the degree.
Citizens One has some of the lowest interest rates on the market, particularly for graduate and professional loans. The lender also provides medical residency and bar study loans, making it a more cost-effective option for graduate students with a cosigner.
Borrowers can lower their rates by enrolling in autopay and receiving a 0.25 percent interest rate reduction if the student or cosigner has a Citizens Bank account or loan. Unfortunately, international students are unable to take advantage of other Citizens One features such as multi-year approval or cosigner release.
Citizens Bank Student Loans (full review)
THE LOWEST INTEREST RATES
International students with a cosigner who is a US citizen or permanent resident can apply for Ascent student loans. There are no application, origination, or prepayment fees, and you can choose from three in-school repayment options and six repayment terms, with fixed-rate loans lasting up to 15 years and variable-rate loans lasting up to 20 years.
0.98 percent -10.04 percent variable APR
3.22 percent -13.61 percent fixed APR
Repayment terms: five, seven, ten, twelve, or fifteen years
Loan amounts: $2,000 up to the total cost of attendance or a total aggregate of $200,000, whichever is less.
Co-signed loans are eligible for a 0.25 percent interest rate reduction for enrolling in autopay, and borrowers can receive a 1% cashback reward once they complete the degree programme that the loan was used to fund. Ascent also offers a free interactive financial literacy course that students must complete before their loan can be funded.
Unfortunately, international students are not eligible for some of Ascent's features, such as cosigner release, monthly scholarship drawings, and its referral programme.
Discover provides private student loans to international students who are enrolled in an eligible US college or university and have a creditworthy cosigner who is a US citizen or permanent resident. Loans are interest-free, and students have four in-school repayment options but only one term.
APR for Undergraduates: 1.79 percent -11.24 percent
Fixed Undergraduate APR: 4.49 percent -13.34 percent
Terms of repayment: 15 years
Loan amounts range from $1,000 to the total cost of attendance.
Deferred Action for Childhood Arrivals (DACA) recipients are unique in that they can apply for a Social Security number and live in the United States, but they are not eligible for federal financial aid. As a result, many people are already building credit but must rely on private student loans to pay for their education.
Discover is one of the few lenders that will approve students with or without an SSN for a multi-year loan. This allows students to avoid multiple hard credit inquiries, allowing them to continue building credit. Discover also provides a 1% cash bonus for good grades and a 0.25 percent interest rate reduction for enrolling in autopay.
Can International Students Borrow Money?
Non-U.S. citizens should first see if they are eligible for certain types of federal financial aid before applying for a private student loan. Certain individuals are classified as "eligible noncitizens" and may be eligible for federal student loans: 7
American citizens (including natives of American Samoa or Swains Island).
Permanent residents of the United States who possess a permanent resident card, resident alien card, or alien registration receipt card, also known as a green card.
Anyone who has a U.S. Citizen and Immigration Services (USCIS) Arrival-Departure Record (I-94) indicating that they are a refugee, asylum seeker, Cuban-Haitian entrant, conditional entrant (before April 1, 1980), or parolee.
Anyone with T nonimmigrant status (T-visa) or a parent with T-visa.
Anyone who is classified as a "battered immigrant-qualified alien."
If you do not fit into one of these categories, you can contact your country's embassy or consulate in the United States, or the appropriate government office in your home country, to see if they have any scholarship or aid opportunities.
You may also be eligible for financial aid from your state or college of choice. Only after you've exhausted all other options should you consider private student loans.
Where Can You Get a Student Loan Abroad?
Private student loans are available for international students from two types of lenders: banks and non-bank lending companies.
Bank student loans provide international students with the convenience of doing their banking and student loans in one location. Furthermore, banks such as Citizens offer 0.25 percent interest rate discounts to borrowers who bank with them. The disadvantage is that you must have a cosigner to be eligible.
Non-bank lenders provide greater flexibility to international students. MPOWER and Prodigy Finance evaluate your career path and income potential to determine whether you are eligible for a student loan without a cosigner or collateral. Because these businesses operate entirely online, their websites are typically very user-friendly.
Who Can Get an International Student Loan?
International students must meet the lender's eligibility requirements. In most cases, this entails attending an eligible school at least half-time and having a creditworthy cosigner.
Students with a Social Security number have more options than those without. Student loan companies such as College Ave and Earnest provide competitive rates and terms, but international borrowers must have a cosigner and an SSN.
A Recap of Our Top International Student Loans
There is no such thing as the best international student loan. The loan that is best for you will be determined by your programme of study, availability of a creditworthy cosigner, and residency or visa status.
MPower Financing: This option is good for students who do not have an eligible cosigner, but it is only available at 350 schools and has higher-than-average interest rates.
Prodigy Finance: For students enrolled in a STEM, healthcare, or public policy graduate programme at one of more than 600 eligible U.S. schools who do not have an eligible cosigner. Because there is no fixed-rate loan option, this loan may become expensive over time.
One of the citizens: Competitive fixed and variable interest rates, combined with a variety of professional degree loans, make this an attractive option for graduate students who have access to an eligible cosigner.
Ascent Student Loans: Competitive interest rates for international students with an eligible cosigner, but limited options for in-school repayments and terms.
Discover: One of the few student loan providers that offers multi-year approval to international students who meet the standard eligibility requirements. That's good news for DACA recipients who want to avoid making annual hard credit inquiries in order to improve their credit score.
How We Selected the Top International Student Loans
More than fifteen private student loan lenders of undergraduate student loans (as well as companies that refinance student loans) were narrowed down from national banks, credit unions, and lenders for this article. All available APR ranges for these loans, fees charged, repayment plans and hardship options offered, and the inclusion of additional features such as cosigner release, the availability of a parent loan, and the ability to refinance were used to evaluate each lender.Students loan application requirements
Student loans companies in usa
Types of graduate loans
Best student loans
Student loan requirements
Private student loan requirements
Federal student loan requirements
Students loan application requirements