Hewlett-Packard (HP) Internships for students 2023
Hewlett-Packard (HP) Internships for students 2023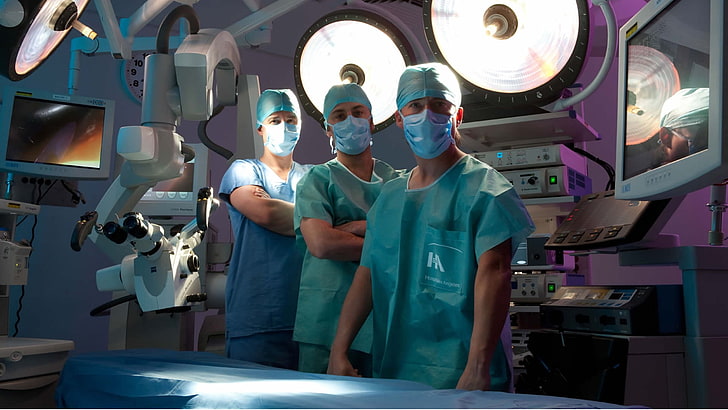 Introduction:
Hewlett-Packard HP Internships for students in various departments have been announced for 2023. Students in their final semester or year can participate in paid HP internships. HP, as everyone knows, is a technology company that operates in over 170 countries around the world.
What exactly is an HP internship?
An internship with HP is unlike any other training ground. You'll collaborate with a team of great listeners and motivators on projects that have real meaning today and results tomorrow. And your team isn't just the people in your office; it's thinkers from all over the world who collaborate to solve problems.
Also read: Dubai Government Jobs
How do I apply for an internship position?
3 Final Points to Consider Before Applying for an Internship
1 Make certain that your social media accounts are private. According to a CareerBuilder survey from 2018, 70% of employers look at a candidate's social networking sites.
2 Be aware of application deadlines. For summer internships, some deadlines are as early as November.
3 Check Your Applications Again.
What are the main reasons for choosing an internship at HPE?
Work-Life Balance
Salary and Benefits
Job Security and Progression
Administration.
Culture
What exactly is an internship for college students?
An internship is a professional learning opportunity that provides meaningful, practical work in a student's field of study or career interest. An internship allows a student to explore and develop their career while also learning new skills.
HP believes in fostering diversity and ensuring equality and inclusion for all members of its organisation. Internships at HP will provide students with practical industrial knowledge that will serve them well in the future.
IELTS is required for the HP internship? Not required
Most HP Internships do not require applicants to provide IELTS scores. However, they must be fluent in the language of the country in which they will be placed for an HP internship programme.
In this article, we will look at HP internships in the United States of America. These HP internships are open to students enrolled in American or international educational institutions.
HP Internship Program Financial Support
Winners of the HP internship programme can expect some or all of the following benefits:
Practical industrial experience
Stipend for internships
If necessary, interns can stay off-site during their internship.
Practical experience in task management
Professional skill enhancement
Opportunity for a career
A certificate of internship
List of HP Internship Opportunities

HP offers hundreds of internships in a variety of fields at various locations. Among the HP internships available in France, Mexico, Spain, the United States, Romania, and Bulgaria are:
Internship in Agile Project Management
Internship in 3D Metal Printing Engineering
Internship in Automation Communication
Channel Marketing Apprenticeship h/f
Internships in 5G Strategy for Always Connected PCs
Internships in Applications Software Engineering
Internship as an Automation Developer
Internships in 3D metals process control and data management
Chef de Produit Apprenti – PC Consumer
Channel of Apprenti-e-Business Development (H/F)
Internship in Bid Management
Internships in California
Junior Juriste Contrats Apprenti-e
Graduate Business Insights Analyst, and so on (Check the link at end of the article for more)
Details about HP Internships
1 HP Internships for Recent Grads or Seniors:
Internship locations include France, Mexico, Spain, the United States, India, Romania, and Bulgaria.
This year, a large number of internships in various areas of the HP organisation for various subject options are available for application in all HP office locations. These internship programmes have their own set of admission/eligibility requirements.
I recommend that recent graduates and final-year students visit the HP internships page at the end of this article to shortlist internship programmes and apply according to their instructions.
2 Internships at HP Business (Year-Round):
These HP internships are available in the following cities in the United States.
This is an internship in the HP E-commerce department's category management department. Interns will work with the product management team to drive the sales of HP products, accessories, and PCs. They will primarily be responsible for assisting in the development and successful implementation of business deliverables.
They will be expected to assist the team in meeting strategic growth targets set to improve sales and gain customer loyalty. They will be monitoring market trends, analysing portfolio gaps, and working cross-functionally to collaborate with all relevant departments of the company to meet its objectives.
Eligibility of the Candidate:
Applicants must be in their first year of an MBA programme.
They must hold a bachelor's degree in data science, statistics, or a related field.
They must be available to work either part-time or full-time during this year-long internship.
3 Internship in Supply Chain Operations Law
The Internship will be held at:
United States of America, Spring
United States of America, Vancouver, Washington
Criteria for Eligibility:
Candidates for this internship must perform analytical and business functions in the supply chain department in Spring, Texas, and Vancouver, Washington. Applicants for this internship should be:
Students enrolled in their first year of law school.
Having strong analytical abilities, as well as business skills.
Microsoft PowerPoint, Microsoft Excel, and TEAMs are all skills that you should have.
Knowing about Think Cell.
4 Postgraduate or Post-Doctoral Internships in Analytical Chemistry
The Internship will be held at:
This internship opportunity is available in San Diego, California, USA.
Criteria for Eligibility:
Because this is a post-doc internship, interns must have a Ph.D. in Analytical Chemistry or simply chemistry. Candidates must also have the following experience.
They should have prior academic laboratory or research experience. There is no prerequisite for industrial experience.
They should be familiar with organic chemistry, analytical chemistry, and polymer science. They should also have strong problem-solving and analytical abilities.
They should be familiar with analytical tools such as LC-MS (including LC-QQQ, LC-Orbitrap, and LC-ELSD) and MALDI-TOF.
They should be able to work with broad guidelines and be self-sufficient enough to work with minimal supervision.
They should be able to communicate effectively both verbally and in writing.
Job Objective:
Interns will work in San Diego Analytical Laboratories, where they will use a variety of analytical techniques and cutting-edge tools. Separation science (LC), MALDI-TOF, and Mass Spectrometry will be used by the Analytical Chemist Postdoctoral Researcher (MS). The intern will collaborate with product engineers, R&D, and chemists to solve problems using solid chemistry.
They will ensure that everything is done in accordance with the government's health and safety requirements, and they will collect and analyse data using various data analysis methods.
Few reviews on HP Internships
I learned how to programme.
INTERNSHIP IN CORE JAVA (FORMER EMPLOYEE) –
For effective learning, we worked as a group on group projects. I learned how to programme in Java core. The professor and mentors were extremely friendly and helpful with all of the problems.
Intern (Recent Hire) – Palo Alto, CA –
Disorganized and unprofessional. I've never heard so much profanity and yelling at work. My decision to leave is motivated by a lack of communication and information required to do my job. I'm new to HP and there are no mentors to help me figure things out. Since its separation from HPE, HP Inc has been experiencing growing pains. There is a significant distinction between a leader and a boss. I work for a boss who barks. No, not leads.
Internship in Consumer Accessories (Current Employee) – Palo Alto, CA –
My role on the OMEN accessories team was a dream come true for me as an avid gamer. Marketing and economics are my strong suits, and I was able to apply what I learned in those fields to the games and hardware that I am so passionate about every day. I consider myself extremely fortunate to have the opportunity to apply my degree and skills to something I genuinely enjoy right after graduating from college. A true dream job!
Module for Android wtraing
(Current Employee) INTERNSHIP/TRAINING – Noida, Uttar Pradesh
The overall experience was positive; regular tests were held, and I made new friends and learned a lot about the Android programming language.
The first few days were difficult, but the trainer was very cooperative and gave us extra time if we needed it. Pros it was the most enjoyable time to attend the class Cons no