Sponsored Links
FREE Education at Canadian Universities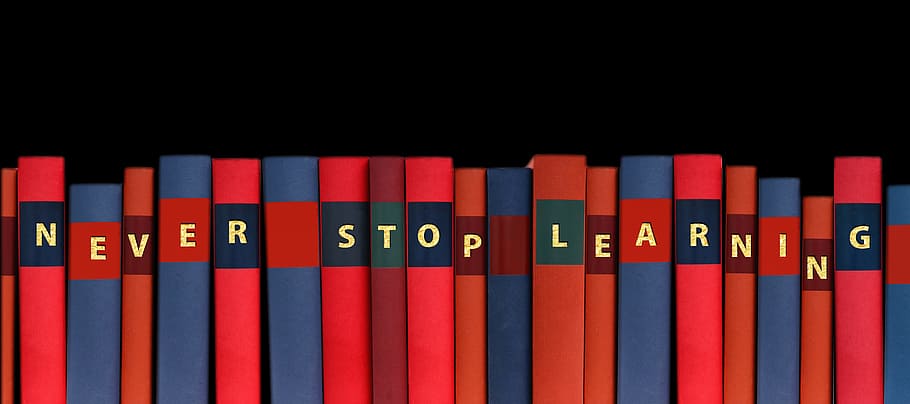 Introduction:
Canada is a dreamy and popular destination for many qualified international students seeking to complete their higher education at globally renowned prestigious institutions. Such reputable universities provide free or low-cost education, a wide range of degree programmes, funded scholarships, a plethora of valuable benefits, and financial and academic aid throughout the degree programme, as well as IELTS exemption.
Also Read: Students Loan application requirements
Furthermore, dozens of Canadian universities have zero to low application fees for international students in order to make their educational journey as smooth and comfortable as possible. Indeed, obtaining a degree from Canada guarantees a secure and bright future at a low cost.
Is it possible to study in Canada without having to pay any tuition?
There is a widespread misconception that a few Canadian universities offer free tuition and application fees. But this is not the case. Unless you have won a partially or fully funded Canadian scholarship programme or have been selected for the tuition waiver programme offered by the Canadian Government and Universities, studying in Canada without spending a penny is likely impossible.
Students frequently fail to recognise that Canadian Scholarships, whether partial or fully funded, can cover the entire financial burden of international students. For example, these scholarships will cover full tuition fees, housing, food, and study materials costs, health insurance or premiums, monthly stipends, relocation allowance, thesis and research grants with printing costs, scholarship rewards, free air tickets, and so on. As a result, the education cost of a degree programme in Canada is almost negligible.
Not only that, but Canada also allows students to find jobs while attending Canadian universities, allowing students to support themselves financially to some extent. Before making a final decision, you can learn more about obtaining a Canadian work permit with a Canadian study VISA.
List of Canadian Universities That Provide Education at No Cost
Here is a list of the top twenty Canadian universities that offer free education through generous scholarship programmes. Continue reading to learn more about the unknown details.
Also read: University of people Canada Scholarship
Lethbridge University
The University of Wilfrid Laurier
University of Alberta
Capilano College
University of Montreal
University of Thompson Rivers
University of York
University of MacEwan
University of Cape Breton
Waterloo University
University of the Fraser Valley
The University of Laval
The University of Athabasca
British Columbia University
University of Toronto
University of Guelph
King's College
University of Ottawa
University of McMaster
University of Dalhousie
Queens College
Sherbrooke University
Toronto University
Université de Montréal Université de Calgary
The following universities offer free education in Canada.
Most Canadian universities and colleges offer free tuition to international students. The following is a comprehensive list of all Canadian universities that provide free education to international students on fully-funded scholarships:
25. Lethbridge University:
The University of Lethbridge is well-known for waiving tuition fees for students who are in debt and unable to pay their tuition for degree programmes. As a result, these students can receive a free education with no additional fees. On the other hand, Lethbridge University's valuable Canadian scholarships help students complete their degrees by covering full tuition fees and providing scholarship rewards. (BOG) Admission Scholarships, Post-Diploma Awards, Indigenous Awards, and other scholarships are available at the University of Lethbridge.
24. Wilfrid Laurier University
If they apply for the tuition fee exemption, international undergrad students can study here for free. Such candidates will be issued an exemption certificate, allowing them to receive free education here for the Bachelor's degree programme. Meanwhile, graduate and postgraduate students can take advantage of Canadian scholarship opportunities to fund their higher education completely or partially.
President's Gold Scholarship, Laurier Scholars Awards, Pauline Spencer Award, Competitive Scholarships, and all other scholarships are available at Wilfrid Laurier University.
23. University of Alberta
Alberta University is one of the universities that offers free education to international students who are unable to study in Canada due to the financial crisis. If a student applies for funded scholarships at an Alberta university that offers sponsorship coverage, he will receive financial assistance such as fee waivers, application fee exemption, and so on.
Furthermore, interested applicants can apply for Regional Excellence Scholarships, Gold-Standard Scholarships, International Admission Scholarships, International Leadership Scholarships, and other scholarships.
Also read: Cheapest Nursing schools and Universities in Canada
22. Capilano University:
Unlike other universities, Capilano University provides a few courses for free to permanent Canadian residents and citizens. Meanwhile, students over the age of 65 will receive tuition-free education. Other qualified international students enrolled in undergraduate, postgraduate, diploma, or certificate programmes, on the other hand, can enjoy a stress-free educational experience through funded scholarship programmes.
Apply for scholarships such as the Beng Choo Tay Memorial Award, Beedie Luminaries Scholarships, BDO Canada LLP Scholarship, and others so that you can enjoy your studies without worrying about tuition, dorm fees, food and book costs, and so on.
21: McGill University
Do you intend to study for free in Canada? If so, enrol in a BS, MS, or Ph.D. programme at McGill University and apply for funded scholarships to receive sponsorship benefits until the degree is completed. There are numerous scholarship programmes available for international students, such as Entrance Scholarships, Renewable Scholarships, Music In-course Awards, and so on.
20. Thompson Rivers University
If you enrolled in an undergrad degree at Thompson Rivers University before the age of 27, you may be eligible for a tuition waiver through the Provincial Tuition Waiver programme. Staff employees and their families will also receive fee waivers for on-campus courses.
Another option for free education at Thompson Rivers University is to receive scholarship awards, which include full fee waivers as well as living and lodging expenses. International students can apply for a variety of scholarships, including the Ken Lepin Graduate Student Awards, the Youth-in-Care Returning Award, and the TRU President's Entrance Scholarship.
19. York University
York University in Canada has made a name for itself in the world for providing high-quality, low-cost education to qualified international students through valuable scholarship programmes. Funded Canadian scholarships include the York Automatic Entrance Scholarship, President's International Scholarship, Tentanda Via Award, Lassonde Entrance Scholarships, and others.
18. MacEwan University:
Due to funded scholarship programmes, MacEwan University does not charge tuition to international students. These scholarships not only waive tuition for all degree programmes, but also provide financial assistance for other mandatory academic expenses. Students can take advantage of this opportunity by applying for Dean's Scholarships, Provost's Scholarships, President's Scholarships, and so on.
17. Cape Breton University
Cape Breton University believes in removing all barriers that prevent passionate youth from pursuing post-secondary education in Canada. To that end, a tuition fee waiver programme has been established, which waives tuition and other mandatory fees for both international and domestic students.
Furthermore, their notable scholarships assist students in covering the maximum or entire cost of degree programmes. Fitzgerald Entrance Scholarship, Schwartz Scholarship, Chancellor's Scholarship, and many more are available to qualified candidates.
16. University of Waterloo
Students interested in pursuing undergrad or postgrad degree programmes at Waterloo University have a fantastic opportunity to reduce their financial burden and enjoy free education through the fully sponsored scholarships available at Waterloo University.
International students can apply for Provincial Government and Waterloo University scholarships such as Ontario Graduate Scholarships, International Master's Award of Excellence, Ontario Trillium Scholarship, Vanier Canada Graduate Scholarships, Trudeau Foundation Scholarships, and many others.
15 . Fraser Valley University :
If you are an older adult candidate, you can get two courses for free at Fraser Valley University in the Fall and Winter semesters. Tuition fee waiver programmes, on the other hand, provide free education to qualified international students. Aside from these benefits, candidates can receive full sponsorship funding for their chosen degree programme through the Mizue Tominaga Endowment Leadership Award, Endowment Scholarship, Engaged Student Annual Award, and so on.
14 . Laval University :
Laval University scholarship programmes provide free education to international students. If you have been awarded one of Laval University's funded scholarships, your education will be completely free for the remainder of your degree programme. As a result, apply for Actuarial Chair master's attraction scholarships, Florent Toureille doctoral attraction scholarships, and so on.
13. Athabasca University:
Athabasca University is another well-known university that offers affordable education to international students. Though it is not tuition-free, applicants can fully waive their tuition fees if they are awarded fully-funded Canadian scholarships to complete their degree programmes. In addition to fee waivers, candidates will be eligible for a variety of other sponsorship benefits.
If you want to earn a higher education degree from Athabasca University for free, apply for scholarships such as the Wellness Graduate Award, AAA Award, Albert and Pirkko Karvonen Environment Award, and others.
12. British Columbia University:
Through the University of British Columbia's deserving scholarship programmes, you can obtain a tuition-free education. By winning these scholarships, applicants will receive full tuition fee coverage as well as other commendable benefits such as the elimination of other expenses. International Major Entrance Scholarships, OIS Award, International Scholars Program, and other scholarships are available to students.
11. Ryerson University:
International students who want to study at Ryerson University must be prepared to receive tuition fee waivers if they cannot afford the tuition fees. Proper documentation is required for this purpose. In some cases, however, these international students can receive their education for free through funded scholarships that cover every academic step.
Check out Ryerson University's partially and fully funded scholarships for international students: Resiliency Award Scholarships, Academic Distinction Scholarships, and Navitas Scholarship.
10. Guelph University :
By winning funded scholarships, international students at Guelph University can become eligible for free education without spending a single dollar. These eligible international students, on the other hand, will receive financial aid to cover the majority of the educational expenses that occur during the degree programme, including tuition fee exemption under special circumstances.
Candidates can apply for scholarships such as the Agnes Yuen Leadership Scholarship, the Aino Menning Memorial Scholarship, the Barry Wheeler Scholarship, and others.
9. King's College:
It is good news for all Canadian students or candidates over the age of 65 who are enrolled in undergraduate programmes at King's University. Overseas students, on the other hand, can study here for free if they win a funded scholarship from King's University. Furthermore, financial aid, bursaries, and grants will cover all expenses.
Students can apply for the following Canadian scholarship programmes: general entrance scholarships, Acadia Broadcasting Scholarship, John Godfrey Traveling Scholarship, and so on.
8. University of Ottawa:
Candidates who study at Ottawa University will not only receive an education at a low to no cost, but they will also be exempt from paying tuition. This is a fantastic opportunity for international Francophone and Francophile students. On the other hand, it is regarded as the cheapest university in Canada, offering degree programmes through fully-funded scholarships.
Interested candidates can apply for programmes such as the University of Ottawa Admission Scholarship, Professional Training Scholarship, Student Mobility Scholarship, and others to get their degree fully funded.
7. McMaster University :
Certain conditions at McMaster University allow international students to receive an international fee waiver and reduce their education costs. If candidates do not meet the criteria, they should look into available funded Canadian scholarship programmes. Such scholarships have announced full tuition fee coverage as well as other valuable benefits to cover as much money as possible.
Scholarship programmes that are appropriate but valuable include In-Course Awards, Community Contribution Awards, Exchange Ambassador Awards, and others.
6. Dalhousie University :
The prestigious Dalhousie University comes next. It not only waives application fees for international students, but it also waives tuition fees, allowing many international students to study BS, MS, and Doctorate programmes for free. Candidates who are not selected for the tuition fee waiver programmes can also apply for Dalhousie University-funded Canadian scholarships, which cover health insurance, tuition fees, housing, living stipends, and other expenses.
So, don't delay in applying for any of these scholarships, such as Faculty of Agriculture Scholarships, First Nations and Indigenous Black Student Scholarships, Ivan Joseph Promise Scholarship, WeAreAllCS Entrance Scholarship, and so on.
5. Queen's University:
It's no surprise that Queens University is one of Canada's most well-known names when it comes to providing high-quality education at a reasonable price. Students with low-income status, on the other hand, can make their education completely free by obtaining tuition fee waivers from Queens University only after submitting authentic proof. Other international students, on the other hand, can avoid paying tuition and other fees by winning Queens University scholarships.
Queens University's beneficial and deserving scholarships include the Brickfield Exceptional Student Scholarship, International Office Undergraduate Scholarships, Foundation Scholarship Level 1 & 2, International Office Postgraduate Taught Scholarship, and others.
4. Sherbrooke University:
The most well-known Université De Sherbrooke is known for providing tuition-free education to students enrolled in research-based MS and PhD programmes. Undergraduate students, on the other hand, can apply for scholarship programmes that cover full tuition, public transportation, and free housing. So, without further ado, apply for their Excellence Scholarship, Admission Scholarships, UdeS Scholarships Program, and other programmes.
3. University of Toronto:
The University of Toronto offers free education to candidates who are eligible for their fully funded scholarships, which include admission scholarships, merit-based scholarships, the University of Toronto Scholars Program, In-Course & Graduating Awards, and so on.
On the other hand, these scholarships in Canada will provide scholars with full tuition fee waivers.
2. Calgary University :
Calgary University has announced that application fees will be waived for financially disadvantaged students. International students, on the other hand, can reduce their education costs by studying here under partially or fully funded scholarships available for undergrad, grad, or postgrad studies. Scholarship programmes funded by Calgary universities include the 14 Women's Memorial Award, the 25th Anniversary Scholarship, the A.D. (Denis) Hosford Scholarship, and others.
1.Université de Montréal:
Do you want to study for free at the Université de Montréal? If so, apply for one of their new fully-funded Canadian scholarship programmes, which provide tuition waivers and other academic benefits to international students. Applicants who are passionate about their studies can apply for the Master's Scholarship, the Banting Post-Doctoral Fellowship, Maternity Scholarships, and many other opportunities.
FAQs on
Is a tuition-free university available in Canada?
Mount Royal University (MRU):
Calgary, Alberta, Canada is the location of the university. It is known as one of Canada's tuition-free universities. It was established in 1910 following the execution of a charter by the Alberta provincial government.FREE Education at Canadian Universities
In Canada, where can I get a free education?
All students in the Canadian public school system receive free education. Students in high school must attend school until they are 16 or 18, depending on the province or territory.FREE Education at Canadian Universities
Which universities provide free education?
Free education in the Nordic countries
Nordic countries Denmark, Finland, Iceland, Norway, and Sweden all provide opportunities for free or low-cost education: In Norway, university education is free for all students, regardless of study level or nationality.FREE Education at Canadian Universities
Sponsored Links