Admissions
11 Best Esthetician Schools in New York
Sponsored Links
11 Best Esthetician Schools in New York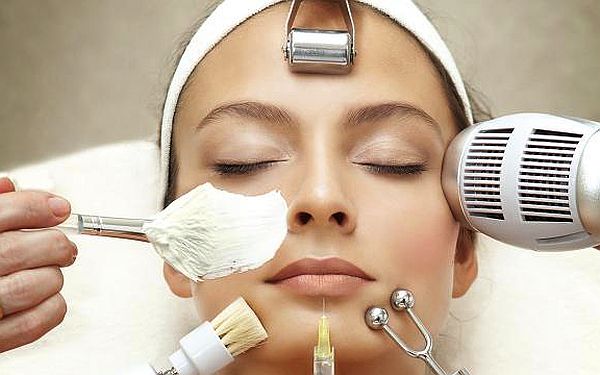 New York's esthetician programs

A practitioner specializing in skin care is an esthetician. You can search YouTube and find videos that will educate you. These tutorials might make you feel like a pro, but you should also be aware of the top esthetician schools in New York.
For certification and licensure as an esthetician, professional training certification is required.
Indeed, New York City is the greatest spot to discover an esthetician school. Choosing between the numerous Esthetician schools in New York can be difficult.
The Good News is that I have a solution. This post will discuss the best esthetician schools in New York City.
What is the salary of an esthetician?
According to indeed.com, the average hourly wage for an esthetician in the United States is $33.63.
What is the role of an Esthetician?
A licensed and trained esthetician can provide the following services:
Specific treatments for skin conditions
Personalized skincare regimen recommendations
Skin mapping Facials
Hair removal
Exfoliation
Skin peels
Additionally, they can get qualified to offer services such as eyelash extensions and microdermabrasion.
Where may an Esthetician be employed?
Estheticians work in various locations! This profession offers exceptional versatility and potential. Here are some areas in which an esthetician may work.
Spas
Salons
TV/Movie Sets and Editorial Sets for Hire
Med Spas Resorts on Cruise Ships
How To Become A Cosmetologist
Becoming an esthetician involves commitment, study, and a state licensure. You must obtain certification from an institution before beginning.
Let's investigate the top Esthetician programs in New York.
LLC Tribeca Barber and Beauty School
New York's Tribeca Barber and Beauty School is an esthetician school. It is notable for its unwavering dedication to excellence.
Excellence is not a child's play but the result of laborious effort. This is demonstrated not just by the school's 40 years of experience, but also by its 1000-hour cosmetology program.
Yes, the curriculum requires some work, but this demonstrates the school's commitment to student empowerment.
The thorough training covers every area of aesthetics and attractiveness. Students collaborate with professors throughout the duration of the program.
Students work with seasoned professionals and draw on their expertise. Students are also capable of providing service to actual clients.
The good news for working-class students is that the Tribeca program accommodates employment. Tribeca provides everything necessary for aspiring estheticians to learn their craft and succeed.
Empire Beauty Institution
Empire Beauty School has multiple sites throughout the state of New York.
The school's services are accessible from everywhere in the city.
Yes, Empire has deep roots in New York City. Still, it prepares its students for global feats. In addition to teaching trainees how to operate in salons, they also teach them other skills.
The emphasis of the esthetician curriculum at Empire is on facials and waxing.
The complexities of deep-cleansing and nourishing face procedures are taught to students. In classes on waxing, students learn how to remove undesirable hair.
The Lia Schorr Institution
At Lia Schorr, aspiring estheticians are taught by competent instructors. The teachers at the institution have accumulated years of experience.
They are well-versed in all facet of the industry, from the aesthetic ability required to care for the skin and apply makeup to business management.
Lia Schorr strives to provide estheticians with the best possible learning opportunities. The curriculum includes lectures, written assignments, and hands-on practice.
Yes, the curriculum is rigorous, but it guarantees that students will be able to become an esthetician in New York.
They enjoy showcasing their teachers and resources, letting students know how beneficial training at Lisa Schorr can be.
Nina MUA's The Makeup Academy of New York

Most esthetician schools in New York provide students with business and technical skills. This course differs from others in that it teaches critical skills such as consultation skills. Additionally, they instruct interpersonal relationship skills.
Communication skills are frequently undervalued. In addition to mastery of Esthetics and makeup, communication skills are required. In order to effectively communicate with clients and other individuals, we all require communication skills.
Students leave the program with knowledge of how to become an esthetician in New York with this method.
Chic Studios New York City – Makeup School
New York's Chic Studios NYC is a renowned esthetician school. They have continually exceeded the threshold for offering services of the highest quality over time. This is the product of years of dedication to excellence and experience in their institution.
They ensure that students achieve proficiency in the Esthetics art form. They are also at the forefront of beauty trends by influencing New York students on how to become an esthetician.
Students and alumni of chic Studios are eligible for permanent discounts on beauty items. These beauty tools are manufactured by companies including MAC Cosmetics, L'Oreal, NYX, and others.
Beauty Culture Academy
The objective of Beauty Culture is to locate and train trained beauticians; they have a 4.5 rating on www.yelp.com.
Beauty Culture equips the next generation of estheticians with innovative tools.
Beauty culture Academy utilizes a flexible study approach for pupils from working-class backgrounds. They administer an efficient evening class program.
Staten Island's Beauty Culture Academy offers a student salon. Students have the opportunity to apply their knowledge in real-world scenarios.
Brittany Beauty Institute
Brittany is one of the New York beauty schools that has been in operation since 1985. The institution provides extraordinary courses that exceed 600 hours.
Some courses in Brittany are two-year programs requiring training hours. The Esthetics discipline, the beauty industry, and how to become an esthetician in New York are covered in detail at Brittany Beauty Academy.
The institution is accredited by the Council on Occupational Education (COE). In addition, they are accredited by the National Accrediting Commission for Career Arts and Sciences (NACCAS)
New York Esthetics School
New York School of Esthetics is among the top esthetician schools in New York City.
Since 2009, they have provided instruction in numerous beauty business disciplines.
They aspire to present the children with an engaging curriculum that will enable them to be the best.
The New York School of Esthetics and Spa Thereupetics has twenty distinct courses. This distinguishes them from other aesthetics schools.
The National Accrediting Commission for Career Arts and Sciences has accredited them. Additionally, the NYC Department of Education recognizes them.
Art and Science Institute of Aveda
The mission of the Aveda Institute of Art and Science is to produce the industry's top estheticians. Professionals of the highest caliber instruct pupils with new curricula. They integrate professional tactics with retail and company development expertise.
To enroll in the Aveda Institute of Art and Sciences, you must have a strong scientific background. They provide classes on chemical peels, cosmetics application, skin care products, laser treatments, and other topics.
The Aveda Institute of Art provides cosmetics application and general skin care instruction. They offer both theoretical and practical instruction.
Included in the school's practical training courses are classes in skincare and cosmetics. A workshop on laser treatment and brow/lash tinting.
For admission to the Aveda Institute of art and science, a $100 application fee is required.
Conclusion
Esthetics is a wonderful art that requires dedication. You must take your enthusiasm to a higher level, beyond the creative gift or inearth gift. Choose one of the best esthetician schools in New York that we have recommended in this reading today.
FAQs
In New York, how long does it take to become an esthetician?
According to dos.ny.gov, it takes 600 hours to finish an approved course of study. To obtain an operation license in New York, you must pass both the written and practical exams.
How much does esthetician school in New York City cost?
This educational session can be completed between 1 week and 8 months. This varies according on qualification, with a mean of 3.8 months.
Can one become an esthetician in New York online?
Complete and submit a License Application for Esthetics
In addition to allowing you to examine and access your licensing information, online services also allow you to receive updates during the procedure. In New York State, you must be at least 17 years old to become licensed as an esthetician.
Sponsored Links