Commonwealth Masters-PhD Scholarships 2023-2024
Commonwealth Masters-PhD Scholarships 2023-2024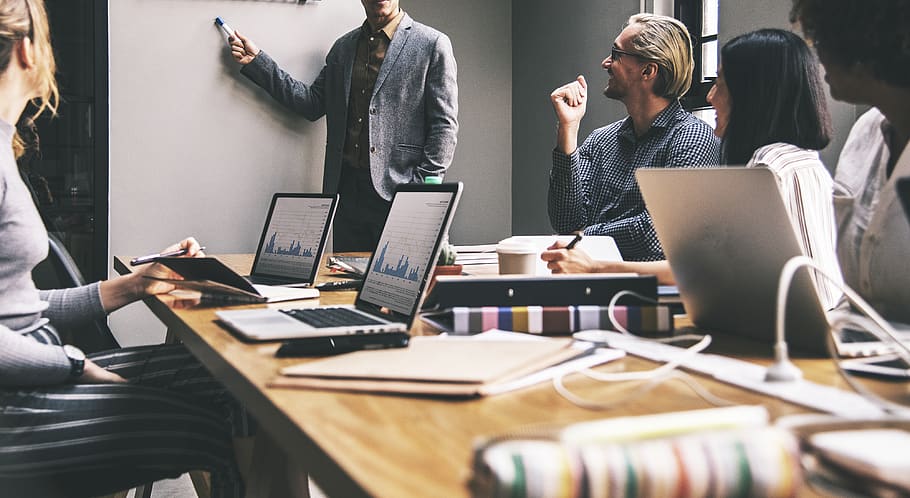 Deadline
August 31, 2022
Type
Full Funding
Location
The United Kingdom (UK)
Introduction
Commonwealth scholarships 2023-2024 for Master of Science (MS) and Doctor of Philosophy (PhD) degrees are a method of providing education and promoting researchers and academics. The Commonwealth Scholarship aims to enable exceptional students to enter the UK's top universities and become the next generation of game-changers. In addition, this strategy fosters sustainable growth for the nation's benefit.
Also read: Gardiner Scholarship programme
These scholarships are provided by the Foreign, Commonwealth, & Development Office (FCDO) to students who wish to pursue a master's or doctoral degree. This initiative primarily targets students with little financial resources.
The objective here is to assist Commonwealth nations in meeting their development needs by sponsoring academic work that makes a meaningful contribution. These scholarships would also enhance independent teaching and empirical potential, resulting in enhanced systemic capability in education and other sectors of the Commonwealth's economies. In addition, Commonwealth scholarships bring value to the United Kingdom's higher education and research by attracting talented overseas applicants and fostering teamwork.
Subject Areas for Commonwealth Postgraduate Scholarships
The CW scholarships provide funding for full-time Master's and Ph.D. programs in the United Kingdom for students from low- and middle-income countries.
The Commonwealth Scholarship is subdivided into six categories, from which you may select:
Science and technology for economic growth
Enhancing healthcare systems and competencies
promoting global welfare enhancing global peace, security, and governance
Enhancing resistance to stress and crisis reaction
Accessibility, inclusiveness, and possibility
Commonwealth Scholarship Program for Graduate Students

The CW scholarships give the selected individuals with the following benefits:
Fully subsidized tuition
The travel costs to and from the candidate's country of origin are paid.
If applicable, an allowance for clothing is also granted.
Monthly living stipends are determined by the yearly and regional property tax rates. This cost varies between £1,133 and $1,390.
Allowances for theses and dissertations are offered, if applicable.
There are also child allowances for candidates who are widowed, divorced, or single parents. The monthly coverage for such cases is allocated individually.
If the candidate discloses a disability, a thorough evaluation of the candidate's needs will be conducted. In addition, once eligible for additional financial assistance, coverage will be supplied as necessary.
Domestic travel costs
Fieldwork expenses
Family and spouse allowances are also offered according to the circumstances of the candidate.
Eligibility Requirements:
The objective of the CSC is to identify extraordinary individuals with the potential to make substantial contributions. These scholarships are devoted to equal access and anti-discrimination rules, and they accept applications from a diverse range of applicants. To be eligible to apply for Commonwealth scholarships, the following items must be checked off:
The candidate must be a national of a Commonwealth nation, a refugee, or a British Protected Person.
The candidate must be a resident of an eligible Commonwealth nation.
The candidate must be prepared to commence their studies by September 2022, the beginning of the UK academic year.
To be eligible for a scholarship for a Master's degree, a candidate must hold a bachelor's degree or a degree that is recognized as its equivalent. Candidate must possess a Master's degree by September 2022 in order to be eligible for the Ph.D.
In the event that the candidate chooses to pursue a second Master's degree, they will be required to provide an explanation for their decision.
The applicant must be unable to afford education in the United Kingdom.
The candidate has submitted a comprehensive application containing all requested materials.
The candidate is not eligible for admission to any other Master's or Ph.D. programs.

Which Nations Qualify for CW Scholarships?

Below are the approved nations for Commonwealth Master's and Ph.D. scholarships in 2023:
Rwanda
Dominica
African nation of South Africa
Samoa
Mauritius\sVanuatu
Namibia
Tanzania
Antigua and Barbuda
Cameroon
Bangladesh
Lesotho
Grenada
Zambia
Sierra Leone
This is the Gambia
Guyana
St Helena
Sri Lanka
Tuvalu
Nigeria
Tonga
Uganda
Pacific Islands
Fiji\sEswatini
Montserrat
Mozambique
Pakistan
Kenya
India
Nauru
The nation of Saint Vincent and the Grenadines.
Jamaica
Malawi
The nation of Papua-New Guinea
Kiribati
Maldives
Ghana
Belize St Lucia Botswana
Applying for CW Scholarships:
The Commonwealth scholarship application process is conducted entirely online and there are no application fees. The CSC does not accept direct applications for these scholarships; thus, applicants must first submit an application to one of the organizations listed below:
National Nominated Organizations – this is the most frequent application method for pupils.

Designated non-governmental and charitable organizations
Each qualifying authority is responsible for its own shortlisting, which may contain additional qualifying requirements.
Check with the nominating body for specific application instructions and restrictions, as well as their own eligibility requirements and application deadlines.
In addition to any other application needed by the nominating body, candidates must submit an online application through the CSC. The CSC will reject entries that are not submitted using the online application method.
Documents Required for CW Scholarship Application:
Candidates are expected to present the necessary documentation to ensure that their applications are comprehensive. The following is a summary of the required application materials for the Commonwealth Scholarship:
National Identification Card A valid passport with a clean scan
All educational transcripts

The transcripts must be translated into English.

Two references are required at minimum. The referee could upload references immediately through the internet site. References may come from former instructors or employers.
One or two supporting statements from the candidate's supervisors.
This only applies to Ph.D. candidates.
Importantly, supporting documentation presented through nominated organizations or third parties will not be accepted. The documentation listed above must be uploaded to the internet portal.
In addition, if needed documents are not uploaded by the specified deadlines, the candidate's application will be ruled ineligible.
FAQs on Commonwealth Scholarship for 2023?
When may I submit an application for the Commonwealth Scholarship for 2023?
In September 2022, applications for 2023/24 will be available. This application information is provided for informational purposes only and is accurate as of 1 November 2021.
When may I submit an application for the Commonwealth Scholarship for 2022-23?
Call for 2022-23 Commonwealth Scholarships – Fully Funded Applications The scholarship is available to citizens of Commonwealth nations until November 1, 2021.Commonwealth Masters-PhD Scholarships
Is a PhD required for Commonwealth Scholarship?
Commonwealth PhD Scholarships are awarded to candidates from the Commonwealth's least developed and vulnerable states for full-time doctoral study at a UK university. Contribute to the development requirements of Commonwealth nations by funding research with a developmental impact.Commonwealth Masters-PhD Scholarships
Is the Commonwealth Scholarship still available?
The application period for Commonwealth Doctoral and Master's Scholarships for the academic year 2022-23 is now concluded. Visit the website of the Commonwealth Scholarships Commission for additional information.Commonwealth Masters-PhD Scholarships