Scholarships
fully funded European Scholarships for the class of 2023
Sponsored Links
Apply for the fully funded European Scholarships for the class of 2023.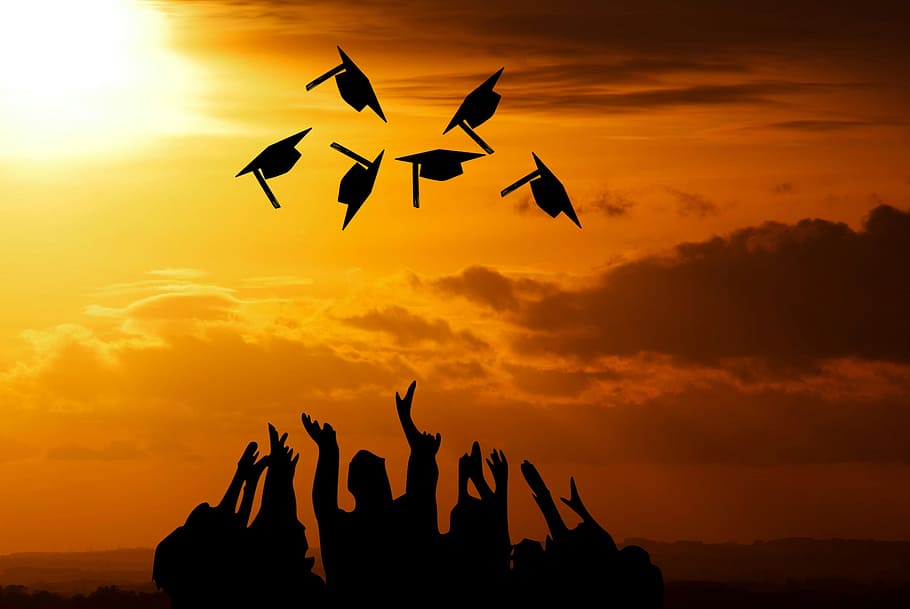 IELTS is not required to apply for European scholarships. The majority of European scholarships do not have application fees.
The application period for the fully-funded European Scholarships 2022-2023 academic session for undergrad and postgrad degrees is now open, as universities in European countries have begun to accept scholarship and admissions applications.
Europe has become one of the most popular study destinations for students, researchers, and scholars in recent years. There are numerous universities in Europe with high global rankings that provide high-quality education at a higher cost.
Most students struggle to gain admission to such European universities, but there are a number of financial aid programmes that support the education of talented students at such European universities. In this article, I will provide a list of highly paid scholarships available in European universities for students entering the academic year 2022-2023.
Europe Scholarships are fully funded in 2022.
Following is the verified and complete list of all the Scholarships in European countries for international students to study for free this year.
Also read: Massachusetts Institute of Technology MIT Admission
Chevening Scholarships are awarded by the UK government's global scholarship programme to outstanding scholars from Chevening-eligible countries around the world. Awards are typically for a one-year Master's degree. Many Chevening Scholarships include a fixed living allowance (for one person), tuition fees, an economy class return flight to the UK, and additional funds to cover necessary expenses.
The German Academic Exchange Service (DAAD) provides scholarships for various postgraduate courses at German universities that are particularly relevant to developing countries. This is an international scholarship for students and professionals from Africa, Central America, South America, the Pacific Islands, Asia, Eastern Europe, Central Europe, and other developing countries. The DAAD scholarship provides full and partial scholarships to selected programmes.
The Danish Ministry of Education offers yearly awards to non-EEA and non-EEU international students to assist them in pursuing any higher education programme at specific Danish universities. The scholarship may be awarded as full or partial tuition fee waivers and/or grants to help with living expenses.
The Ministry of Foreign Affairs established the Eiffel scholarship programme as a key tool for higher education institutions in France to bring together outstanding students from around the world to pursue any master's or Ph.D. degree. Eiffel scholarship recipients receive a monthly stipend as well as reimbursement for expenses such as return flights, health insurance, and cultural activities. It does not, however, cover tuition fees.
The Holland Scholarship is intended for international students from outside the European Economic Area (EEA) who wish to pursue a Bachelor's or Master's degree at one of the participating universities in Holland. The scholarship is worth € 5,000 and will be awarded to students during their first year of study.
Also read: Best Educational Podcasts
The Italian government offers scholarships to both Italian students studying abroad and foreign students studying in Italy. Scholarships are available for university degree courses, art and music courses, advanced vocational training, master's degree courses, and doctorate courses, among other things. Only three, six, or nine-month scholarships are available.
The Swedish Institute provides scholarships in Sweden to outstanding international students from developing countries who wish to study at Swedish universities. Scholarships are available for studies in Sweden and are primarily at the master's level. The scholarship covers tuition, living expenses, insurance, and a portion of travel expenses.
The Swiss Government Excellence Scholarships allow students from more than 180 countries to pursue a Ph.D. or post-doctoral programme at any authorised research institute in Switzerland. This scholarship includes a monthly allowance, tuition fees, a lodging allowance, health insurance, and other benefits.
VLIR-UOS provides scholarships to international students from more than 54 developing countries around the world, including Asia, Latin America, and Africa, who want to apply to universities in Belgium for any development-related Master's programme or training course taught in English. Tuition, allowance, housing, travel, and other program-related expenses are all covered by the scholarships.
The Amsterdam Excellence Scholarships (AES) are awarded to exceptional students pursuing any Master's degree taught at the University of Amsterdam. This scholarship is especially available to students who do not reside in the European Union. This is a €25,000 full scholarship that covers tuition and living expenses.
Internationally, the University of Bologna provides educational awards to deserving students. This scholarship is available to students who wish to pursue a Bachelor's, Master's, or Single Cycle Degree Program at the University of Bologna. The scholarship is available for one year and is worth approximately €11,059.
The Developing Solutions Scholarships are international awards given to students from India or Africa, as well as students from Commonwealth developing countries, who wish to pursue a Master's degree at the University of Nottingham.
also read: Best Dental school in the World
Students must show a strong desire to affect positive change in their home country's development. Every year, 105 scholarships are awarded, with 75 scholarships covering half of the tuition fee and 30 scholarships covering the entire tuition fee.
Scholarships from the Erik Bleumink Fund are available for any one-year or two-year Master's degree programme at the University of Groningen. Erik Bleumink's scholarship covers tuition as well as international travel, books, subsistence, and health insurance.
ETH Zurich offers two scholarship programmes to bright students who want to pursue a Master's degree at ETH: the Master Scholarship Program (MSP) and the Excellence Scholarship & Opportunity Program (ESOP). The Excellence Scholarship covers living and study expenses (CHF 11,000 per semester), as well as a tuition fee waiver.
The Master Scholarship Program includes a tuition fee waiver as well as a partial stipend for study and living expenses (CHF 6,000 per semester).
Gates Cambridge Scholarships are available to exceptional students living anywhere outside the United Kingdom who wish to pursue a Ph.D. in any course offered by the University of Cambridge. The scholarship covers the entire cost of attending the University of Cambridge, including the University Composition Fee and College fees, one economy single airfare at the start and end of the course, a single student's maintenance allowance, and inbound visa costs.
The Leiden University Excellence Scholarship Program (LExS) is designed for outstanding Non-EU/EEA students pursuing a master's degree at Leiden University. Scholarships are structured as follows: €10,000 of the tuition fee, €15,000 of the tuition fee, or the total tuition fee minus the home fee.
The Lund University Global Scholarship programme provides funding to high achievers from countries other than the European Union or Switzerland who wish to pursue an undergraduate or graduate degree at Lund University. Awards may cover up to 25%, 50%, 75%, or 100% of the total tuition fee.
The Netherlands Radboud Scholarship provides funding to outstanding students from non-EEA countries who wish to pursue a Master's degree at Radboud Nijmegan University in English. The Radboud scholarship from the Netherlands pays for a portion of your tuition. This Netherlands Scholarship (Radboud Scholarship) also covers the cost of a Study VISA, health insurance, liability insurance, and a Netherlands student residence permit.
Non-UK and international students who wish to pursue a full-time undergraduate or Ph.D. programme at Sheffield Hallam University are eligible for Transform Together scholarships. For postgraduate courses and each year of an undergraduate course, a fee waiver of half (50%) is available.
The University of Lausanne in Switzerland offers UNIL Master's Grants to students who want to pursue a graduate-level degree at the University of Lausanne. This is an international scholarship with a monthly grant of CHF 1,600 for the duration of the programme.
The UM Scholarship Fund awards the University of Maastricht High Potential Scholarships with the goal of motivating and encouraging talented students from outside the EEA to pursue a master's programme at UM. The scholarships cover living expenses, tuition, visa fees, and health insurance.
University Twente Scholarships (UTS) provide financial assistance to outstanding students from the EEA and EU, as well as non-EEA and non-EU countries, who wish to pursue a Master's degree at the University of Twente. The annual scholarship amount ranges from € 6,000 to € 25,000.
Sponsored Links