Sponsored Links
Schwarzman Scholars Scholarships 2023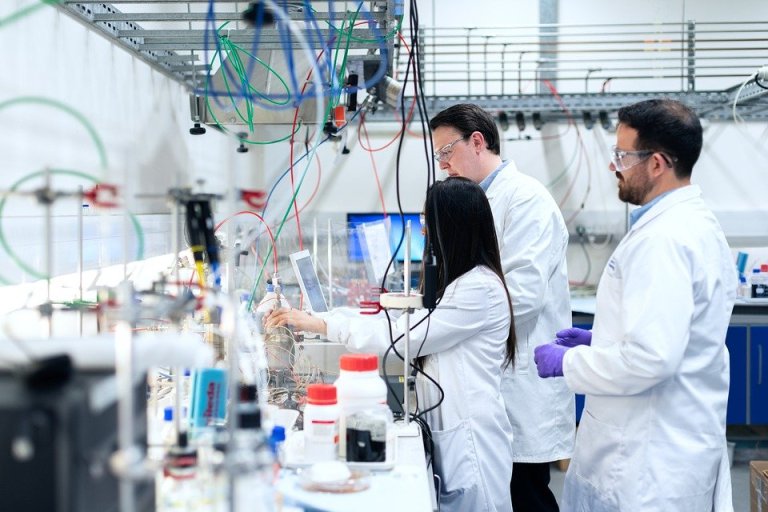 Introduction
The class of 2023 is accepting applications for fully-funded Schwarzman Scholars Scholarships from U.S., Chinese, and international students. English language fluency is required for application to the Schwarzman Scholarships program. To apply for the Schwarzman Scholars Scholarship, an applicant must submit a Scholarship CV, two Scholarship essays, academic records, a video introduction, a certificate of English language competency, and three letters of recommendation.
Stephen A. Schwarzman, an American financier, launched the Schwarzman Scholarship program in June 2016. This program offers a one-year Master's degree in Global Affairs and Leadership at Tsinghua University in Beijing, China. It awards about 200 postgraduate fellowships to international students.
It is believed that Schwarzman scholars will serve as a bridge between China and the rest of the world.
China's Schwarzman Scholars Program is an entirely financed scholarship. This Chinese scholarship program is receiving applications from all across the world. The selection criteria for Schwarzman scholars are academic brilliance and leadership qualities.
Advantages of the Schwarzman Scholars Program
The Schwarzman Scholarship is a highly useful scholarship program for international students of exceptional ability. It pays nearly all student expenses during their study. Some significant advantages of the Schwarzman scholarship include:
It covers the students' tuition fees.
It also pays the University's course expenses.
It provides students with housing during the course.
It covers all course-related travel expenditures to and from China.
It also covers the costs of an in-country research trip.
It provides the necessary course materials and textbooks to all students.
It also supplies students with Health Insurance.
Each student receives a Personal Stipend of $4,000 each year.
Criteria for Eligibility in the Schwarzman Scholars Program

Here are the eligibility requirements for candidates applying for the Schwartzman Scholarship.
Qualities of Effective Leadership
Superior intellectual ability
Academic Ability Exemplary Personality
Open Mindedness
Entrepreneurial Spirit
Who is Eligible to Apply for the Schwarzman Scholars Program?
To be eligible for the Schwarzman Scholarship Program, a candidate must fulfill certain prerequisites. These specifications are listed here.
Related posts: Gardiner's Scholarship programme
At the time of registration, applicants must be between the ages of 18 and 29. (For the current election cycle, till August 1st, 2022)
Language Requirement in English
All of the courses will be taught in English, thus students must be proficient in the English language.
If candidates' native language is not English, they must provide an English language competency test score along with their application.
Acceptable English Language tests include:
TOEFL test with a minimum score of 600 is necessary.
An Internet-based TOEFL exam with a minimum score of 100 is necessary.
IELTS test with a minimum score of 7 is necessary.
Undergraduate Degree Requirements
Before August 1, 2022, the applicant must have earned his undergraduate degree or be on track to do so.
The Schwarzman Scholarship program accepts applications from students pursuing a bachelor's degree in any discipline.
Process for applying to the Schwarzman Scholars Program
The applicant must submit an online application via the Schwarzman Scholarship Program's official website.
The applicants must submit all essential program materials electronically.
Candidates are not required to finish the application in a single session.
There are choices to save and proceed with your information. Before applying, select the option to continue writing about your work and complete the application.
Do not input any information that is not requested. Only submit the materials specified above.
The review committee will not receive any further materials, including writing samples, portfolios, or supplementary letters of recommendation.
A council of global corporate, government, and academic leaders will evaluate all applications.
In late October or early November, select candidates will be called to an interview with an international committee of leaders.
They will choose applicants for the 2022 Schwarzman scholarship program.
Documents Required for Schwarzman Scholarship Application Resume: The most recent version of your resume or CV is limited to two pages.
Also read:Best Universities in Sierra Leone
A leadership essay of around 750 words and a purpose statement essay of approximately 500 words are also required.
Transcripts & Academic Records: Scan and upload official transcripts for each degree from a postsecondary institution.
Three Letters of Recommendation are necessary from recommenders who are familiar with your attributes, personal character, and intellectual ability, as well as who have worked with you.
One-minute video introduction: A one-minute video introduction of yourself in your own voice and style is necessary.
The application deadline for the 2023 Schwarzman Scholarship is September 20, 2022.
The Schwarzman Scholarship Program deadline is September 20, 2022.

Candidates must complete and submit their applications prior to the deadline.
The course will begin in August 2023, and the selection process will begin in November 2022.Schwarzman Scholars Scholarships
FAQs Schwarzman Scholars Scholarships
How difficult is it to obtain a Schwarzman Scholarship?
From more than 3,000 candidates, 111 Schwarzman Scholars were chosen, making the program one of the most selective in the world with an acceptance rate of 3.7%.
What is the value of the Schwarzman Scholarship?
A $4000 allowance for personal costs.
The 2022 Schwarzman Scholars Program Tsinghua University…Schwarzman Scholars Scholarships
www.chinesescholarshipcouncil.com
What is covered by the Schwarzman Scholarship?
The exceptional students chosen as Schwarzman Scholars will receive a full scholarship covering tuition and fees, room and board, travel to and from Beijing at the beginning and end of the academic year, an in-country study tour, required course books and supplies, health insurance, and a… 19 Apr 2022.Schwarzman Scholars Scholarships
How discerning is the Schwarzman Scholars program?
The first class of Schwarzman Scholars consists of 111 students chosen from more than 3,000 candidates; the program's acceptance rate of 3.7% makes it one of the most exclusive in the world.Schwarzman Scholars Scholarships
Sponsored Links