Admissions
Scholarships from the British Council in August 2023
Sponsored Links
Scholarships from the British Council in August 2023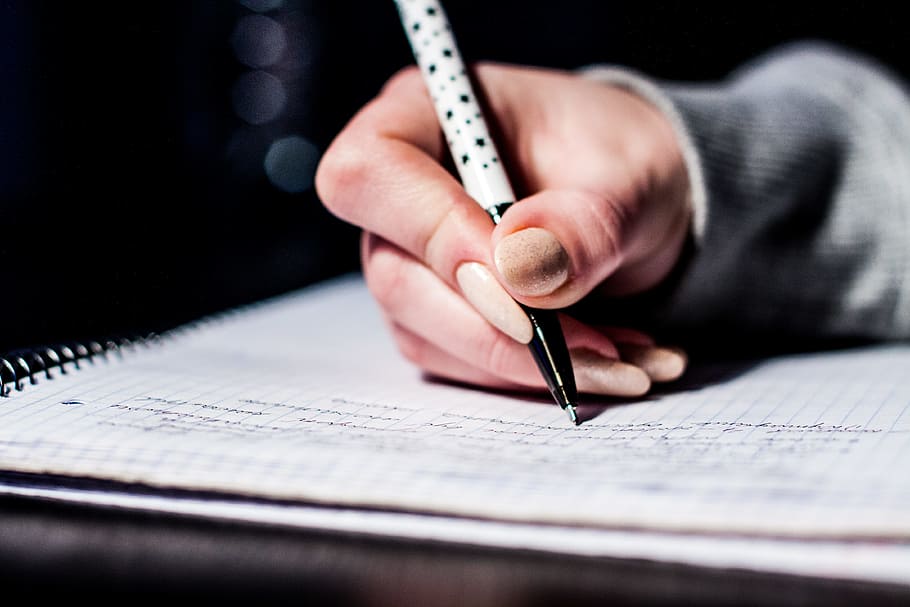 Introduction:
The most prestigious Great Scholarship, which is financed by the British Council and the UK Britain Campaign, is available to students from eighteen nations. Candidates enrolled in postgraduate degree programs are eligible to receive this award of £10,000 to cover one year of tuition.
On the other hand, selected candidates will also have the opportunity to attend the first-semester welcome event and the second-semester networking event.
Also read: Top universities in Australia Darwin
List of Scholarships from the British Council in August 2023
Scotland's institutions and government have collaborated to encourage education for all through the generous Scotland Saltire scholarship program. Students from the EU and EEA are eligible for this award, which opens the door to an innovative academic and learning environment. Each year, fifty British scholarships ranging from £4,000 to £8,000 are offered to eligible students.
In addition, students pursuing a Master's degree in Science, Technology, Healthcare & Medicine, or Renewable energy are eligible for this British financing program.
Offering Chevening Scholarships to students enrolled in Graduate Courses is a noteworthy effort on the part of the British government and FCO. Students who have the capacity to flourish in the fields of Religion, Politics, Technology, Business, and the Media, among others, should apply, since they have a high likelihood of being chosen. The candidate must possess a Bachelor's degree and two years of work experience in order to qualify.
Commonwealth is a fully-funded scholarship program that aims to assist students from low or below-average countries. With such a golden opportunity, about 800 students will be able to make significant improvements to their lives and homelands. If you believe you are a viable candidate but are unable to finance your study in the United Kingdom, this is your opportunity.
Also read: What is the number one University in Canada
Apply for the Commonwealth Scholarship while pursuing a postgraduate degree, and you will get funding for your tuition fees and other required expenses, such as airfare, health insurance, and meal costs. To earn this award, applicants must satisfy the necessary requirements.
The famous Rhodes Scholarship is an initiative of the British Council to help exceptional individuals from throughout the globe pursue postgraduate studies in the United Kingdom. Students who earn this scholarship will get reimbursement for their application fees, round-trip economy tickets, health insurance, and other benefits. In the meanwhile, this British scholarship is good for two years.
Through the British Council Scholarship Program for women in STEM, all young, ardent, and enthusiastic women have the opportunity to develop their future and finance their study. Applicants must be citizens of Southeast Asia, South Asia, Turkey, the Ukraine, or Egypt.
It is a British scholarship for women in their second year of a Master's degree program in Science, Technology, Engineering, or Mathematics. Winners will get funding for academic, health, and living expenses.
Young Cell Scheme Award Grants:
The Young Cell Scholarship Scheme has been introduced by the British Council, Ministry of European Integration, and European Union headquarters in Kosovo. The selected individuals will spend one year in the Master's degree program at Trinity College Dublin.
In the meanwhile, recipients will receive grants to cover application and tuition costs. In contrast, fees associated with IELTS exam preparation, health insurance, flights, etc. will also be covered by the Young Generation scheme.
University of Sussex Scholarships:
Sussex is the top-ranked British university in the United Kingdom and offers 500 partially-funded scholarships to Undergraduate, Graduate, and Postgraduate students with the backing of the British Council. IELTS is not required because alternative language tests such as DET and TOEFL are accepted.
A high acceptance rate of 83 percent makes gaining admission to Sussex University very straightforward.
In addition to submitting an application for admission, applicants at Sussex are required to pay a fee of GBP 18 as part of the application process. To be eligible for Sussex University's scholarships, applicants must meet academic and financial requirements. However, scholarship recipients will receive 5,000 GBP for Bachelor's studies and 3,000 GBP for Master's studies.
Notable scholarships provided by Sussex University include the Sussex Bangladesh Scholarships, Chancellor Scholarships, and Sussex Undergraduate Scholarships, among others.
Also read; Cambridge University Acceptance rate
Cambridge University, one of the most prestigious institutions in the United Kingdom, offers the Gates Cambridge Scholarship to international students. All applicants who wish to pursue postgraduate courses at this institution must deposit the £75 application fee.
The application fee does not guarantee admission, as the university's acceptance rate is extremely low, at 21 percent. In contrast, the Gates Cambridge Scholarship Entry Criteria permits the submission of test scores other than IELTS, such as DET, TOEFL iBT, CAE, and CPE, among others.
In the meanwhile, it will cover visa, health, travel, and immigration charges. In addition, candidates will earn between £500 and £2,000 to attend conferences, courses, and seminars. Cambridge University offers numerous prestigious scholarships, including the Cambridge Master's Studentship, Cambridge Trust Scholarship, Cambridge International Scholarship, etc.
Graduate and postgraduate students from all across the globe can apply for Clarendon scholarships. These awards are exceedingly competitive, and students will be chosen solely on the basis of their academic performance and reputation. In contrast, there are no restrictions regarding nationality, and the winners will receive reimbursement for tuition and living expenses.
Additionally, the British Council has announced funding and scholarships for Ph.D. Scholars and Researchers. Candidates can use the Euraxxes scholarship to pay their research, theses, and dissertations. On the other hand, it provides employment prospects in the United Kingdom and abroad. Referring to the eligibility requirements, local and international Ph.D. holders and skilled and experienced Researchers are welcome to apply for the Euraxxes scholarship without having to pay an application fee.
Welcome Government of the United Kingdom Scholarships:
This scholarship is open to candidates from low-income countries who are enrolled in a Master's program or receiving training at the Master's level. The Welcome UK government scholarship is a new fully-funded fellowship designed to assist such eligible individuals by awarding £120,000 to cover academic expenses, tuition fees, and other necessities.
Charles Wallace Trust Academic Awards:
The council of the British Isles and the Charles Wallace Trust provide doctoral and fellowship students with supported fellowships. This scholarship is unusual because it does not require IELTS test scores. The period of the scholarship for the Doctoral program is one year, whilst the Fellowship ranges from three months to three years. The Charles Wallace Trust Scholarship covers expenses such as visa fees, airfare, etc.
Marshall Field Scholarships:
The Marshall Field Scholarship is one method for strengthening the relationship between the United Kingdom and the United States. By employing such scholarships, young Americans in the United Kingdom can complete graduate studies in a variety of subjects without incurring the fees of travel, thesis, tuition, or books. However, the period of the scholarship ranges between 1 and 2 years.
The Newton Fund Ph.D. scholarship is a new initiative established for Ph.D. students from the 18 nations with whom it is partnered. It aids students in undertaking research and innovating by providing a variety of fully or partially financed Ph.D. scholarships and other financial perks.
Grants from the Royal Society
UK nationals participating in innovative and creative research and Ph.D. programs are eligible to apply for a Royal Society award. The award of £20,000 per year will not only assist these students with their research and other activities, but will also pay their travel and equipment costs.
IELTS British Council Scholarships:
Indeed, this is a relatively uncommon name. The British Council IELTS Scholarship is a new scholarship initiative for Indian students. It strives to assist individuals at every educational level who wish to pursue undergraduate, graduate, and postgraduate courses in the United Kingdom. The British council has also revealed the perks of this scholarship program, such as covering the recipients' tuition costs.
Global Wales Award for International Students:
Students from abroad who wish to continue a higher education in Wales are now eligible for the Global Wales Scholarship, which provides a variety of financial aid and extraordinary bursaries. The Global Wales Fund provides five distinct types of scholarships. For example;
Master's students are eligible for the Global Wales Postgraduate Scholarship.
Bachelor students are eligible for the Gilman-Global Wales Awards.
Welsh Chevening Scholarships = Postgraduate studies
Global Wales British Council India Scholarships = for Indian Postgraduate students
Global Wales Fulbright Awards = for American master's students.
* British Council Scholarships in China:
The British Council China Scholarship is open to recent UK college graduates who are at least 18 years old and wish to study in China. However, the applicant must have earned a bachelor's degree from one of China's prestigious colleges.
University of Edinburgh Scholarships:
It is one of the most prestigious universities in the United Kingdom, with a 46 percent acceptance rate. However, there is no application fee to apply for admission. In the meanwhile, IELTS and TOEFL exam scores satisfy language competency criteria.
The University of Edinburgh has launched an online Master's degree scholarship. The Edinburgh University Scholarship Programs are open to students of any nationality. This university offers a plethora of scholarships, such as Merit-Based Scholarships, the Edinburgh Global Undergraduate Scholarship, and the Robertsons International Scholarships.
The University of Birmingham has established a number of scholarships, including Global Master's grants for students from specific nations. Every year, approximately thirty students are awarded this scholarship, which comes with a £10,000 stipend and a part-time position at one of the UK's premier corporations.
A 74 percent acceptance rate makes gaining admission to Birmingham University less difficult. However, the University of Birmingham levies an application fee of 50 GBP for admission to both undergraduate and graduate programs. But there are no application fees and IELTS is no longer required for postgraduate programs.
Other scholarships of note granted by Birmingham University include BP Scholarships, Commonwealth Scholarships, and others.
University of Bristol Think Big Scholarships:
Bristol University and the British Council have introduced the Bristol University Think Big Scholarship for undergraduate and graduate students. Bristol University offers numerous generously endowed scholarship programs that accept applications in two rounds; recipients earn £5,000 or £10,000 in addition to other laudable perks.
At Bristol University, the IELTS requirement is not necessary, however there is a £60 application fee. With a 68 percent acceptance rate, Bristol University is moderately competitive for admission.
Bristol University, a famous university, offers numerous different scholarships, like Global Economics Scholarships, Beacon Scholarships, etc.
Oxford University Scholarships
The British Council offers the Reach Oxford Scholarship opportunity to students pursuing an undergraduate degree in Science, Engineering, Architecture, etc. All nationalities are eligible to apply for this award. The term of this British fellowship is between three and four years, depending on academic performance and chosen course.
However, this award is primarily renowned for supporting educational and living expenses.
Sponsored Links