Sponsored Links
Romania Scholarships Without IELTS in 2023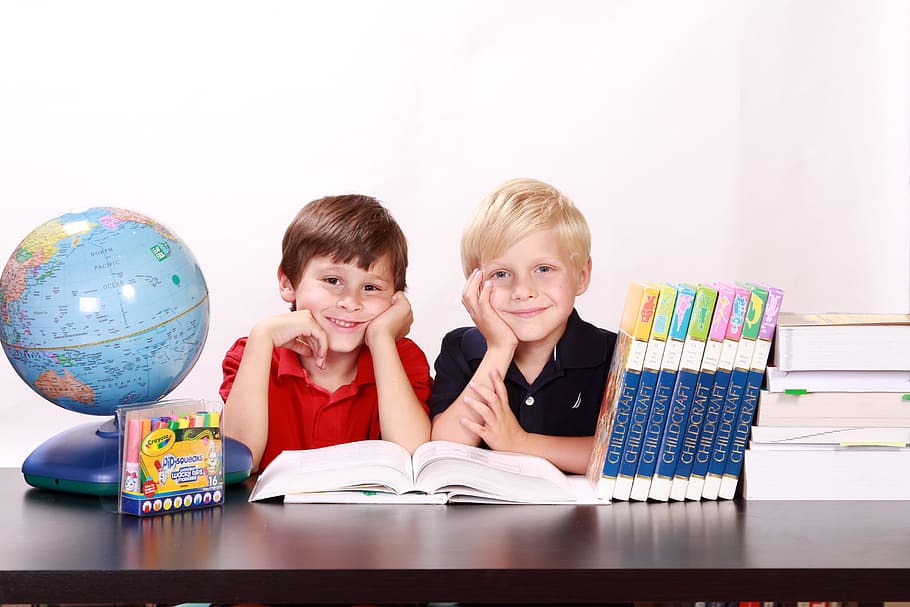 Apply for admission to Romania Scholarships for the class of 2022-2023.
To apply for scholarships in Romania, IELTS is not required. To apply for Romania Government Scholarships, there are no application fees.
Universities in Romania are now accepting online applications for fully-funded Romania Government Scholarships for the class of 2023; to students interested in studying a variety of subjects at various degree levels in Romanian universities.
Also read: Chinese Government Scholarship
Why should you study in Romania?
Romania is an ideal study destination because it is home to some of the world's best universities. They are, in fact, the best in Eastern Europe. It also has a beautiful landscape, diversity, friendly people, and a rich heritage, making it worthwhile to spend time here.
Even the study and accommodation fees in the country are quite low, and it has the world's third-fastest internet. So, if you are convinced that Romania is your ideal study destination but are concerned about the cost of a university education, fear not: there are numerous scholarships available in Romania.
Various organisations, including the Romanian government and international organisations, fund these Romanian Scholarships.
Also read: Valvoline Automotive Technical Scholarship
English Language Proficiency Required for Romanian Scholarships
If a degree programme is taught in English, international applicants must provide proof of English language proficiency before being admitted to any Romanian university.
IELTS is optional at Romanian universities.
If no IELTS alternative test proof is available, you can still apply for admissions and scholarships in Romania. Alternatively, candidates may submit an English language proficiency certificate obtained from their previous university.
Is Scholarships in Romania fully funded?

The Romanian government offers scholarships to foreign students through various ministries. Furthermore, Romania has bilateral agreements with various countries both within and outside the European Union for student mobility and research collaboration, through which students and researchers can apply for paid study and research visits throughout the country.

Furthermore, some universities offer scholarships to deserving students. We have compiled a list of the best scholarships in Romania for international students. Some are full scholarships, while others are partial scholarships.
1 Scholarships provided by the Romanian government to foreign citizens via the MFA
The Romanian government provides numerous scholarships for foreign students who are not citizens of EU member countries to study in Romania. These scholarships are provided by Romania's Ministry of Foreign Affairs. Undergraduate and postgraduate students are eligible for scholarships in three study cycles.
For the first cycle, high school graduates are given a scholarship for 3-6 years of undergraduate studies in Romania. The second cycle provides post-graduate students with scholarships for master's degrees in Romania for 1.5 to 2 years, culminating in the dissertation.
For the third cycle, university and post-graduate students are given scholarships for three to four years of doctoral studies in the country. The scholarship covers tuition, housing (subject to availability), and financial assistance in the form of a monthly payment. This scholarship programme covers a wide range of programmes at all reputable Romanian universities. Get detailed rules and regulations from the Ministry of Foreign Affairs' website.
2 Romanian State Offers Excellence Scholarships to International Students
The Romanian government offers scholarships to international students who have achieved outstanding academic and scientific results. Students must have completed at least one year of studies at an accredited university in Romania with a minimum grade point average of 8.00 to be eligible.
This excludes the preparatory year. This scholarship is available to students from EU third countries who are enrolled in foreign-currency fee-paying courses. The Ministry of Education, Research, Youth, and Sports provides grants to awardees. As a result, students must be self-sufficient at the start of their studies. You can get more information from the Romanian university where you are currently enrolled.
3 Ministry of Economy, Energy, and Business Environment Scholarships for Foreign Citizens
The Romanian Ministry of Economy, Energy, and Business Environment awards 40 scholarships to foreign citizens each year. The scholarship is awarded to students who can promote economic relations between Romania and their home country.
These scholarships are available for Romanian-taught Bachelor's, Master's, and Ph.D. programmes. Priority is given to applicants who have a background in business, technical science, agricultural science, or oil and gas. The scholarship includes tuition waivers, free housing, and a monthly allowance. The programme also includes a one-year preparatory course for learning the Romanian language. This is due to the fact that the studies covered by these scholarships are conducted in Romanian.
International transportation, local transportation, and other associated costs, on the other hand, are the responsibility of the students. If you need more information, contact your prefered university or visit the Ministry of Economy, Energy, and Business Environment's website.
4. CEEPUS Scholarship Program
This is essentially a programme that encourages student mobility and provides grants to students who participate. The Central European Exchange Program for University Studies, or CEEPUS, provides grants for student mobility between member countries. It offers numerous grants to students who come to study at Romanian universities.
CEEPUS scholarship recipients receive monthly grants, free housing, and medical services. This programme is being pursued by a number of Romanian universities, including the University of Bucharest and the University Politehnica Bucharest. You can learn more about the CEEPUS programme by visiting its website.
5 Fullbright Scholarships for Americans
There are several scholarship programmes available for US citizens who want to study in Romania. These are intended to improve understanding between Americans and people from other countries, as well as to encourage the exchange of knowledge and skills. For a period of nine months, students of all degree levels are eligible for the Fullbright Student Award.
The Fullbright Scholars programme, which lasts 4 to 12 months, is intended for teaching and research projects. Both programmes offer a monthly stipend, travel and relocation expenses, health insurance, and additional educational costs. Finally, the Fullbright Specialist Program is designed for university faculty and professionals in the United States. To learn more, visit Fullbright Romania's website.
No. 6 Scholarships at the University of Bucharest
It is one of Romania's oldest and most prestigious universities. It provides numerous types of scholarships for both undergraduate and postgraduate programmes. Scientific Performance Scholarships, Merit Scholarships, and Special Scholarships are examples of these.
Some of these scholarships are funded by the university, while others are funded by other organisations. Based on the eligibility criteria, all university students are eligible to apply for these scholarships. The university's website contains information about the various scholarships and their rules.
7 Scholarships Transilvania Academica
These scholarships are offered by Transilvania University of Brașov (UNITBV) to non-EU and non-EEA students. Students accepted for full-time bachelor's, master's, and doctoral degrees at the university may apply for the scholarship. This scholarship is available for the duration of the study programme, but students must pass each academic year in order to be eligible for a scholarship the following year.
The Transilvania scholarship covers tuition, room and board, and a monthly allowance. However, the student is responsible for all travel and visa costs to Romania. To learn more about this scholarship, go to UNITBV's website.
Sponsored Links