Fastest Way to Get a Bachelor's Degree in 2022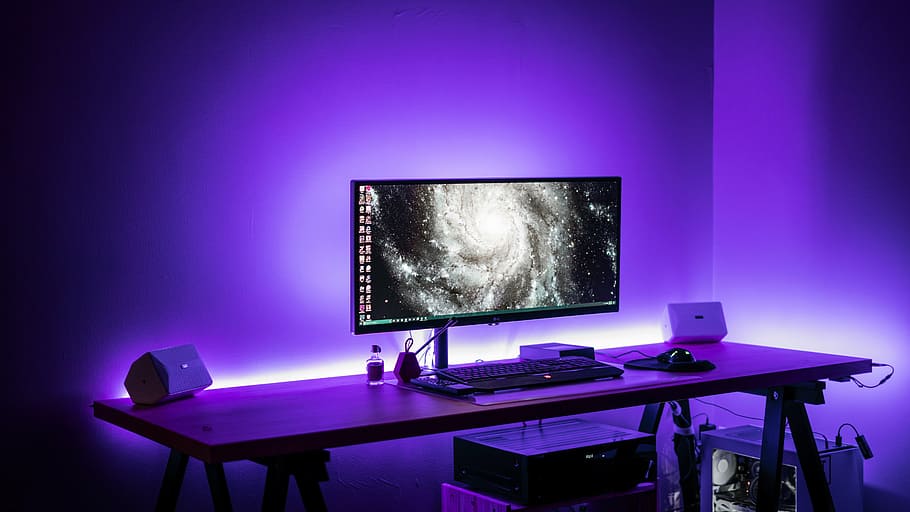 Fastest Way to Get a Bachelor's Degree in 2022
A college degree programme typically takes four years to complete, but because there are now a variety of alternatives to a traditional four years at a brick and mortar school, many students wonder, "What is the fastest way to get a bachelor's degree online?" These students want to spend less time in class and graduate sooner than their peers. While there is no single correct answer to this question, there are a few options for obtaining a degree quickly through an online school.
Exemption from Required Classes
Before enrolling in an online programme, find out if the school allows students to test out of some required classes. Many schools require you to take required classes such as English, math, and foreign language. These schools frequently provide tests that determine whether you must take lower-level courses or if you can skip ahead to more advanced classes. If you score well enough on those exams, you will be able to test out, indicating that you are proficient in those subjects and will not need to take any classes. This reduces the amount of time you'll spend in college.
Enrolling in free online college classes to gain the knowledge required to test out of required classes for your bachelor's degree is a unique option for highly motivated students. Major universities, such as the Massachusetts Institute of Technology (MIT), publish virtually every class they offer through a free online portal. You might be able to take free online courses over the summer and then test out of those classes at your university in the fall.
Furthermore, you do not have to wait until you graduate from high school or begin college to test out of classes or reduce the number of credits required to earn a bachelor's degree.
Taking AP classes in high school may help satisfy some of the standard curriculum requirements of a bachelor's degree programme, making it possible to graduate in less than four years. This method works best when you know what you want to major in when you get to college.
Taking AP biology courses is a good idea if you plan on majoring in biology. However, even if you plan to enrol in a STEM degree programme, you may be able to satisfy general curriculum requirements by taking AP classes in areas such as English, because nearly all college students take at least a semester or two of English.
A phone call to your prefered university may assist you in determining which AP classes will best fulfil your bachelor's degree curriculum requirements.
ALSO READ : BEST CURRICULUM VITAE (CV) FORMAT GUILD
Fastest Way to Get a Bachelor's Degree in 2022
Attend More Classes
Full-time students take at least 12 credit hours per semester, and because most colleges require bachelor's students to take 120 credits to graduate, you'll be in college for 10 semesters. You can graduate in eight semesters if you take 15 credits each semester. To graduate even faster, take 18 credits each semester, and taking classes in the summer can help you finish the programme in around three years of full-time study.
According to the National Center for Education Statistics (NCES), the term "fast" in the context of college degrees may actually mean that you can complete your degree in four years rather than the five or six years that many students take. The median number of months it takes to earn a college degree is 52, which is a few months longer than the number of months it would take for a student to graduate in just four years, according to the NCES.
Some universities and colleges limit the total number of classes students can take each semester, so if you want to finish your degree quickly, you should ask if the college has a cap on the maximum number of classes a student can take. Some universities limit this restriction to first-year students only, while others have a cap that applies to all undergraduate students.
Get Credit on Practical Experience
The quickest bachelor's degree online programmes are those that give students credit for their practical experience. These programmes are frequently available to adult students and those who have taken a break from school. You can enquire about receiving credit for any professional work you have done in the field as well as any volunteer work you have done in the past. Schools will request proof of your work, such as a copy of your resume or a letter from your employer or supervisor. The more experience you have, the faster you will graduate.
Some students may find that their military service credits, which many schools accept as practical experience and prior training, are the quickest way to obtain a bachelor's degree. The Joint Services Transcript is the document that service members will use. Students with military experience can access their transcripts online through the official Department of Defense website, according to information published by the United States Navy.
When determining what military experience a student will be able to use towards their bachelor's degree, colleges will typically examine the transcript for Military Course Completions, College Level Test Scores, and Military Experience.
Some universities have a reputation for being military-friendly, so look for a degree from a school that has a history of allowing military students to use their Joint Services Transcripts as transfer credits.
Participate in a Fast-Track Program.
Consider enrolling in a fast-track programme if you really want to finish college quickly. According to Time Magazine's Jon Marcus, many of these programmes are open to high school students from backgrounds that would make it difficult for them to complete college. According to Marcus, these programmes allow students to complete an associate's degree in 12 months or less and a bachelor's degree in three years or less.
Because of the accelerated learning pace, a fast-track programme may be the quickest online bachelor's degree. Some programmes also offer shorter classes that allow you to earn three credits in as little as eight weeks.
Fast-track programmes are also an excellent option for working adults who want to complete their college degrees while being able to take evening or weekend classes in an accelerated format. If you already have a full-time job, earning a bachelor's degree in a fast-track programme online may be the most convenient option because many of these programmes are offered in an asynchronous format, which allows you to complete your class assignments at your own pace and when it's convenient for you.
In fact, if you can devote yourself full-time to the classes, a fast-track programme may be the quickest way to earn a degree. Because asynchronous online classes are frequently available all year, you may not be required to take breaks during the summer or during the winter holiday season. Unrestricted enrolment may enable you to complete your degree in just a few years of full-time online enrolment. If you take two classes during each two-month class cycle in an accelerated programme, you could complete your bachelor's degree in three and a half years.
Study for a 4+1 Accelerated Bachelor's Degree.
If you've already started college, you may be eligible for a 4+1 programme that allows you to earn a master's degree and a bachelor's degree concurrently. Many students take at least six to seven years to complete a bachelor's degree and a master's degree, but a 4+1 programme usually allows you to begin taking graduate-level classes before you've completed your bachelor's degree. Finally, you may be able to complete your bachelor's degree in three years while also earning a master's degree during your third and fourth years of college.
According to a U.S. News & World Report article, it's best to start planning for a 4+1 programme while you're still in high school. Due to the high admissions standards of bachelor's degree combination programmes, students may benefit from preparing their graduate application while still in high school. At the very least, preparation may include obtaining a list of the application requirements prior to the start of the freshman year in college and ensuring that any required benchmarks are met during the first and second years of the bachelor's degree programme.
Enrolling in a 4+1 programme often necessitates submitting an additional application between the student's sophomore and junior years of college. It's important to remember that the 4+1 option isn't available at every university. If you want to finish your bachelor's degree quickly and immediately begin your master's degree, you must ensure that your chosen college offers an accelerated degree option and that you meet the admissions standards for the programme.
Enroll in programmes that offer concurrent or dual enrolment.
Taking legitimate college classes before you graduate from high school is one of the best ways to get a head start on your college degree and finish in less than four years after you graduate. Concurrent enrolment or dual enrolment programmes are commonly used, and they can operate in a variety of ways. The best way to find out if your high school offers concurrent enrolment is to speak with a guidance counsellor who has connections with local community colleges and universities.
Concurrent enrolment is one method in which a student enrols in a high school class where they receive college-level instruction, and the class counts towards the student's high school requirements as well as their future college degree class requirements. A concurrent enrolment English literature class, for example, will count towards the student's four years of required high school English as well as the English class requirement for the student's future bachelor's degree.
Another method of concurrent enrolment or dual enrolment is for a student to take a class at their local college while still in high school. The course will be taken in addition to the student's full-time high school course load and may take place at night or during the day.
It's worth noting that concurrent enrolment programmes typically have strict admissions policies, with only students with high GPAs or above-average standardised test scores allowed to enrol.
Fastest Way to Get a Bachelor's Degree in 2022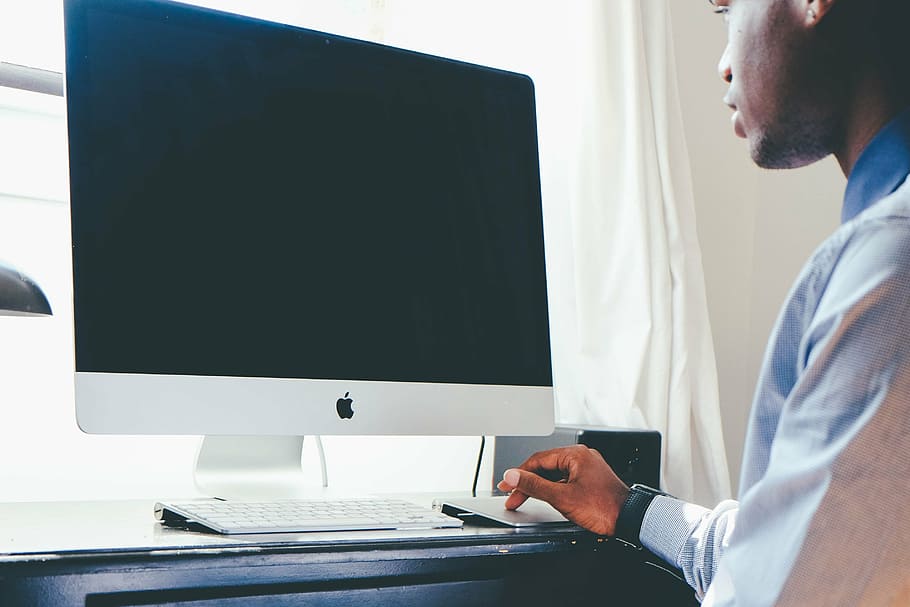 In terms of completing a bachelor's degree in less than four years, a concurrent enrolment plan may allow a high school student to graduate in three years if he or she takes at least two college-level classes during each semester of his or her senior year, as well as a class or two during the summer before college begins.
Earning a college degree is one of the best ways to increase your earning potential over the course of your career. According to a CNN report, college graduates may earn $30,000 more than those with only a high school diploma. When you choose to pursue a graduate degree, the increase becomes even more impressive.
If you choose to complete a bachelor's degree on a fast track, you may be able to increase your income even more by entering the workforce early and getting a head start on your overall lifetime earnings.
Fast Bachelor's Degree To Acquire Online In 2022
1.ACCOUNTING:
Accounting majors specialise in financial bookkeeping for individuals, businesses, freelancers, governments, and other organisations. If you study accounting, you can specialise in public accounting, corporate accounting, taxation, or another field.
This career path trains you to advise, manage, and consult any type of business or business owner. If you enjoy things like fiscal responsibility and operational clarity, an accounting career is a good fit for you.
Auditing, business ethics, mathematics, business law, and microeconomics are all covered in this degree programme. After you complete your education, you can work as a loan officer, budget analyst, personal or business financial advisor, or statistician, among other things.
2
ANTHROPOLOGY:
Anthropology is an intellectually stimulating field that studies history, linguistics, and cultural mores from various groups of people. This emphasis on cultivating a deeper understanding of each group's roots creates fertile ground for comprehending diversity.
This is fundamental knowledge for anyone seeking to create new solutions for more egalitarian societies in today's world.
Anthropology graduates have numerous job opportunities in academia, government organisations, cultural outreach programmes, and international relations.
3.
BUSINESS ADMINISTRATION:
One of the best aspects of obtaining a college degree in Business Administration is the variety of career options available to you. Business Administration can provide you with foundational skills in areas such as communication and decision-making, accounting, and human resources.
Furthermore, career opportunities in Business Administration are expanding as people start new businesses or organisations. If you want to advance in your career, a college degree in Business Administration is an excellent choice.
After graduating from college with a Business Administration degree, you can work in management or other specialised roles in small or large corporations.
4.
COMMUNICATIONS:
Communication is a daily part of life and is required for the formation and development of human societies and relationships. Despite the fact that communication is everywhere, true communication mastery is both rare and powerful.
A student who completes a Communications programme will be able to disseminate large amounts of information to society (explicitly or subtly).
Communications can lead to many opportunities in social media management, design, marketing, public relations, and journalism in today's technological and globalised world.
5.
SOCIOLOGY:
Sociology, at its core, is the study of society and the forces that shape it. While it is a field that does not directly translate into many private-sector job positions, a trained sociologist's skills and analytical ability are extremely valuable in the workplace and business world.
Sociologists can predict and theorise many emerging trends by studying the values and forces in a specific culture or region in depth, which can then be used to plan public policy or marketing campaigns, depending on your interests.
6.
PUBLIC HEALTH:
Public health professionals are tasked with developing medium and long-term strategies that will affect the overall health of a large population. In general, they are concerned with a city, region, or country rather than an institution.
One of the most delicate subsets of public administration and management is public health. However, its high level of specialisation should not be interpreted as a lack of applicability, at least in terms of the job market.
Healthcare is a rapidly expanding field, and governments all over the world rely on experts to help regulate and improve this aspect of life.
7
PSYCHOLOGY:
This college degree focuses on understanding human behaviour, counselling skills, childhood development, family structure, and much more.
It will train you to be a behavioural disorder counsellor, marriage therapist, probation officer, social worker, or mental health counsellor. If you believe you have the emotional acuity, strong mind, and compassion to assist and collaborate with others, this can be a very rewarding career path.
As a psychologist, you can assist people in dealing with anxiety, personal loss, or post-traumatic stress disorder. To become a licenced practitioner, you'll almost certainly need to further your education, but a bachelor's degree in Psychology lays the groundwork for a prosperous career.
8
MARKETING:
Marketing is now more important than ever before. With social media and mobile web opportunities, businesses have more ways to reach their audiences. A college degree in marketing can place you in the right career path for this growing field.
As you study marketing, you can learn about sales and promotions and product placement strategies. You can also learn about human behavior and why they buy what they do. It is a very wide and interesting degree. It also involves business, commerce, and networking studies.
After finishing your college degree in Marketing, you can get a job as an advertising sales agent, insurance sales agent, sales engineer, real estate broker, or social media manager.
9
LIBERAL ARTS:
The days when the Liberal Arts were the foundation of a gentleman's education may appear to be long gone. Jobs and positions appear to be more closely linked to specific specialisations these days.
The value of a well-rounded education, on the other hand, has never truly vanished. The solid civil framework provided by the general study of Liberal Arts can benefit sales, public organisations, diplomats, and lawyers alike.
This is an excellent course of study for creative individuals who want to keep their doors open and have an affinity for multiple channels of knowledge at the same time.
10
LEGAL STUDIES:
This college degree is best suited for those interested in careers in law enforcement or criminal justice. You can also major in social science, political science, sociology, anthropology, or economics.
Paralegals, legal assistants, court reporters, and legal secretaries can all work after completing a college degree in Legal Studies. Pre-law or legal studies students are prepared for a variety of careers both inside and outside of the legal profession.
You could work for a lawyer (or become one after further education) or for the court system. If you are interested in the law and the criminal justice system, this could be a very interesting career for you.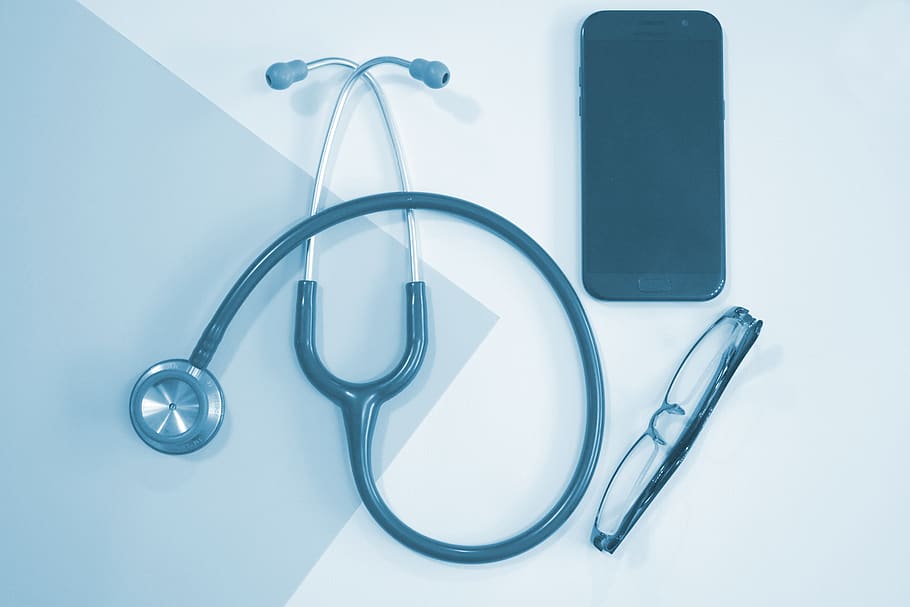 11
INFORMATION TECHNOLOGY:
If you want a stable and profitable career, consider pursuing a college degree in information technology. There are numerous places where you can work as an IT specialist and earn up to $200,000.
As a software developer, network architect, computer programmer, or web developer, you can work in hospitals, large corporations, or retail.
Before deciding on the best college for an Information Technology degree, consider the college's size, tuition fees, location, and online options. A bachelor's degree in information technology can take up to four years to complete. Following that, you can enjoy a rewarding career providing cutting-edge solutions.
12
HUMAN RESOURCES:
Human resources are the most difficult to recruit, manage, and retain for businesses all over the world. A Human Resources graduate is a specialist who combines knowledge of management tactics, leadership, and profit-driven organisations with an eye for talent and people's motivations.
At both the bachelor's and master's level, this combination of psychology, sociology, and business management is highly sought after by a wide range of companies.
13.
HEALTH MANAGEMENT:
A college degree in Healthcare Management prepares you for a successful career. You will learn not only anatomy and psychology, but also business management, computer skills, and how to think strategically.
After completing your degree, you can work in a hospital, doctor's office, or a variety of laboratories (both public and private sectors). You can choose to work "behind the scenes" or in a visible role with this college degree, which will prepare you to work in finance, human resources, or healthcare administration.
This is a growing field with rewarding opportunities as you assist medical practises in treating patients as professionally as possible.
14
GENERAL STUDIES:
In many American universities, a Bachelor of General Studies is frequently confused with the stereotypical "undecided" or "undeclared" major. However, the idea of General Studies and multidisciplinary degrees has a long and proud history on the Old Continent.
Completing a programme in General Studies is seen as proof that a person can be taught, and thus can be nurtured into a leader across a variety of fields, due to its relative flexibility and the possibility of designing ad hoc concentrations.
15
FINANCE:
Because money makes the world go round, a degree in Finance provides an efficient way to gain access to the organisations that move our society's hidden gears. A degree in Finance, in addition to providing a thorough understanding of financial instruments that are hidden from public view, provides a solid foundation in micro- and macroeconomics.
A bachelor's degree in Finance allows you to pursue additional certifications and licensure as a financial advisor, real estate agent, or stock trader.
ALSO READ: TOP 10 BEST DESIGN SCHOOL IN THE US
16
EDUCATION:
A degree in Education prepares students to teach in a variety of settings. You can choose from a variety of educational concentrations based on your interests and career goals. Consider the age of your future students as well as the subject you wish to teach, as these factors may have an impact on your career opportunities.
After graduation, you could work as a public school teacher, a librarian, or in any other important position in education. Courses will cover topics such as child psychology and development, educational technology, learning theories, and much more.
As previously stated, there are numerous options available to you after earning a bachelor's degree in education. Your specialisation and the level at which you teach will also have an impact on your earnings.
16
CRIMINAL JUSTICE:
A full course of study in Criminal Justice will be devoted to the study of theoretical legal principles as well as the practical effects these have on society – both when they are respected and when they are not.
The evolution of legal systems and their impact on modern society are also highlighted, as are the applications of justice used to address large-scale social ills.
A degree in Criminal Justice can lead to jobs in law enforcement, public policy, or as a stepping stone to law school.
17
COMPUTER SCIENCE:
A computer science degree prepares students to develop, design, and test computers and their systems. You can work as a financial technician, a computer programmer, a video game designer, or an electronic music engineer.
Application programming, information systems management, web development, and network fundamentals will be among the computer science courses you take.
After completing your college degree in Computer Science, you will have access to a wide range of job opportunities.
Summary of The best ways to earn college credits more quickly include:
Credit by exam (multiple choice, 90 minutes)
Credit for prior learning (sometimes called life or work experience)
Credit for military training
Accelerated courses offered online
It's best to enroll in a university that's accredited by one of these independent boards:
Higher Learning Commission (HLC)
Middle States Commission on Higher Education (MSCHE)
New England Commission of Higher Education (NECHE)
Northwest Commission on Colleges and Universities (NWCCU)
Southern Association of Colleges and Schools Commission on Colleges (SACSCOC)
WASC Senior College and University Commission (WSCUC)
Quora Answer on By Chris Davies
Generally I don't answer questions with so many responses, but most of the responses are only valid for someone not yet in high school who wants to study at a traditional university. (Saying to take AP classes to someone who is already in high school is a bit late.)
My own degree was from a traditional school (University of Michigan), and I finished in three years with only 4 credits of AP. I did it by taking summer classes and taking over 15 credits a semester. It helped that I did a thesis, so those classes are independent study versus sitting in a classroom.
There are four hacks to get a bachelor's degree faster than normal.
First, AP is only one form of credit by examination. For high school students, what you want is duel enrollment so you get college credit in high school. This varies by state, but I have seen examples of students graduate with an associate's degree before high school graduation.
For people who are not in high school, CLEP and Dantes are two other options for testing out of college courses. Unlike AP where you take a high school AP class, these you just take the test.
There is also a company called Straighterline that offers self-paced courses that can be converted into college credit. Not all colleges will take these credits, but Straighterline has partnerships with many that will.
Second, many schools offer life and learning or experiential credit. Students with a military background of just professional experience can translate that into college credits. The process varies by college, and not all colleges offer this option. It will require some effort, but it is a shorter route than actually taking the courses.
Third, you can attend somewhere with accelerated or compressed courses. The standard academic term is 15 weeks and students are expected to take 15 credits of classes each of two terms per year. As I said before, summer classes and taking more than 15 credits, can reduce this time. The shortest class I have seen has been 5-weeks. In a year, you can take 10 classes one at a time or 20 classes two at a time. Twenty classes a year will get you done in 2 years with no credit by exam or other source. That will be a brutal 2 years, and I make no claims as to what you will retain.
Fourth, there is the competency-based model developed at Western Governor's University. In this model, you move through courses as you complete the work, not based on a course schedule. This allows you to move more quickly and finish sooner.
If your objective is a bachelor's degree fast, these are some options for speeding that process up. It won't work for everyone, but for a determined person it can certainly reduce the time to degree significantly.