Sponsored Links
The Red Thread Scholarship Program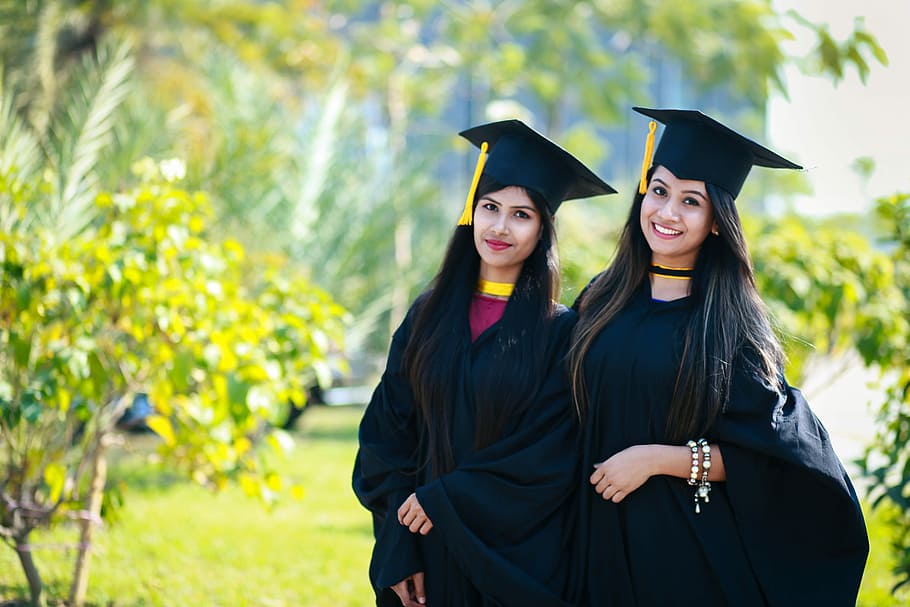 Scholarship Description
The Red Thread Scholarship Program assists talented women with significant financial need who are enrolled in public colleges or universities in the United States. Women who qualify will receive up to $12,000 in scholarship money to cover tuition, textbooks, and other expenses at any public college or university in the United States, including community colleges and state schools. You must demonstrate academic excellence as well as financial need and be accepted into an accredited two- or four-year college in the United States to be eligible for this generous programme.
What Exactly Is the Red Thread Scholarship Program?
The Red Thread was founded in 2010, and since then it has provided financial assistance to many women pursuing higher education. The organisation arose from a desire to assist women in finding opportunities for success after they graduated from high school. Aside from scholarship assistance, The Red Thread provides access to professional development training and leadership skills workshops. All programmes are designed with three main goals in mind: assisting students in developing self-esteem, encouraging young women to pursue higher education, and providing academic resources for students who wish to attend college. The scholarship application process is divided into two stages. An application form is used in the screening phase, followed by an interview with a member of The red thread Team.
The Red Thread Foundation for Women is offering this incredible scholarship to women of international origin, including foreign students, immigrants, or first-generation Americans, who will be entering a U.S. college or university programme for the first time in the fall. There are no GPA or residency requirements in the United States. Tuition funds may be used for any purpose related to the applicants' education, including tuition, books, a laptop, travel, and living expenses.
Benefits of the Red Thread Scholarship Program

Red Thread has a good selection process for students and women. This programme assists women in various fields in achieving their goals and dreams, so they do not have to be concerned about their future. The red thread scholarship programme provides financial assistance to those who are unable to obtain sufficient funds from other sources. Women should apply as soon as possible! They will never be sorry for having the opportunity to participate in such a large project as the Red Thread Scholarship Program. Those who have felt its powerful influence will undoubtedly encourage others to join us. It provides you with opportunities that you will not find anywhere else.
The goal of the Red Thread Scholarship Program
Red Thread's mission is to empower young women from disadvantaged families by providing them with educational opportunities so that they can succeed in finding sustainable employment and creating a better life for themselves and their families. Direct contact with students and their parents, as well as personal mentoring, are part of the programme. The ultimate goal is to break these girls' poverty cycle. We also work closely with our partner schools to improve their infrastructure and learning environment to ensure that our programmes have a long-term impact on both participants and communities. We want our students to find not only financial but also emotional support in their community.
Eligibility Requirements
Applicants must be citizen of US or Canada,
Applicant must have a GED, high school diploma or equivalent. They must also have at least 6 months experience working in a grocery store deli.
Additionally they should provide a completed application form and a resume that details their experience, education and community involvement.
Applications will be reviewed by a board made up of Red Thread staff, former recipients of scholarships funded by Red Threads' scholarship fund as well as representatives from local grocery chains.
Type of institution award is open to: two-year college
Type of institution award is open to: four-year college
Award is available to citizens of countries other than the U.S. and Canada.
Application Requirements
Application form required
Interview required
Essay required
Recommendations or references required
How to Apply for Red Thread Scholarship Program
To Apply for red thread scholarship program visit Here .Deadline closes February 26, 2023, Maximum Amount $1,000 and also contact then through Contact at Scholarship Committee [email protected]
Conclusion

Finally, the Red Thread Scholarship programme works to improve the lives of those around us. We also have a long history of social responsibility, as evidenced by volunteer work and charitable contributions both at home and abroad. The combination of these factors makes The Red Thread an ideal place for people who want to broaden their horizons and develop skills that will serve them well in life.
Sponsored Links