Scholarships
Hispanic Scholarship Fund (HSF) 2023-Fully Funded Scholarships
Sponsored Links
Hispanic Scholarship Fund (HSF) 2023-Fully Funded Scholarships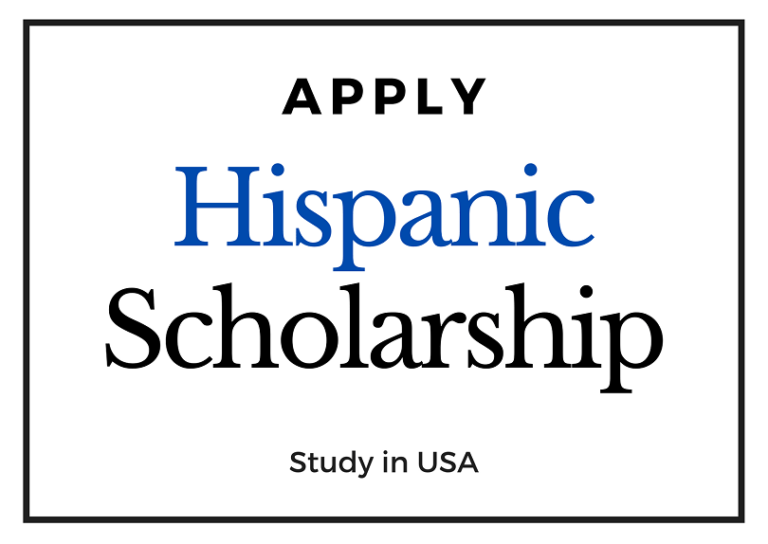 Background Information on Hispanic Scholarship Fund (HSF) 2023
The Hispanic Scholarship Fund (HSF), founded in 1975, provides Latin American families with the knowledge and resources they need to complete their higher education. It is also the largest non-profit organisation in the country dedicated to Hispanic American higher education.
Also Read:Ankin Law Office Scholarship
HSF has awarded over $588 million in scholarships to date and offers programmes and support services to students and parents, HSF Scholars, and Alumni.
Hispanic Americans are a highly educated and influential community of fearless leaders who thrive and positively shape all aspects of a strong American society, from science and technology to entertainment, finance, and government. The outstanding work of the Hispanic Scholarship Fund has personally touched the people who are part of this new American society.
HSF is the most reputable and well-known non-profit organisation in the United States. Its strategies and business model are best practises that others try to emulate. The unsung heroes who propelled this organisation to such heights of performance, impact, and prominence are highly regarded and sought-after role models.
Scholarship Information
Location
The United States (US)
Applications for the Hispanic Scholarship Fund (HSF) 2023 are now being accepted online. HSF equips families with the knowledge and resources they need to complete their higher education while also providing scholarships and support services to as many people as possible.
The Hispanic Scholarship Fund (HSF) Scholarship 2023 is intended to help students of Hispanic heritage pursue a university education. Scholarships are available on a competitive basis to the following individuals:
Seniors in high school
University students (all years)
Students transferring from community colleges to four-year universities
Students in Graduate School
In addition, the scholarship is open to all majors and graduate fields with an emphasis on STEM majors. STEM field, that is, Science, Technology, Engineering, and Mathematics field.
Hispanic Scholarship Fund (HSF) Coverage
Awards are based on merit; amounts range from $500 to $5,000, based on relative need, among the Scholars selected.
Also read: Smart Scholarship 2023
Hispanic Scholarship Fund (HSF) Eligibility
Must be of Hispanic heritage
Minimum of 3.0 GPA on a 4.0 scale (or equivalent) for high school students
Minimum of 2.5 GPA on a 4.0 scale (or equivalent) for undergraduate and graduate students
Plan to enroll full-time in an accredited, not-for-profit, four-year university, or graduate school, in the US, for the 2020-2021 academic year
US Citizen, Permanent Legal Resident, DACA or Eligible Non-Citizen (as defined by FAFSA)
Complete FAFSA or state-based financial aid application (if applicable)
Who can apply for HSF Scholarship?
All majors and graduate fields accepted
Emphasis on STEM majors
Hispanic Scholarship Deadline
Unfortunately, the Hispanic Scholarship Fund 2023 application period has ended. However, when it becomes available, the application for the Hispanic Heritage scholarship 2023 opens on January 1st and closes on February 14th.
Applicants should, however, keep an eye on the links below for updates.
Scholarship Link
For more information on the scholarship, applicants should click on the link below: here.
Sponsored Links