Admissions
Best Universities In Australia 2023 – Top 8
Sponsored Links
Best Universities In Australia 2023 – Top 8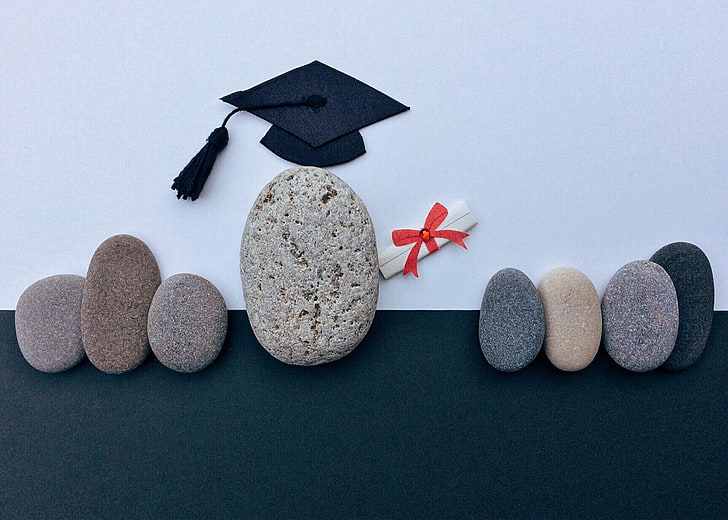 If you want to study in Australia, then this post on the best universities in Australia should be of great interest to you.
According to Times Higher Education's World University Rankings 2023, Australia has 37 top universities, with six of them ranking in the prestigious top 100. What this means is that Australia doesn't have a shortage of options.
The best universities in Australia can be found all over the country, from Perth in the west to Brisbane in the east, Darwin in the north, and Hobart in the south.
Also read: Canada Scholarships for international students
Best Universities in Australia for International Students
Below are some of the best universities in Australia
1. University of Melbourne
The first on our list of best universities in Australia is the University of Melbourne. This university was founded in 1853, making it the country's second-oldest university. It has 47,000 students and 6,500 employees, as well as 280,000 alumni worldwide.
The University of Melbourne has over 12,000 international students enrolled, and if you are accepted, you will be joining students from 130 countries. You will also be in the company of some well-known academics.
2. Australian National University
The Australian National University was founded in 1946 as a postgraduate research university by the Australian Parliament. It is in Canberra, Australia's capital and seat of government.
Its professors and alumni include six Nobel laureates, and it is even managed by a Nobel laureate. Brian Schmidt, the institution's vice-chancellor, earned the Nobel Prize in Physics in 2011 (together with Saul Perlmutter and Adam Riess) for finding proof that the universe's expansion is accelerating.
Yale University, the University of Oxford, ETH Zurich, and the National University of Singapore are among the numerous overseas universities with which ANU collaborates.
3. The University of Queensland
The University of Queensland is home to about 40,000 students, including 12,000 international students from 141 countries. It also boasts one of the largest Ph.D. cohorts in Australia, with over 13,800 postgraduate students enrolled.
The university's main campus is located in the beautiful and green inner Brisbane neighborhood of St Lucia, which is one of the city's most wealthy regions. The university has two more campuses as well as 40 teaching and research locations. Overseas students from more than 142 countries make up around one-third of the student body.
4. Monash University
Monash University was established in 1958 and is Australia's largest university. It was named after Sir John Monash, an engineer, military officer, and public administrator.
Students can select from over 6,000 courses offered by ten faculties, including art, design, and architecture; arts; business and economics; education; engineering; information technology; law; medicine, nursing, and health sciences; pharmacy and pharmaceutical sciences; and science.
The university operates many campuses throughout Victoria and Australia, as well as foreign campuses in Malaysia, Italy, India, and China. It runs several libraries across all of its campuses, housing over 3.2 million items in total.
5. University of Sydney
The University of Sydney might not be the first on our list of best universities in Australia, but it's definitely on the list of oldest universities in Australia. The university was founded in 1851 and currently has over 46,000 students from 134 different countries. There are approximately 280 overseas exchange programs in place with over 30 countries.
Five Australian prime ministers attended the university, including Edmund Barton, who won Australia's first federal election in 1901.
The university has over 90 research centers that conduct internationally recognized research in a variety of fields.
6. University of New South Wales
UNSW is one of Australia's leading research and teaching universities and has a strong international reputation. Postgraduate research applicants do research under the supervision of some of Australia's best researchers in order to write a thesis. s.
UNSW can connect you with possible employers and assist you in developing the skills you'll need for your future outside of the classroom.
7. University of Adelaide
The University of Adelaide, a member of Australia's famous Group of Eight research-intensive universities, stands tall among the world's best learning and innovation institutions.
You will be studying at the University of Adelaide in an atmosphere that strives for quality, celebrates creativity, embraces cultural variety, and prepares its graduates to be global citizens.
8. The University of Western Australia
The mission of the University of Western Australia is to provide world-class education, research, and community engagement to advance the prosperity and welfare of the communities. Through experience-rich education and world-leading, trustworthy research, this institution aims to develop the next generation of global leaders.
Best Universities in Australia for Computer Science 2023
If you are interested in an ICT program and wish to study in Australia, then you should probably check some of the universities listed below. These universities are known for their renowned computer science program both in undergraduate and graduate degrees.
University of Technology Sydney
University of Adelaide
University of Sydney
University of New South Wales
Australian National University
University of Melbourne
University of Queensland Australia
Monash University
RMIT University
Swinburne University of Technology
Deakin University
Griffith University
University of Wollongong
Queensland University of Technology
Victoria University
Macquarie University
University of South Australia
University of Western Australia
University of Newcastle
Curtin University
Universities In Australia Ranking 2023
According to various websites, the best university in Australia is the University of Melbourne, which is the only university in the country to score in the top 50 of the overall world rating (33). It is followed by the Australian National University and The University of Queensland, which are tied for 54th rank, Monash University (57), and the University of Sydney (58).
What Is the Cost of Studying in Australia as An International Student?
According to StudyMove.com, the average tuition charge for overseas undergraduate students in Australia is $30,840 (US $22,170) per year, while the average tuition fee for international postgraduate students is $31,596 (the US $22,700).
On the other hand, according to the official government website for overseas students, Study in Australia, the yearly tuition expenses for international graduate students are:
Master's degrees range in price from AU$20,000 (US $14,400) to AU$37,000 (US $26,600).
Doctoral degrees range in price from AU$14,000 (US $10,060) to AU$37,000 (US $26,600).
Ph.D. programs have yearly tuition fees ranging from AU$ $41,280 (US$29,650) to AU$ $41,280 (US$29,650). The Doctorate of Medicine and Surgery degree at ANU, on the other hand, costs AU$80,136 (US$57,800).
In 2018, the Student Services and Facilities Fee, which is a levy for non-academic services and amenities, can cost up to AU$298 (US$214).
Requirements to Study in Australia as an International Student
In general, the criteria for studying in Australia vary greatly depending on the school to which you apply. However, the purpose of this post is to examine the fundamental academic standards of Australia as a country. Here are most of them:
1. English Language Requirements
All courses in any Australian university will be taught in English. In some cases, you will be required to produce the results of an English language exam.
The English language ability level required by an institution may differ from your student visa application.
2. Academic Prerequisites
Academic requirements vary according to the level and subject you intend to pursue. Various institutions may have different admissions criteria. The complete guidance on admission criteria for various levels of study includes:
English language courses: Entry criteria vary per university and the degree of English language abilities required for the course.
Schools: Admission standards vary based on the state or area.
VET (Vocational Education and Training): In most cases, no admission tests are required for VET institutions. However, in order to study some courses, a student may be required to study specific topics or gain work experience.
Undergraduate courses in higher education: You must hold an Australian Senior Secondary Certificate of Education or its equivalent from another country. Certain disciplines may also be compulsory in some undergraduate programs.
Higher education postgraduate course: In order to pursue this, you must first complete an undergraduate degree program. In addition, the institution may take into account your research aptitude or appropriate professional experience.
Visa Requirements
The sort of student visa you require will be determined by the program you are applying for. Some of the typical conditions for a student visa are as follows:
Electronic Confirmation of Enrolment (eCoE) certificate.
Fulfillment of the eligibility requirements for the Genuine Temporary Entrant.
Proof of sufficient cash for flights, course fees, and living expenses.
Fluency in the English language.
Proof of good health and Overseas Student Health Cover
Conclusion on Best Universities in Australia
Because of the cultural variety, friendly locals, and high-quality education, many international students opt to study at Australia's top institutions.
Australia also provides exceptional value for money and has one of the best standards of living in the world. Meanwhile, living standards and tuition expenses in Australia are far cheaper than in the United Kingdom and the United States.
We hope this post was able to give you vital information about some of the best universities in Australia.
Sponsored Links