Affordable Places to Live in Australia for International Students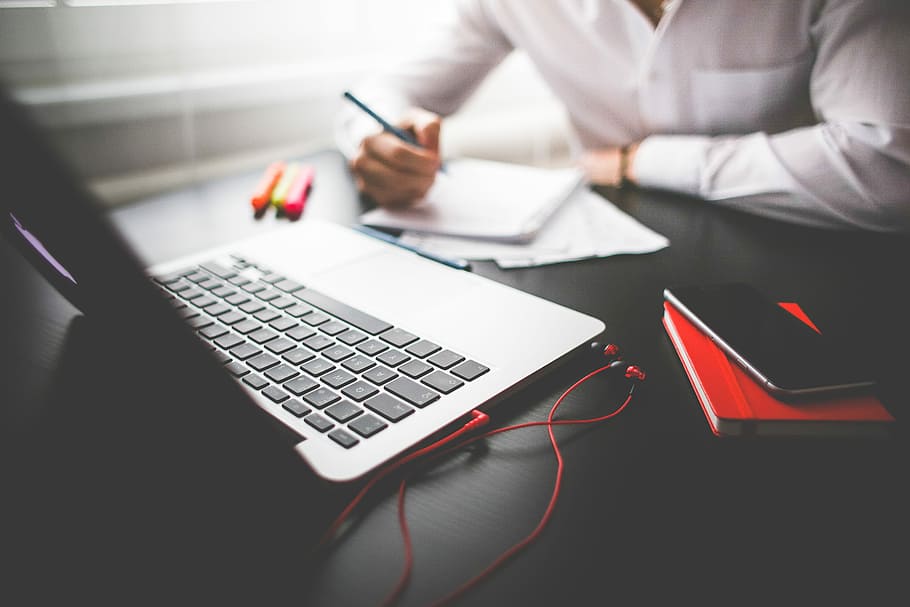 Affordable Places to Live in Australia for International Students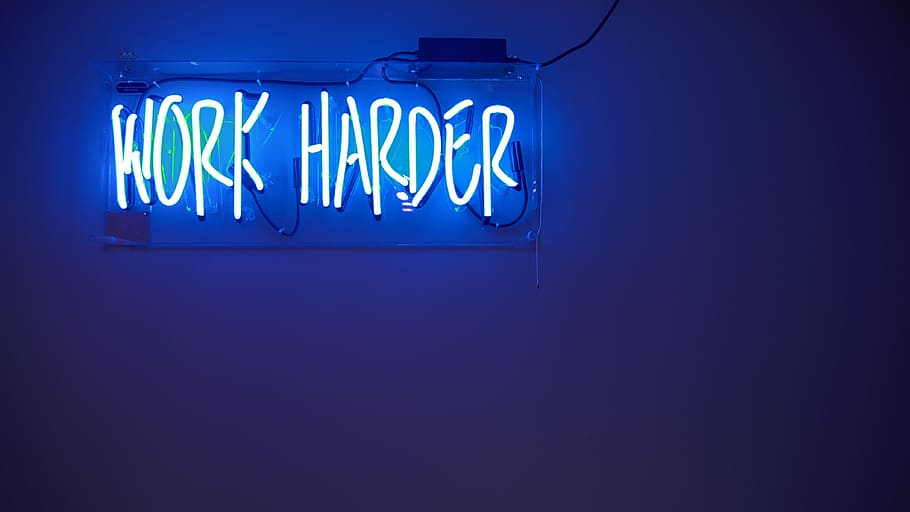 Australia is one of the best study destinations for international students, but one challenge is that accommodation in most of Australia's popular cities, particularly Sydney, is very expensive.
However, after extensive research, we discovered a number of affordable and low-cost places to live and study in the country.
International students can now live and study in a safe, serene, and affordable environment.
These areas are classified not only by the cost of their homes, but also by their population, employment rate, and access to essential services such as health care and education.
Also read: Investment Banks in Australia
Where in Australia is the cheapest and safest place to live?

What is the most affordable place to live in Australia? This is a question that every international student has. But one thing you should know is that while you are looking for the most affordable place to live, security should be your top priority. You are unfamiliar with any environment in Australia as an international student.
So, as you try to cut costs due to the high cost of living and education, consider living somewhere where you won't have to look over your shoulder every day.
That is why, especially for international students, most Australian universities have accommodation on each of their campuses. Even if you decide to live off-campus, perhaps due to family obligations, this list of the most affordable places to live in Australia will be useful.
This is also intended to assist you in deciding which university to apply to in Australia.
So here is a list of the most affordable and cheapest places to live in Australia that are also among the best.
Melbourne
Melbourne is Australia's second largest city and the country's cultural and sporting capital. The arts and sports are popular among the city's four million residents. In addition, the city has some of Australia's best restaurants and nightlife.
With this in mind, it's no surprise that The Economist consistently ranks Melbourne as one of the world's most beautiful cities.
Melbourne is known for having "four seasons in one day" in terms of weather. While watching the seasons, the weather frequently changes during the day.
Because it is further south than Sydney, the winters and summers are generally a few degrees cooler, with frosts occasionally appearing during the winter months.
Canberra
It is a mistake to believe that Sydney, Australia's largest city, is the country's capital; in fact, our capital is Canberra. Canberra, located in the Australian Capital Territory (ACT), is one of Australia's smallest cities, with a population of just over 373,000 people.
As the seat of Parliament, it attracts a large number of workers and visitors. Canberra has a dry climate and an icy climate during the winter. Expect temperatures as low as zero in winter (July) and as high as 28 ° C in summer if you plan to relocate to Canberra (January to February).
Brisbane
The climate is what draws many migrants to Australia's third city. Brisbane has warmer temperatures than Sydney and Melbourne, so you can avoid Melbourne's notoriously unpredictable weather and Sydney's winter cold.
There's also a laid-back atmosphere that you wouldn't expect from such a large urban centre. Brisbane is one of the warmest cities in Australia due to its subtropical location, with an average temperature of 16-25oC. It is also close to popular summer vacation destinations such as the Gold Coast and Sunshine Coast.
also read: Australian Government free online courses
Adelaide
Are you planning a trip to Brisbane, Sydney, or Melbourne? Consider again! (It is if you want to save money.) Living in Adelaide will cost you 7% less than living in Brisbane or Perth, and 19% less than living in Sydney or Melbourne! You can spend all of your extra money on fun activities in the city, such as a fancy dinner or a trip to an Australian festival.
Adelaide is truly one of the best and cheapest places to live in Australia.
Most notably, it is known for its Mediterranean climate and has a population of approximately 1.3 million people. Adelaide is also becoming a popular place to live for newcomers to Australia.
Furthermore, Adelaide, South Australia's capital, combines a laid-back lifestyle, an enviable climate, and affordable housing prices.
Above all, Adelaide's climate is generally pleasant. It basically follows the seasons and averages around 7 ° C in winter and close to 30 ° C in summer.
Wollongong
Wollongong is a coastal city located 80 kilometres south of Sydney. It is located on a long, narrow stretch of coastline with numerous beaches.
Most importantly, Wollongong provides an excellent setting for both study and living. The natural setting, mild climate, and small population make it a pleasant place to live.
It is also well connected to a large city and has high educational standards. It is ranked as Australia's most liveable small town and the best small town for students.
Wollongong's close proximity to Sydney (80 kilometres) makes it a popular choice for students who cannot afford the high cost of living in Australia's largest city but want to experience everything she has to offer. Wollongong is a bustling city that has been named the country's most liveable small city due to its beautiful beaches and bustling city centre.
Hobart
Hobart has a lot to offer, from its relaxed country setting to its beautiful surroundings. Away from the hustle and bustle of a city like Sydney or Melbourne, everything appears to move at a slightly slower pace in Hobart.
Hobart is the capital of Tasmania, Australia's second oldest city, and the most affordable city for university students. While not as well-known as cities such as the Gold Coast or Brisbane, its striking natural beauty and slower pace of life make it an ideal location for blocking out distractions and focusing on studies.
The city also has a thriving art scene and family suburbs, and it is known as a foodie's paradise.
Hobart, Australia's southernmost capital, has some of the coldest city temperatures. As a result, temperatures can drop as low as 4 degrees Celsius in the winter (July) and rise as high as 22 degrees Celsius in the summer.
As a result, Hobart is one of Australia's best and cheapest places to live.
The Gold Coast
If you're looking for a more affordable place to study while enjoying beautiful beaches and a vibrant nightlife, the Gold Coast is an excellent choice. Despite the abundance of restaurants, cafes, bars, and natural attractions, the city is also well-known for its educational quality.
The Gold Coast is Australia's most populous non-capital city. Fill the coastal space between Brisbane and the Queensland-New South Wales border.
The Gold Coast, which is home to three Australian universities, has over 30,000 college students.
The Gold Coast is well-known as a tourist destination. The subtropical climate, canals, and golden beaches are popular with visitors.For college students, living on the Costa Dorada requires a balance between studying and things like surfing, jungle walking, theme parks, and city entertainment.
The cheapest place to live in Australia, but still on the coast
Western Australia is a large and bold state that is red and dusty in the north and green and calm in the south. Western Australia's most captivating beauty, however, is its incredible coastline.
After all, there are 20,781 kilometres of coastline, and while you will undoubtedly see some amazing natural views from time to time, the stunning coastal cities of Western Australia are even better.
It is nearly impossible to write about every coastal city in this state because each city has its own distinct characteristics. Some cities are primarily residential, while others are major tourist destinations in Western Australia for an active weekend getaway, and still others are so small that they can barely be found on Google Maps,But pause for a moment The visit will not be forgotten.
Let's get started with the seven coastal cities that should be on every international student's bucket list when visiting Western Australia. Because one city, or even seven, will never be enough in this truly wonderful state of Western Australia while backpacking through Australia.
7. Denmark in the far south

Located in the state's extreme south. Denmark is approximately a five-hour drive south-east of Perth. Don't be discouraged; the detour is worthwhile.
Head to Lights Beach on the south shore for epic shoreline views of the surrounding bay. But watch out for rocks on the beach; you can never trust the ocean for even a second. Other fantastic beaches in Denmark to visit include Ocean Beach, Waterfall Beach, and Peaceful Bay.
6. Margaret River is a well-known tourist destination.

Margaret River, another city in the south-west, is about three and a half hours from Perth.
Most importantly, Margaret River, one of Western Australia's most well-known cities, is known for its distinct city centre.
Margaret River's main attractions include the four main Mammoth Caves, Ngili, Lake, and Jewell Cave. Explore the Leeuwin-Naturaliste National Park, marvel at the Hamelin Bay stripes, and indulge in decadent chocolate at the Margaret River Chocolate Factory. Oompa Loompas do not exist.
Accommodation options include Central Avenue, Margarets Forest, and Margaret River Seascape apartments.
5. Guilderton is located north of Perth.
Guilderton is located approximately 90 minutes north of Perth. Simply continue on Wanneroo Road until you reach the Guilderton Junction.
It's hardly a city, but Guilderton is the place to be if you enjoy the outdoors, with kayaking, fishing, and swimming popular on the Moore River and the nearby beach.
Those who want to pitch a tent can do so at Guilderton Caravan Park, which is your only option unless you pay extra money for a vacation home. With a picturesque view of the Moore River and the Indian Ocean combined with a spectacular view, a weekend in Guilderton is well worth it.
4. Augusta at the South End
Augusta is located in the southwestern part of the state and takes about 4 hours to get to from Perth.
Augusta is a small town with a population of slightly more than a thousand people. The Leeuwin Lighthouse, on the other hand, is a popular tourist destination due to its stunning coastal views. And it has a great outdoor adventure with fishing, camping, and hiking as popular hobbies.
In Augusta, you get the best of both worlds, with the southern and Indian Oceans connected from a spit of land on the coast, and the best views from the top of the lighthouse, which offers daily tours. The quiet city centre and Augusta Marina are two other major city attractions.
3. Bunbury in the Southwest

Bunbury is located in the southwestern region of the state and is only a two-hour drive from Perth.
Bunbury is Western Australia's largest regional city and is primarily a residential area for the many people who live in and around the city. This is not to say that there aren't a plethora of activities for those looking for a getaway in an upbeat region with fantastic beaches close to the city centre.
Bunbury Cut, Back Beach, and Koombana Bay are all great places to spend time on the beach. Which is a real summer hit, with many cafes and restaurants just a stone's throw away from the Bunbury boardwalk? For those who enjoy shopping, there are several shopping malls to choose from, including Bunbury Centrepoint, Bunbury Forum, and Eaton Fair.
2. Lancelin is located 90 minutes north of Perth.
Lancelin is a popular city break destination because it is only a 90-minute drive from Perth along Indian Ocean Drive. It's also 45 minutes to the Pinnacles and 90 minutes to Jurien Bay.
Similarly, Lancelin is the place to go if you're looking for adventure, because that's exactly what you'll find in Western Australia's tourist capital. Lancelin is well-known for its dunes, which offer a variety of exciting activities such as sandboarding, motorcycling, and four-wheel driving.
If you don't want to get sand in your shoes, you can go boating or fishing on Lancelin Beach, take a stroll along the shoreline, have a few beers at the local pub, visit nearby towns like Ledge Point, and try the best cakes north of Perth at Lancelin Bakery.
Although accommodation in Lancelin is limited, there are some luxury beach camping holiday homes. Ledge Point, which is only 10 minutes away, also has lodging options. The Seadunes lodging and the Lancelin Lodge are two places to stay.
Jurien Bay is located a few hours north of Perth.

The Jurien Bay location is approximately two and a half hours north of Perth. While travelling along the beautiful Indian Ocean Drive, you will pass by other Western Australian coastal cities such as Guilderton and Lancelin.
It is one of Western Australia's picturesque coastal cities that will provide holiday visitors with a fantastic short break outdoors while exploring a vividly beautiful part of Australia. I had a great time in Denmark, and it is one of the best cities to visit in North Perth because of its stunning beaches and breathtaking coastal views.
The best things to do in Jurien Bay include skydiving, snorkelling or kayaking in the bay, a coastal hike along the 15km Turquoise trail, fishing on the Jurien Bay jetty, and watching the sun set over the Indian Ocean.
The famous Jurien Bay Tourist Park, which is excellent for a luxurious stay in chalets, caravans, and camps, is one of the best places to stay in Jurien Bay. The Jurien Bay Hotel, beachfront vacation units, and The Heights Bed & Breakfast are also worth a visit.