Sponsored Links
Alfa Fellowship Program in Russia 2023- Apply Now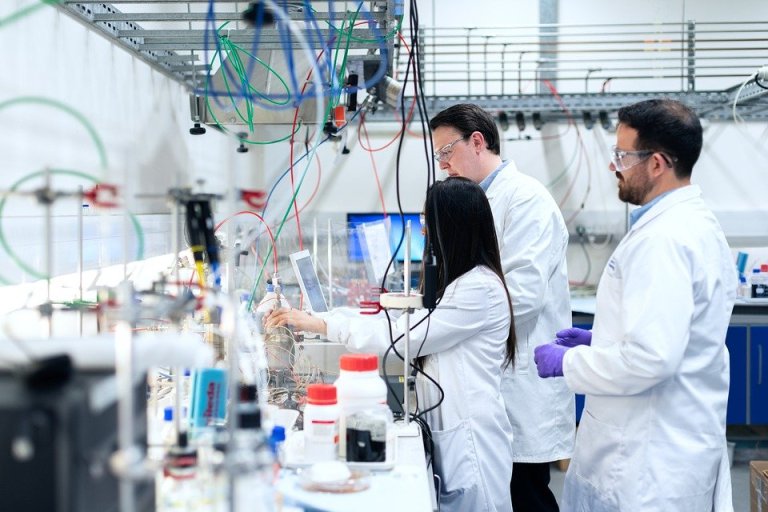 Alfa Fellowship Program Description
The Alfa Fellowship Program 2023 is now accepting applications. The Alfa Fellowship Program is a prestigious international initiative that provides up to 18 accomplished young Americans, Britons, and Germans with the opportunity to complete a high-level professional development programme in Russia each year.
Also read: Humphrey Fellowship Programme
The Alfa Fellowship Program Russia includes a monthly stipend, housing, insurance, all program-related travel expenses, language training in Russia, and private tutoring in the United States, United Kingdom, or Germany.
Fellows complete work placements at leading institutions, attend professional seminars, and receive intensive language training during their Alfa Bank Fellowship. The Alfa Program's primary goals are to broaden networks of American, British, German, and Russian professionals, foster greater intercultural understanding, and advance understanding of Russia.
Alfa-Bank is the sponsor.

The Alfa Fellowship Program is sponsored by Alfa-Bank and administered by Cultural Vistas in the United States, United Kingdom, and Germany, and by the Fund for International Fellowships and Cultural Dialogue in Moscow. OJSC Alfa-Bank is incorporated, focused, and based in Russia, and is not affiliated with Alfa Insurance, which is based in the United States.
Alfa Bank JSC, the Alfa Group's corporate treasury, is one of Russia's largest private commercial banks. Mikhail Fridman, a Russian businessman, founded it and is still the majority owner today. Its headquarters are in Moscow.
Alfa-Bank, founded in 1990, is a full-service bank that operates in the majority of financial markets, including retail and corporate lending, investment banking, leasing, factoring, and trade finance. In terms of total assets, total equity, deposit and loan portfolios, Alfa-Banking Group is Russia's largest private bank.
Nationality of the Host
The Alfa Fellowship Program is sponsored by Alfa-Bank, and the scholarship is available in Russia.
If you are an international student looking to study in the United Kingdom, look into the best scholarships available for study in the United Kingdom.
Nationality Eligible
This Alpha Program is open to citizens of the United States, the United Kingdom, and Germany.
Aside from the Alfa Fellowship Program in Russia, international students can apply for other scholarships to study abroad. You can search our scholarships by country to find all available scholarships.
Is the Alpha Fellowship Program Beneficial?
The following provisions are included in the Alfa Fellowship:
Transportation to and from New York City or London, as well as lodging (if necessary) for selection interviews
Speakers, activities, travel, and lodging are all included in this orientation seminar in Washington, D.C.
Transportation related to the programme between the United States, the United Kingdom, Germany, and Russia
Pre-departure and in-country language training in Moscow, including briefings, assignment planning, and excursions
During the programme in Russia, you will receive a generous monthly stipend.
Every program-related trip within Russia
Moscow Accommodation
During the programme in Russia, you will have limited international health, accident, and liability insurance.
Alfa Fellowship Program 2023 Eligibility
Alfa fellows have a demonstrated interest in Russian and European/Eurasian affairs, exceptional academic and professional credentials, demonstrated personal initiative, and clear professional goals and expectations.
Open to citizens of the United States, the United Kingdom, or Germany aged 25 to 35. (Russian citizens are ineligible to apply)
A graduate degree in business, economics, journalism, law, public policy, or a related field is required, as is at least two years of relevant professional experience. Candidates without a completed or ongoing graduate degree must have an undergraduate degree and 5-6 years of professional experience in their field.
Outstanding professional accomplishments and academic credentials
Active participation in community or public service
At the time of application, Russian language experience is prefered but not required. If an applicant does not speak Russian, he or she must demonstrate proficiency in a second language in order to be considered for the programme.
Fellows have demonstrated leadership potential and are involved in the community or public service.
The Alfa Fellowship Program is a high-level initiative that focuses on the Fellows' assignments in Russia. Independent or academic research will not be supported by the Alfa Fellowship Program.
Also read: British University of Plymouth Scholarship programme
How to Apply for the 2023 Alfa Fellowship Program
The online application for the Alfa Fellowship Program must be submitted by December 1 at 11:59 p.m. EST, and all supporting documents must arrive by the same date. To gain access to the online application system, please fill out an application request by clicking on the "Apply Now" button on the left.
Please read the instructions below as well as the frequently asked questions.
Visit the Alfa Fellowship Program for more information.
Documents Required
Completed online application, which included:
Statement of purpose
Resume
Writing sample in Russian
2 letters of recommendation based on the most recent university transcript Recent supervisors or professional mentors who have worked closely with the applicant should serve as recommenders.

Application Deadline for the Alfa Fellowship Program 2023
The application period for the 2023 programme year is now open, with applications due no later than December 1. Therefore
Sponsored Links