Admissions
Albukhary Undergraduate Scholarships 2023 – Application Guidelines
Sponsored Links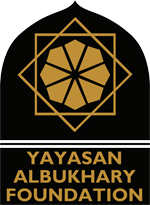 Albukhary Undergraduate Scholarships 2023 – Guildlines
This is a competitive scholarship based on academic merit and financial need, made possible by a generous donation from the Albukhary Foundation, a Malaysian charity dedicated to facilitating access to world-class education.
Previously, each of our scholars received £20,000 in funding for the duration of their undergraduate course. We welcomed ten Albukhary scholars to Warwick in 2020/21 and 2021/22, respectively.
also read: Fully Funded Scholarships Without IELTS 2023
International applicants who are eligible have been contacted with information on how to formally apply for this scholarship, and the application portal is now open.
The eligibility criteria for 2023/24 entry is as follows:
Be a national from one of the following countries*:
Afghanistan, Albania, Algeria, Angola, Anguilla, Antigua and Barbuda, Argentina, Armenia, Azerbaijan, Bahamas, Bangladesh, Barbados, Belarus, Belize, Bermuda, Bhutan, Bolivia, Bosnia-Herzegovina, Botswana, Brazil, British Overseas Territories, Brunei, Burma, Cambodia, Cameroon, Cape Verde, Cayman Islands, Central African Republic, Chad, Chile, China, Colombia, Costa Rica, Croatia, Cuba, Dijibouti, Dominica, Dominican Republic, Democratic People's Republic of Korea, DR Congo, East Timor, Ecuador, Egypt, El Salvador, Equatorial Guinea, Ethiopia, Falkland Islands, Fiji, Gabon, Gambia, Georgia, Ghana, Grenada, Guatemala, Guinea Bissau, Guyana, Haiti, Honduras, Hong Kong, Iceland, India, Indonesia, Iran, Iraq, Israel, Jamaica, Japan, Jordan, Kazakhstan, Kenya, Kiribati, Kosovo, Kyrgyzstan, Laos, Lebanon, Lesotho, Libya, Macedonia, Madagascar, Malawi, Maldives, Malaysia, Marshall Islands, Mauritius, Mexico, Micronesia, Moldova, Mongolia, Montserrat, Montenegro, Morocco, Mozambique, Namibia, Nauru, Nepal, Nicaragua, Nigeria, Palestinian Territories, Pakistan, Panama, Papua New Guinea, Paraguay, Peru, Philippines, Pitcairn Islands, Republic of Congo, Russia, Rwanda, Samoa, Sao Tome & Principe, Senegal, Serbia, Seychelles, Sierra Leone, Singapore, Solomon Islands, Somalia, South Africa, South Korea, South Sudan, Sri Lanka, St Helena, St Kitts and Nevis, St Lucia, St Vincent, Grenadines, Sudan, Swaziland, Syria, Taiwan ROC, Tajikistan, Tanzania, Thailand, Trinidad & Tobago, Tonga, Tunisia, Turkey, Turkmenistan, Turks and Caicos Islands, Tuvalu, Uganda, Ukraine, Uruguay, Uzbekistan, Vanuatu, Venezuela, Vietnam, Yemen, Zambia, Zimbabwe
*Proof of nationality will be requested when a scholarship is offered.
Be in receipt of a conditional or unconditional offer of study for a full-time three year undergraduate course listed below. To be considered you must have applied for this course before the UCAS application deadline of the 26th January 2023.
Applications have now closed.
Sponsored Links