Light the Fire Essential Oil Blend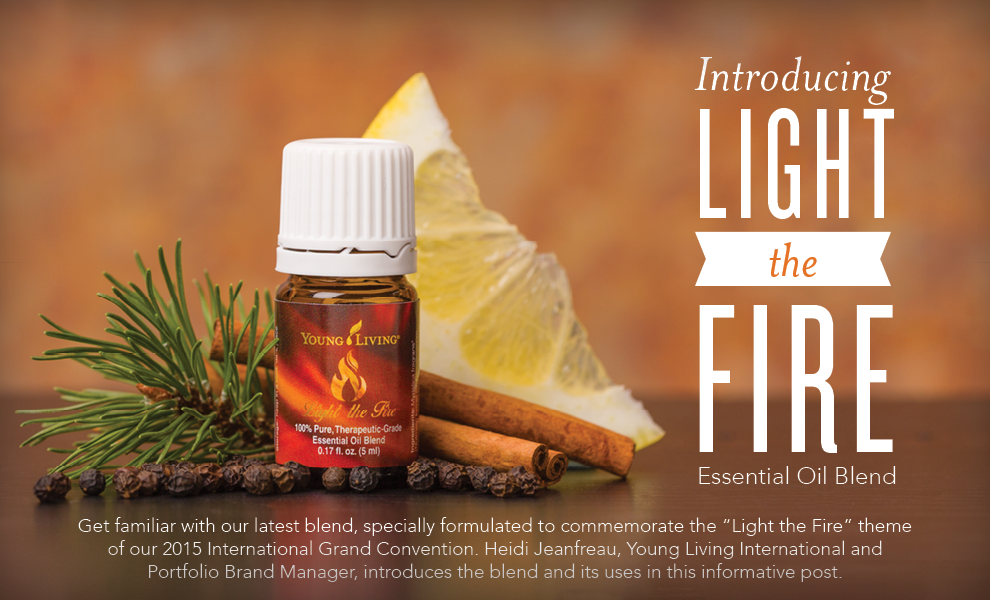 Light the Fire Essential Oil Blend is now available.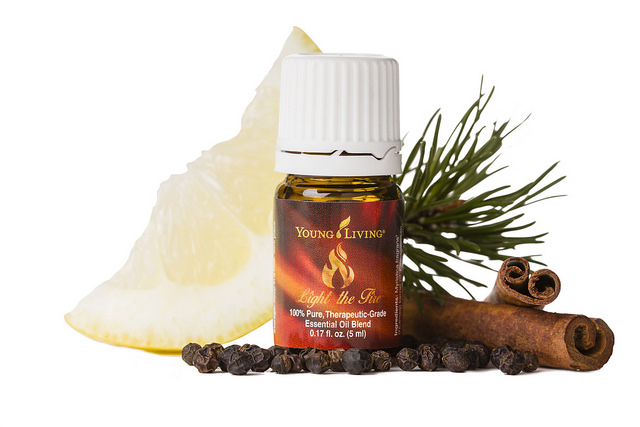 Introduction:
I'm ecstatic about one of our 2015 International Grand Convention's new oil blends, Light the FireTM! One of the many perks of working at Young Living was the opportunity to preview this extraordinary blend prior to its release.
Young Living Light the Fire Essential Oil Blend
Light the Fire is a unique blend of rich, earthy, and relaxing aromas. D. Gary Young created this one-of-a-kind and proprietary blend to complement and support the Light the Fire convention theme. Northern Lights Black Spruce, the first oil distilled at our new Northern Lights Canada farm; Mastrante and Ocotea from our Ecuador farm; Hinoki and Jade LemonTM from our Taiwan farm; and Nutmeg, Cassia, Canadian Fleabane, and Black Pepper are all included in this warm, spicy fragrance. The naturally occuring constituents beta-caryophyllene, alpha-pinene, beta-pinene, and limonene are also present in Light the Fire.
Also read: the limbic system and Associated structure
I dilute Light the Fire with V-6TM Vegetable Oil Complex in a 1:4 ratio and apply it with a roller fitment. For the past week, I've been applying it over my heart and massaging it into my legs to enjoy its uplifting aroma throughout the day.
Here are some ways to have fun with Light the Fire:
To enjoy its spicy and rich fragrance, inhale directly from the bottle.
Apply it diluted to your wrists and heart for a warm, inspiring aroma.
To kickstart your day, use during morning prayer or meditation.
Combine with V-6 and massage your feet before going to bed.
To create a rich aromatic experience, combine with Build Your DreamTM, Live With PassionTM, Magnify Your PurposeTM, Present TimeTM, or Valor IITM.
What is the purpose of light the fire essential oil?
Light the Fire essential oil blend will rekindle your passion and purpose. Enjoy the warm, spicy, and grounding combination. Black pepper, ocotea, and nutmeg combine to create a deeply restorative and relaxing scent.
Set the fire.
PV 46 Item No. 33383
What essential oils do you use to boost your energy?
8 Essential Oils for Increased Energy, Focus, and Productivity
Lemon. This zesty marvel is a true natural hero… Basil Grapefruit. Sweet, sweet basil. Grapefruit essential oil is cold-pressed from grapefruit rind…. Lime…. Bergamot…. Rosemary…. Pine…. Eucalyptus.
What happens if you set essential oils ablaze?
The flashpoint of essential oils can range from 100°F to 215°F, which is significantly lower than the standard temperature of a flame. If exposed to too much heat, they are very likely to catch fire and produce a large flame.
Which essential oil is the most flammable?
Fir needle is the most flammable essential oil.
Frankincense.
Sage, clary.
The pine needle
Galbanum.
Cypress.
The berry of juniper.