Quaters Semesters AND Trimesters Definitions and Differences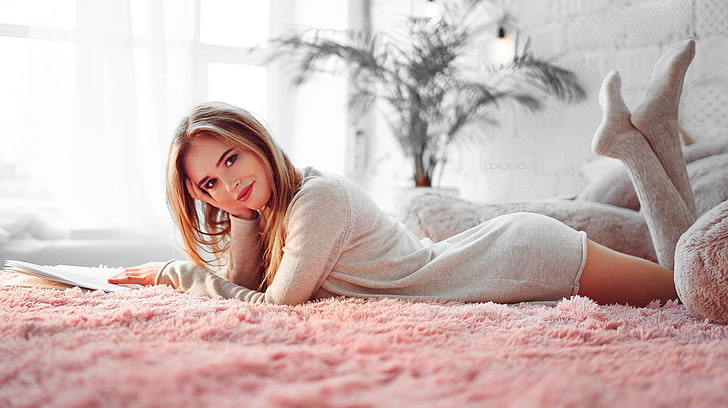 Quaters Semesters AND Trimesters Definitions and Differences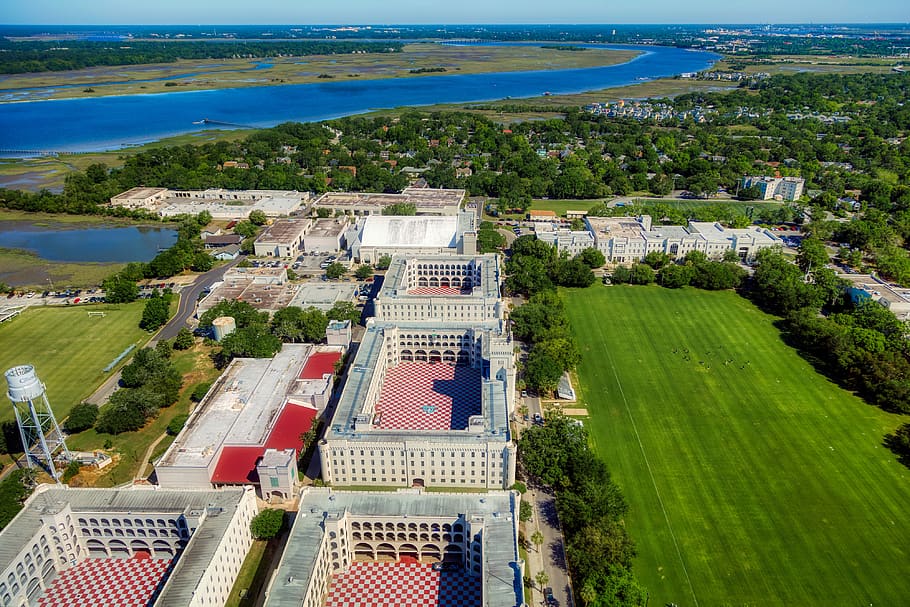 There are numerous options for furthering your education at an American university in the United States. While many schools may offer the same programme, different academic calendars at different schools may affect the number of courses you take each session. Schools in America divide the academic year into different lengths of time. The quarter system, semester system, and trimester system are the academic calendar systems used in the United States.
READ ALSO: BEST ONLINE COLLEGES FOR MILITARY
WHAT IS A QUARTER?
The academic year is divided into four sessions by a quarter system, which are fall, winter, spring, and summer. In general, summer sessions are not required by colleges in the United States, but you can use them to complete classes that were not available during the other sessions or to complete your degree early. Each session in a quarter system lasts about ten weeks. You can take three or four classes per quarter, depending on how many credits each class is worth. In general, an American university's school year begins at the end of September and ends in June. Quarter systems are most commonly used at associate's degree-granting institutions, primarily community colleges.
Because a quarter is only ten weeks long, the intensity of your classes may be greater than if you took them over a semester or trimester. Although the difficulty of the coursework and exams may be the same, the amount of work you will have to do will be significantly greater. Fitting nearly 15 weeks' worth of work into ten weeks will necessitate some extra effort on your part. On the plus side, having fewer classes to focus on at once can reduce the stress of juggling multiple tasks at once.
Quaters Semesters AND Trimesters Definitions and Differences
How to Maximize the Quarter System:
Try to balance your classes.
Have you ever felt overwhelmed by an abundance of work? Quarter systems allow you to be more flexible in your class schedule and make even the most difficult courses more manageable. If you take the most difficult courses all at once, you will become stressed, overworked, and overwhelmed by the amount of work required. Combining difficult classes with more manageable electives has been shown to be one method of reducing the overall strain caused by quarter systems. This will give you more time to focus on the most important tasks and, depending on the electives you choose (art, sports, etc.), even scheduled time to do something you enjoy.
Establish connections
When you consider the number of electives you'll take, the types of students you'll meet will cover a wide range of majors and degrees. This is a great time to make new friends, make professional connections, and maybe even get some recommendations from professors. Classes are important, but the relationships you form outside of them can be just as rewarding.
Quarter-system study at an American university can provide you with some of the most rewarding networking opportunities of your academic career. The students you are placed with will be the same students you will see for the majority of your time at university, especially in semester systems. Because semesters are longer and the following courses are designed to be taken sequentially, the chances of meeting new people are much lower. Every ten weeks, you will be grouped with new students, professors, and faculty from the opposite end of the spectrum.
Try doing something new.
Have you ever considered learning martial arts? There is an option for that. If you've ever seen someone play an instrument and thought to yourself, "I wish I could have learned how to play that," it's not too late! Colleges in the United States offer electives in almost every subject under the sun. College is a time to discover yourself and perhaps pick up a new skill or two. If you study in a quarter system at an American university, you will have many opportunities to take classes that you would not have taken otherwise. Finding the right balance of work and play can make even the most stressful times more bearable.
WHAT EXACTLY IS A SEMESTER?

The academic year is divided into two sessions by a semester system: fall and spring. Each session lasts about 15 weeks, with a winter break in between the fall and spring sessions and a summer break following the spring session. You can take four to six classes per semester, depending on how many credits each class is worth. The semester system is used by approximately 90% of colleges in the United States, making it the most common type of academic schedule in higher education.
Students who prefer a slower, less demanding pace thrive in a semester system. A semester covers the same amount of material as a quarter, but over 15 weeks rather than 10. Classes are frequently divided.Classes are frequently divided into alternating schedules. Depending on how your schedule is set up, you could have three classes one day, two the next, and three the day after that. Building responsible habits and staying on top of your due dates is critical to your success in an American university because it is much easier to get distracted in this setting.
How to Maximize the Semester System
Create a detailed schedule.
It's easy to lose focus when you only have a few assignments due each week and exams seem to be weeks away. Filling your schedule with activities will ensure you stay productive and make the most of your study abroad experience. Setting aside specific time slots during your time at an American university, whether to study for classes, do assignments, or even watch an episode of the newest Netflix show, will ensure you're staying on track with your priorities and will help you be prepared when things get hectic. We strongly advise purchasing a calendar or notebook to keep track of everything
Get involved
The extra free time provided by semester systems can allow you to become involved on campus or in your local communities. Participating in school clubs or attending events can provide you with valuable networking opportunities, making you a more appealing candidate after graduation. Some of the best universities in the United States maintain a database of all their school's clubs and organisations. There's a lot, folks. Whatever your interests are, your American university will most likely have something similar. School clubs can even be a great place to meet new people with similar interests.
Look into opportunities outside of school.
You may be able to work while studying abroad depending on the type of student visa you have. Working can help you stay productive during the slow grind of a long semester, and it can also provide you with some extra money to save for a rainy day. More importantly, looking for internship opportunities while in school can help you gain valuable experience in your industry while being mentored by industry experts. Combining your studies at an American university with real-world experience can set you apart from your peers and provide insight into your future goals.
Quaters Semesters AND Trimesters Definitions and Differences
READ ALSO: SOME COOL LAST NAME FOR YOUR FICTIONAL CHARACTER
Definitions and distinctions between quarters, semesters, and trimesters
WHAT IS A TRIMESTER?
The academic year is divided into three sessions by a trimester system: fall, winter, and spring. Each trimester lasts about 12 to 13 weeks. You can take three to four classes per trimester, depending on how many credits each class is worth. Many high school programmes in the United States that use the trimester system offer a summer session that is more closely related to the quarter system.
Many middle and high schools in the United States use the trimester system. In contrast, most higher education institutions use semesters, though some colleges in the United States use the trimester system. A trimester system of study is a happy medium between quarters and semesters. You benefit from attending classes frequently and changing classes frequently (relative to semesters)
as well as more personalised instruction from instructors, as in a quarter system Trimesters are not as fast as quarters, but they last 2-3 weeks longer, giving you more time to prepare for big assignments or exams.
Understanding each academic calendar can help students better understand what their course load will be like during the academic school year. There is a lot that goes into selecting the best calendar system for you. Understanding how you work best, the opportunities you want to pursue, and the lifestyle you want to live can assist you in selecting the calendar system that will allow you to be your best.The end goal is the same regardless of which academic calendar your school uses: to graduate and receive your degree from an American university.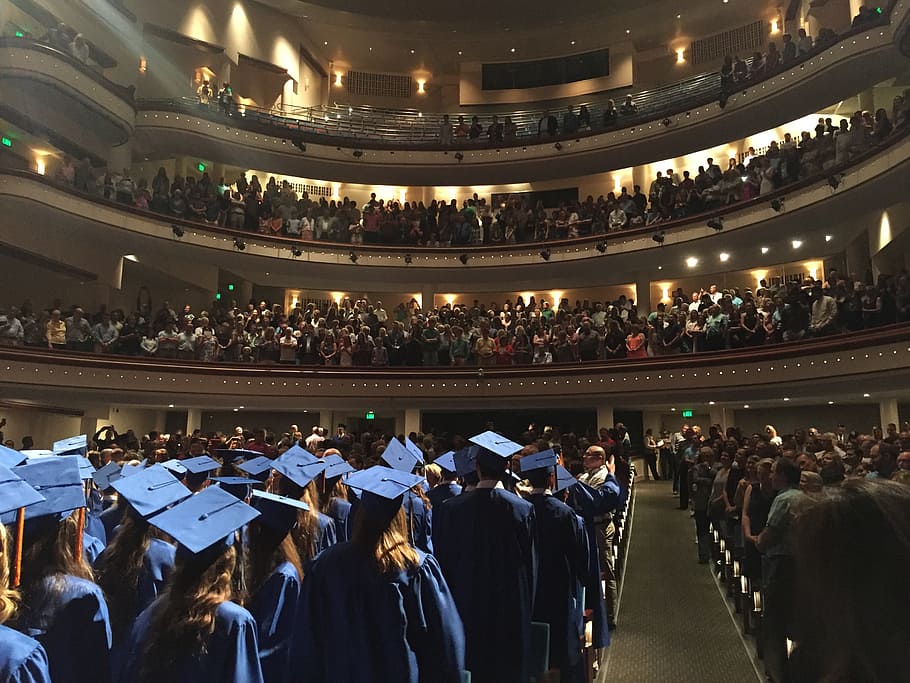 The US Education System
GPA
For information regarding GPA please check GPA section. GPA reflects your existing grades in US grading format (actually widely used in many countries).
Semester structure
The fall, spring, and summer semesters are used by the majority of US universities. Each semester lasts approximately four months.
The fall semester (which begins in August/September)
This is the first semester of the academic year, which begins in mid-August/early September and is also known as the autumn semester. This semester marks the start of the academic year, and most aid and assistantships are available during this time. Furthermore, this is when the majority of new applicants arrive.
The upcoming spring semester (Starts in January)
Classes typically begin in the first or second week of January. Most universities (about 85 percent) admit new students during this semester, but the number of students admitted is lower than in the fall.Aid is less likely, but there are other on-campus part-time jobs available year-round that are sufficient to cover your living, housing, and personal expenses. This is known as the winter semester at some universities.
The summer session (Starts around beginning of JUN)
This is the shortest of the three semesters, lasting two months and typically beginning in June. Summer enrolment is uncommon at most universities. Although the university may have a summer intake, ensure that the department accepts new students (this applies to spring as well). In many cases, regular students do not enrol for this semester and instead work full-time on campus (40 hours per week) or participate in industrial training.
What exactly is a Teaching Assistantship/TA?
Teaching Assistants (TAs) generally assist professors/teachers with the course, such as grading homework or a specific topic in class. Assisting students in class/examinations, etc. You can get TA from a professor who is not in your major. In most cases, TAs will receive in-state tuition; however, depending on funding available, you may receive a full tuition waiver or even a monthly stipend. TAs typically work 20 hours per week.
This is required for students pursuing master's degrees leading to doctorates (Direct doctorate after under graduation). It is recommended that students who wish to pursue a doctorate at a later stage choose this option. The non-thesis option typically necessitates the completion of a project by the end of the course. Students who choose the project option graduate in four semesters (1.5 years), while students who choose the thesis option graduate in two years, with exceptions in both cases.
The thesis and non-thesis alternatives
This primarily applies to MS students. A thesis option necessitates the completion of a thesis, after which a dissertation (must contain a genuine or original idea) must be presented and defended orally.
What are credit hours?
Aside from some mandatory essential papers, the US system usually allows a student to choose papers, and each paper carries a certain number of credits, say 3 or 4. (in the case of a project it would be 5 or 6). When a student has completed all of the required credits, he or she graduates. Most universities require 30 to 36 hours for non-thesis (usually includes a project) options. This requirement is much lower for the thesis option, but with a thesis work to be presented.
Transfer Credits
If you want to change your major or university/college, you may be able to transfer some of your previous credits to your new major or college. You only need to complete the remaining credits to complete your degree. The number of credits you can transfer is usually limited (depending on the college/department).Undergraduate or graduate degree
A master's or postgraduate degree is equivalent to a graduate degree (In most cases it takes 2 years to complete). A BS/degree Bachelor's is an undergraduate degree.
Quaters Semesters AND Trimesters Definitions and Differences in 2022
General Difference between MS and ME
Master of Engineering Degree
Application and practice oriented
Accredited
Relatively inflexible curriculum due to accreditation requirements
Includes both a thesis option and a non-thesis option
Thesis standards established by Speed Scientific School
Degree granted through Speed Scientific School
Master of Science Degree
Research oriented
Not accredited (nationally, no engineering M.Sc. degrees are accredited)
Flexible curriculum
Thesis is required
Thesis standards established by the University.
Degree granted through the Graduate School
Computer Sciences/Computer Engineering
In the United States, they are completely separate departments (in most cases). Computer Engineering focuses on hardware, whereas Computer Science focuses on software. In some countries, CS and Computer Engineering are the same thing. If you want to work in software, you should get a degree in computer science.