Online Jobs and Office Jobs Near me May 2023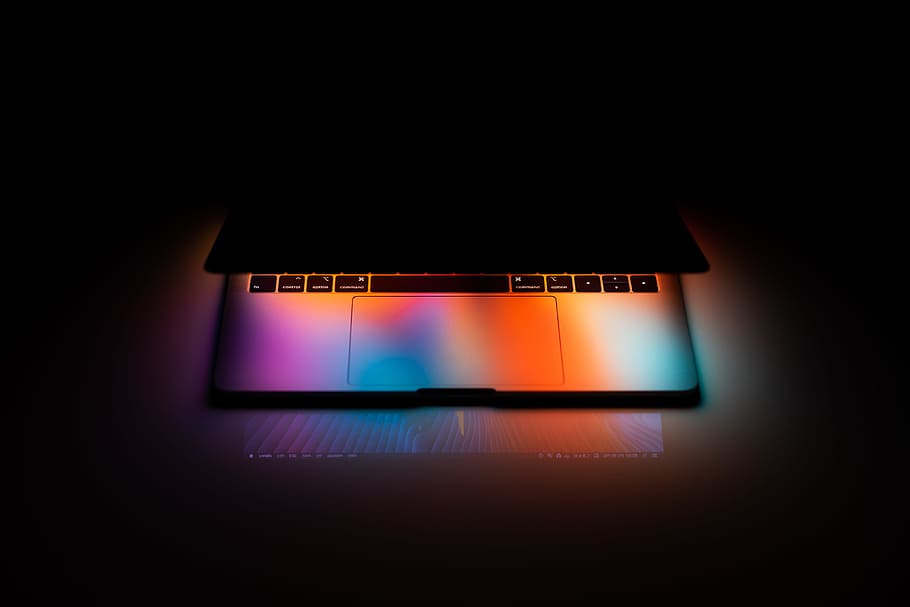 These are the list of Online Jobs and Office Jobs Near me May 2023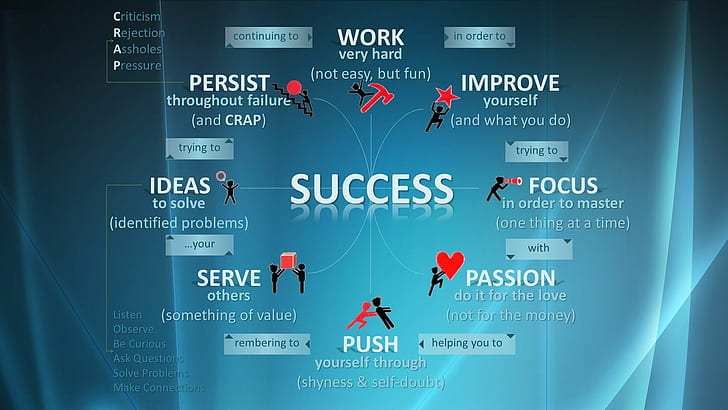 1.
Grant Master's Creative Writers Fellowship is back.
The 100% online fellowship, fully sponsored by Grant Master, is currently looking for exceptional creative writers all over Africa who want to master grant writing and significantly increase their income by working as Grant Writers.
For more details, visit:
2.
SCHOLARSHIP!
Learn and build a career coding/software development (backend, frontend, mobile) and UI/UX design skills for FREE.
Top finalist will end up with a job/laptop.
Register now- https://t.co/5XTxWghwhD
3.
Our client is one of the leading brands in the telecommunications industry.
Due to expansion, they are recruiting to fill the position below:
Job Title: Business Development Manager
Locations: Ibadan – Oyo, Port Harcourt – Rivers and Kano
Employment Type: Full-time
Responsibilities
Develop a growth strategy focused both on financial gain and customer satisfaction.
Conduct research to identify new markets and customer needs.
Arrange business meetings with prospective clients.
Promote the company's products/services.
Prepare sales contracts.
Keep records of sales, revenue, invoices etc.
Provide trustworthy feedback and after-sales support.
Build long-term relationships with new and existing customers.
Contacting potential clients to establish rapport and arrange meetings.
Planning and overseeing new marketing initiatives.
Finding and developing new markets and improving sales.
Attending conferences, meetings, and industry events.
Requirements
B.Sc / B.A Degree in Business Administration, Sales or relevant field
Minimum of 2 years experience as a business development manager or sales executive
Proven sales track record
Experience in customer support is a plus
Proficiency in MS Office.
Proficiency in English
Market knowledge
Communication and negotiation skills
Ability to build rapport.
Application Closing Date
30th June, 2023.
https://fadacresources.zohorecruit.com/jobs/Careers/421832000040375713/Business-Development-Manager
4.
WE'RE HIRING
OFFICE MANAGER NEEDED AT A FASHION STORE & LAUNDRY IN GWARIMPA
-Must be an Abuja based FEMALE .
-Must have good communication skills , be confident and not shy .
-Must live in Gwarimpa . (APPLICANTS LIVING OUTSIDE GWARIMPA SHOULD NOT APPLY)
-Must be tech savy and pro-active.
-Must be open to on-the-job learning.
-Must be experienced in book keeping.
-Must be experienced in digital marketing.
-Must be experienced in professional making of phone calls.
OFFICE LOCATION – 1st Avenue Gwarinpa .
RENUMERATION : N35,000 – N40,000
APPLICATION CLOSES 30TH MARCH 2023
Interested applicants should call or whatsapp 07067926262 .
Also forward CV to [email protected].
5.
We're hiring! ????
We are looking for a data operations intern who will be responsible for research and data management.
If you have excellent research skills and pay great attention to detail, this role is for you. Apply here ????????
6.
Urgent vacancy
Role – Loan officer
Experience – 4years
Qualification- HND/ BSc
Location- Lekki phase 1
Pay- 200k to 400k gross
Must have experience in a lending company not from a microfinance bank
Interested candidates should send CV to
[email protected]
7.
*Vacancy Announcement *
Lounge Manager
Lounge Supervisor
Lounge PRO
Send cv to


[email protected]
The lounge is located at Alagomeji area..
8.
Dexterous Applied Training Institute (DATI) is a consultancy, training and development Institute certified by the various industries in which we operate. Established to support Public & Private Organizations, Oil & Gas organisations as well as their Host Communities, Manufacturing & Production Companies, Energy Companies, Hospitality businesses, and Educational Institutions. We also ensure the closure of skills gaps, advice on current upskilling needs of organizations and generally develop the capacity of Human Resources according to global best practice and standards in order to make sure organizational goals are achieved alongside technology transfer.
We are recruiting to fill the position below:
Job Title: Quantity Survey / Building Estimation Instructor
Location: Port Harcourt, Rivers
Employment Type: Contract
Job Description
The job role involves training delegates on Quantity Surveying/Building Estimation.
The goal is to deliver training in an efficient and hands on manner for expected course outcomes to be achieved.
Responsibilities
Ensure the development of up to date course materials and teaching slides (if required)
Plan, organize and deliver course content during course duration
Liaise with training administrator to determine appropriate course delivery methods
Administer Assessment
Adhere to agreed training schedules and number of expected course delivery contact hours
To maintain accurate attendance records
To conduct student evaluations in accordance with the Institute's policies
To make suggestion to the training coordinator concerning improvements in curriculum
Qualifications / Requirements
Minimum of B.Sc or HND in Quantity Surveying or related discipline
Possession of other professional certifications will be highly desirable
Minimum of 2 years' experience in a similar role
Key Skills / Competencies:
Must be proficient with Revit and Microsoft Excel
Knowledge Quantity Surveying and building estimation practices
Research-oriented
Excellent oral and written communication skills
Excellent organizational and interpersonal skills
Must exhibit emotional stability and control.
Application Closing Date
20th May, 2023.
Method of Application
Interested and qualified candidates should send their CV and cover letters to: [email protected] with the Job Title e.g "QS / BI Instructor" as the subject of the mail.
9.
Beebeejump is a Renewable Energy company specialized in providing efficient and affordable electricity at different scale. We meet the electricity needs of household and all strata of businesses through our Pay as you go structure, improving quality of life and providing access to 24/7 electricity.
We are recruiting to fill the position below:
Job Title: Warehouse Officer
Location: Port Harcourt, Rivers
Employment Type: Full-time
Responsibilities
Achieve high levels of customer satisfaction through excellence in receiving, identifying, dispatching and assuring quality of goods
Measure and report the effectiveness of warehousing activities and employees performance
Organize and maintain inventory and storage area
Ensure shipments and inventory transactions' accuracy
Communicate job expectations and coach employees
Determine staffing levels and assign workload
Interface with customers to answer questions or solve problems
Maintain items record, document necessary information and utilize reports to project warehouse status
Identify areas of improvement and establish innovative or adjust existing work procedures and practices
Confer and coordinate activities with other departments.
Requirements and Skills
HND / B.Sc qualification
3 – 5 years of work experience.
Proven work experience as a Warehouse Supervisor
Highly effective supervisory skills and techniques
Knowledge of warehouse software packages and MS Office proficiency
Ability to input, retrieve and analyse data
Hands-on commitment to getting the job done
Excellent communication and interpersonal skills.
Application Closing Date
28th May, 2023.
Method of Application
Interested and qualified candidates should send their CV to: [email protected] using the Job Title and the Location as the subject of the mail.
10.
Job Title
Bread Baker
Chef
Sale Executives
Baker Assistant
Pastry Chef/ Baker
Bakery Supervisor
.
Walk in Submit your Hardcopy CV to;
a). Emeyal Street GRA (2) by Polo Club
&
b). By Stadium Road, Mummy B Junction
Port Harcourt Nigeria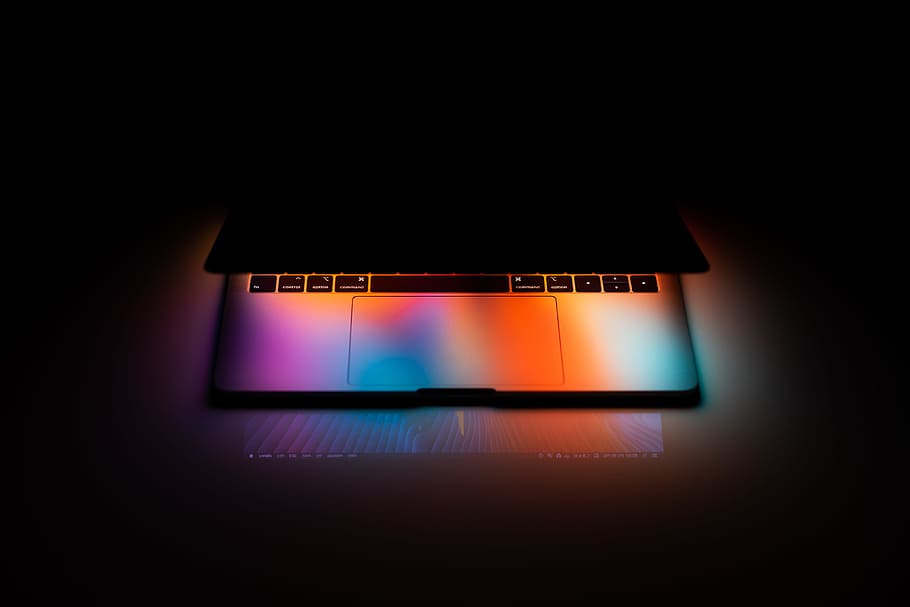 11.
We are looking for a results-driven Front-End / Mobile Developer to join our team.
Technology:
• Vue Js, React and Native
salary range: 180-250k
Send cover letter & C.V to the link attached below.
Subject: Frontend/Mobile Developer
https://crand-technologies.welcomekit.co/jobs/front-end-developer_lagos
Online Jobs and Office Jobs Near me in Portharcourt,Abuja,Lagos,Osun May 2023
12.
VACANCY: ASSISTANT SECRETARY
(Odili Road, Port Harcourt)
QUALIFICATION: OND/HND/BSc
REQUIREMENTS:
Computer literate
Good writing and communication skills
Hardworking and driven
To apply, send your CV to

[email protected]

with the subject, ASSISTANT SECRETARY
13.
Date opened: 11-Feb-22
Green Vault Hospitality is a premium lounge, located at Egbeda Lagos. We place our guests on a high pedestal, along with the experience that thrills forever. We guarantee highly professional and trustworthy staff who are ready to provide unconditional first-class service that creates a lasting beautiful experience.
We are recruiting to fill the positions below:
Job Title: Chef ( Commercial)
Experience: Minimum of 4years
Qualification: Equivalent of Diploma
Salary: 60k – 80k
Job Title: Mixologist
Experience: 3years
Qualification: Minimum of OND
Salary: 50,000
Job Title: Waitress
Experience: 2 years
Qualification: Minimum of SSCE
Salary: 30,000
Job Title: Cook
Experience: 2 years
Qualification: Minimum of SSCE
Salary: 35,000
Job Title: Barman
Experience: Minimum of 2years
Qualification: Minimum of SSCE
Salary: 35,000
Application Deadline:
17 June 2023
How to Apply
Interested and qualified candidates should send their CV to: [email protected]
using their interested Job Title as the subject of the email.
14.
A top cosmetics & beauty company in Anthony/Maryland urgently needs:
Factory workers (0 -1 year experience)
Biochemist
Cosmetics scientist/Micro biologist
Stockist
Deadline : 48 hours
Send your CV to [email protected].
15.
A leading textile company located in Oshodi urgently needs:
Personal assistant
Logistics manager
Send a WhatsApp message to 08180730216 & CV to [email protected]
Deadline 48 hours
16.
Experienced Backend Developer at Micserah Limited
Location: Lagos
Employment Type: Full-time
Responsibilities
Your Responsibilities will include:
Define and deliver resilient software that meets and exceeds the expectations of your team, managers, and product stakeholders.
Develop readable, testable, and maintainable code to spec.
Commitment to continued technical and professional growth.
Interfacing with stakeholders to understand their business, goals, and visions for products supported by the product organization.
Lending your knowledge and positive approach to overall team development.
Frameworks, and technologies we use include but are not limited to; NodeJs + TypeScript, Kubernetes + Helm, Redis, RabbitMQ, Docker, MongoDB, Github + CircleCI, Loki + Grafana
Requirements
As the ideal candidate for this role you have:
At least 3 years of professional experience as a Software Engineer, writing code for web applications
Are proficient in writing code in Javascript or TypeScript, go, and enjoy learning new languages.
Familiarity with SQL or NoSQL databases like Postgres or MongoDB.
Familiarity with key-value databases like Redis or memcached.
Exposure to CI/CD pipelines and tools.
Experience writing unit and integration tests.
Good knowledge of Docker, container orchestration and microservices architecture
Experience working with Kubernetes clusters and deploying applications
Exposure to Agile methodologies.
Method of Application
Interested and qualified candidates should send their CV to: [email protected] using the Job Title as the subject of the email.
17.
WE'RE HIRING!
HEAD OF MARKETING
Requirements/Responsibilities
• Wientoring pian ex enchilare nailes vergins
Coordinate sales and marketing efforts to boost
brand awareness.
Work experience as Marketing Executive
in Rea Estate.
Leadership skills with the ability to set and
prioritize goal.
BSc in Marketing or relevant field.
Location: Abuja
SEND YOUR CV TO
[email protected]
18.
Dena Properties is hiring a
PROJECT MANAGER
(Coren Licence)
Requirements/Responsibilities
Proven experience as construction
project manager.
• Excellence Organizational and time
management skills.
• Familiarity with Quality, Health and
Safety Standards.
• A team player with Leadership abilities.
• BC/ BA in Engineering or relevant fields.
Location: Abuja
send your CV & Portfolio to:
[email protected]
19.
WE ARE HIRING
CHIEF OPERATING OFFICER
Qualification
• Demonstrable competency in strategic planning
and business development
• Working knowledge of data analysis and
performance/operation metrics
• Excellence in decision-makimg and problem solving
outstanding organizational and leadership abilities
• BS/BA in Business Administration, MBA is a plus.
Location: Abuja
Send your CV to
20.
WE'RE CURRENTLY HIRING!
Quantity Surveyor
Requirements/Responsibilities
Excellent Negotiating and Interpersonal skills
Perform Analysis of costs for various projects
Ability to organize, plan, and strategize
A team player with Leadership abilities
BSc in Quantity Surveying or related field
Location: Abuja
Send your CV to:
[email protected]
21.
WE ARE HIRING PROCUREMENT MANAGER
Qualification
• Talent in negotiations and networking
• Aptitude in decision-making and working with numbers
• Experience in collecting and analyzing data
• Strong leadership capabilities
• Bc degree in Business Administration or related field
Location: Abuja
Send your CV to
[email protected]