Yale University Notable Alumni In 2023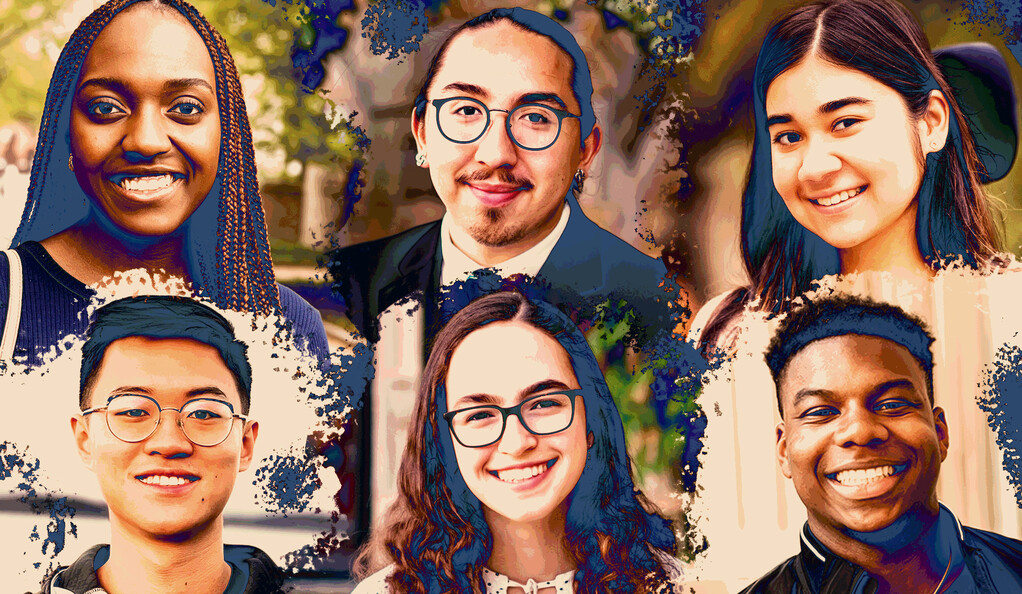 Yale University Notable Alumni In 2023
Yale was established in 1701 and is a member of the prestigious Ivy League. Let us reveal the most prestigious Yale University notable alumni this year.
Yale University is a private, medium-sized research institution in New Haven, New York. Her students are known for their energy and vibrancy both inside and outside of the classroom, and this translates to one of the world's best and most successful alumni. Choosing Yale university alumni is thus a difficult task.
Brief History of Yale University
Yale University is the third oldest university in the United States. It is as old as higher education in the United States, and with it comes a tradition of excellence and a long list of notable alumnus. Yale has blazed the trail on many fronts with its remarkable motto of "light and truth."
Yale has fourteen schools, with twelve of them being professional schools. Her strength has been in the liberal arts, but there is increasing investment in science and technology to increase undergraduate research capacity. With approximately $500 million invested in the sciences and engineering to provide undergraduates with research opportunities.
What Distinguishes Yale Students?
Her students are known for their energy and spirit both inside and outside of the classroom, as well as their high academic standings. Every Yale student is a well-bred product of the best educational traditions, rare in character and aptitude. Yale university notable alumni can be found in almost every field of human endeavour.
What distinguishes Yale graduates?
The unique gift is the calibre of the people who attend, as well as the faculty and century-old traditions that inspire them to be the best they can be..
2023 Yale Notable Alumni List

Yale attracts notables, known as Yalies, from politics to economics, science, and the liberal arts. But for the sake of this article, I'll highlight a few notables, not necessarily because they're the best of the best.
Former president Bill Clinton
former president George H. W. Bush
Anderson, Cooper
Hughes, Sarah
Morse, Samuel F. B.
Clinton, Hillary Rodham
BILL CLINTON
Bill Clinton is the 42nd President of the United States and one of the most well-liked and popular presidents to have served in the White House. Without a doubt, Bill is one of the best Yale University notable alumni on this list.
The genial leader studied law at Yale and received his Juris Doctorate in 1973. He was instrumental in the country's success. He met his wife, Hillary Clinton, at Yale, and their marriage has flourished ever since.
GEORGE H. W. BUSH
George Herbert Walker Bush was the 41st President of the United States of America. He succeeded Ronald Reagan and ruled in the post-Cold War era, helping to stabilise the world. In 1948, he graduated from Yale with a degree in economics.
ANDERSON COOPER
He is not only a well-known CNN personality, but also a Yale University alumnus. A truly exceptional journalist. He graduated from Yale in 1989 with a BA in political science and has since taken journalism to new heights with his signature programmes at CNN.
SARAH HUGHES
The world-renowned figure skater attended Yale. The 2009 graduating class. She earned a BA in American studies and has long been recognised as a distinguished Yale University notable alumni.
HILLARY RODHAM CLINTON
She is a formidable woman. A former secretary of state, a former senator from New York, a former presidential candidate, and a wonderful wife. Hillary Clinton earned a law degree from Yale in 1973
SAMUEL F. B. MORSE
The great inventor of morse code and technological advances such as the telegraph. In 1810, he attended Yale University to study mathematics and philosophy.
Yale College 2023: Meet some of the graduates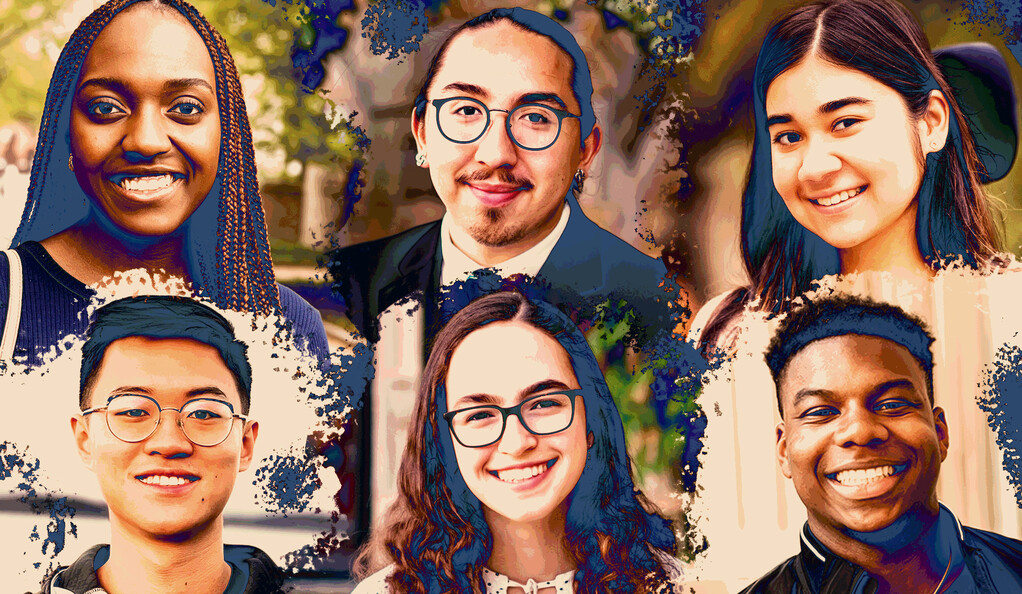 We present a series of profiles of Yale College Class of 2023 members here. These outstanding students were chosen from nominations submitted by residential college heads and deans. They are athletes and economists, artists and activists, singers, scientists, and soldiers, among other things. After serving in the United States Army, one excelled as a Yale College student. Another overcame her own fears by deciding that she would not let her disability define her, but would instead redefine what it meant to those around her. One student, a New Haven native, was elected to the City's Board of Alders.
Others used their time at Yale to research their ancestors, learning something about themselves in the process. We hope that this small but impressive sample demonstrates the breadth of experience, achievement, and humanity among the undergraduate Class of 2023.
Jummie Akinwunmi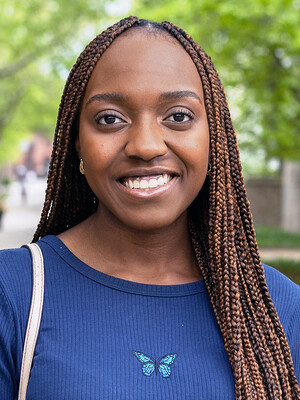 Jummie Akinwunmi, a pre-med student, knew she had a lot to accomplish in a short amount of time.
There were the required science courses, but also the research and clinical experiences that would help her decide whether she wanted to be a doctor in the future. Akinwunmi, on the other hand, was determined from the start to spend her undergraduate years learning about herself. She was interested in learning more about Nigeria and her own cultural heritage.
So, in addition to her five-year coursework towards a B.A. in the history of science, medicine, and public health and a Master of Public Health (M.P.H) in health policy, Akinwunmi studied African history, African-American history, global health, and other topics.
Nareen Barwari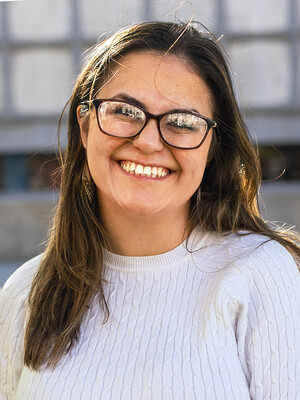 It was once unthinkable for Nareen Barwari to consider attending Yale. Now, the graduating senior encourages others to look past the seemingly insurmountable obstacles in their own pursuit of higher education.
Barwari, the daughter of Kurdish refugees, grew up in Sioux Falls, South Dakota, as the middle child of five siblings, two of whom were already in college. Barwari was considering her options, well aware of the strain on the family finances, when she met a Yale student ambassador, one of many who travel across the country speaking to high school seniors. The student ambassador informed Barwari that she would be eligible to attend Yale at no cost to her family under the university's financial aid programme and encouraged her to apply.
"I got in — which was really shocking," said Barwari. "It was life-changing and such a huge thing for my family."
Nellie Conover-Crockett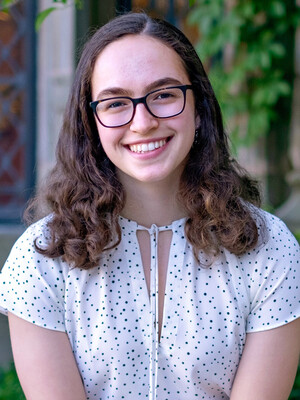 Nellie Conover-Crockett has always enjoyed cooking. She's been making her own birthday cakes since she was five, and in high school she was frequently in charge of family dinner. She frequently reserved the student kitchen at Yale to cook with and for friends, made dinner for her Trumbull College peers over spring break, and built some truly epic gingerbread houses.
"It's just a fun way for me to express myself," she explained.
Conover-Crockett, who is about to graduate from Yale College, is also an active volunteer. She transferred her skills as a horseback rider and member of her high school's swim team to therapeutic riding lessons back home and teaching kids with disabilities how to swim here in New Haven.
Ellis DeJardin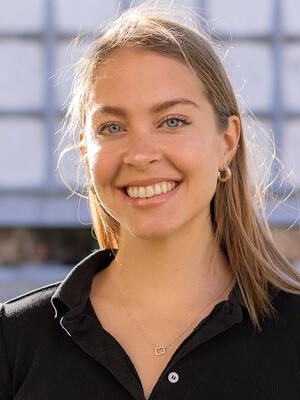 Great athletes, like Ellis DeJardin, have an uncanny ability to predict events. And, in some ways, DeJardin's four years at Yale went exactly as she had hoped after graduating from an all-girls high school in Pasadena, California.
She was a prep volleyball standout who went on to captain Yale's volleyball team and help the Bulldogs win two league championships. She also had the impression that her collegiate academic interests would include psychology. "I liked doing science experiments because I thought people were more interesting than bacteria," said DeJardin, a Jonathan Edwards College student who will graduate this month. "So psychology was a last-ditch effort."
Jay Fife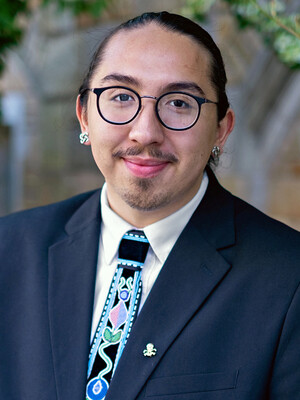 When Yale College senior Jay Fife graduates this month, some 30 family members and friends will be on campus for the celebration, most from the Muscogee Reservation in Oklahoma where he grew up. He is the first member of his family to graduate from an Ivy League institution, and he is also the first Ivy-educated Preston High School graduate in Beggs, Oklahoma.
But the event has a deeper meaning for Fife: his graduation, he says, is a celebration of survival, reclamation, and community empowerment. With the help of Mellon Mays and Edward A. Bouchet Undergraduate Fellowships, he became the first person to write a history of the Mvskoke anguage for his senior thesis, which is now spoken fluently by only about 200 tribal members.