11 Best Email Marketing Tools for 2023
11 Best Email Marketing Tools for 2023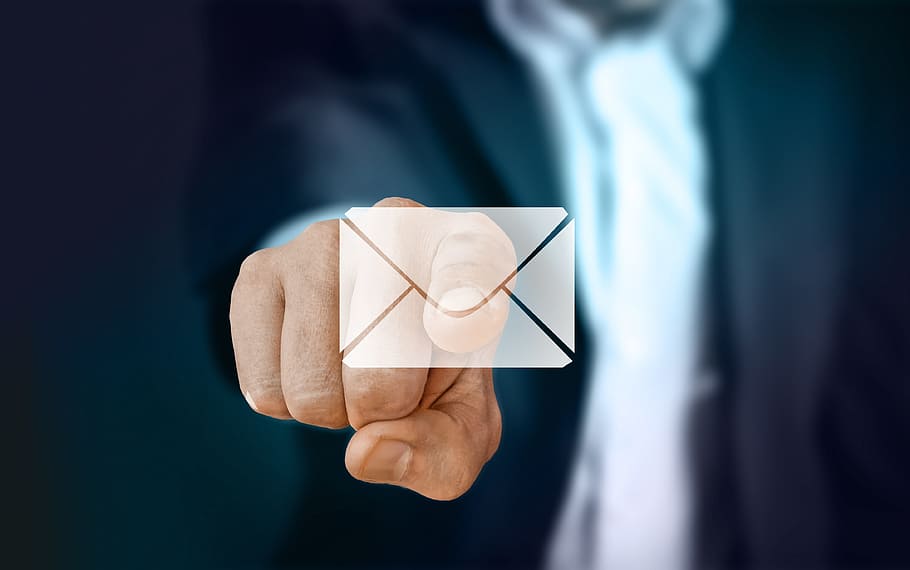 Introduction:
Regardless of whether you are a new or seasoned entrepreneur, everyone wants to see their company grow.
If you have a strong desire to see your company succeed? It is critical to use the best email marketing tools or software that are simple to use, cost-effective, and effective. You'll need a solution to help guide and convert your subscribers into paying customers.
Also read: High Paying side hustle for fathers
Finding the best email marketing software for your business can be difficult with over 450 alternatives to choose from.
This post has simplified the process by identifying the ten best email marketing tools in 2023.
Why Should You Use Email Marketing Tools?
In the business world, there is a competitive pull for customer attention, and everyone wants to reach out to prospective customers as soon as possible.
For this purpose, they have provided email marketing.
A Summary of Email Marketing Software Tools
Reaching out to a larger audience piques your interest as a fantastic business enthusiast, so you choose email marketing, right?
You made the correct decision. However, there are several excellent email marketing solutions that can assist you in meeting your goals.
Although the technicalities and interfaces of these tools differ, they all serve the same purpose: to give you the most reach to your current and potential customers. Here are ten examples:
ActiveCampaign is the best email marketing software overall.
HubSpot – Ideal for B2B service providers
Sendinblue – Excellent for increasing your customer base.
Campaign Monitor is the best option for sending personalised emails.
Omnisend – Ideal for e-commerce companies
Autopilot is the best option for advanced marketing automation.
Benchmark – Ideal for small businesses and consultants.
Constant Contact – Ideal for newcomers to email marketing.
MailerLite – The best way to get all of the essentials at a low cost.
EmailOctopus is the best option for web developers.
The Top 11 Email Marketing Tools for 2023
We discuss each of these tools in order to make you aware of their strengths and the costs associated with their use.
1. ActiveCampaign is the best email marketing software overall.
ActiveCampaign is the first on our list of the top ten email marketing tools. It has earned its reputation as a leading marketing automation tool by focusing on developing a world-class product that offers a variety of solutions for B2C, B2B, and e-commerce businesses worldwide.
It's by far the most advanced email marketing platform on our list, with machine learning and predictive tools that allow marketers to work smarter.
ActiveCampaign also has high deliverability rates (>99 percent), integrates with 870+ third-party tools, and goes above and beyond in terms of security and compliance.
As an all-in-one marketing tool, ActiveCampaign includes a built-in sales CRM system that connects to a powerful automation engine to manage your sales, live chat, and, of course, email campaigns.
You might think that these benefits come at a high cost. ActiveCampaign is less expensive, starting at $9 per month, than many of the tools on this list.
ActiveCampaign includes the following features:
870+ CRM Integrations Included
A/B testing and split actions
Attribution List Segmentation & Goal Tracking
Probability of Winning
SMS with Dynamic Content and Site Messaging
Editor with Drag-and-Drop
ActiveCampaign offers a 14-day free trial with no credit card required.
2. HubSpot: Ideal for B2B service providers
The next tool on our list of the best email marketing tools is HubSpot is a well-known service that provides CRM email marketing tools/software, landing page creation, online chat, and management.
When you use HubSpot as the foundation of your marketing and sales, you can simply link income to the marketing campaign, newsletter, or blog post that influenced each sale.
HubSpot provides a WordPress plugin that lets you launch email campaigns directly from the platform.
The plugin also allows you to capture contacts in your CRM without leaving WordPress by using a HubSpot form or chat widget.
Start using HubSpot for free, but the product subscription is a little pricey, according to our research.
3. Sendinblue; Excellent for increasing your customer base.
Sendinblue includes a landing page builder and a responsive email editor to assist you in creating intuitive sign-up forms.
Apart from being a clever all-in-one digital marketing solution, Sendinblue is one of the best-performing email platform options available today, with advanced reporting and tonnes of configurable templates.
Sendinblue allows you to quickly create an email marketing strategy that handles SMS and site chat messages, integrate Facebook ad management, and easily track it all.
As an added bonus, with Sendinblue, you have unlimited contacts and only pay for the emails you send, rather than paying more money as your list grows.
Also read; 11 Best YouTube runners channels
What services does Sendinblue provide?
Automation of Marketing
CRM with built-in contact segmentation
Shared Inbox for Email and SMS Marketing
Transactional Emails from Live Chat
Subscription Forms and Landing Pages
Management of Facebook Ads
Sendinblue makes our list of the best email marketing tools because of all of these features.
Sendinblue's free plan allows you to send up to 300 emails per day.
Campaign Monitor is the best option for creating personalised emails.
Campaign Monitor is also on our list of the best email marketing tools. If aesthetic appeal is important in your marketing, this is an email solution to consider.
Especially if you use a personalised email strategy to keep your brand consistent.
You'll have complete control over the look of each message, and you'll be able to create a great-looking email by adjusting fonts and colour schemes, as well as include free stock photos thanks to built-in Unsplash access.
Campaign Monitor Email Marketing Software Free Trial's Customer Journey email builder enables you to create visually appealing and effective campaigns.
Campaign Monitor has a 99 percent customer satisfaction rating and provides users with a dedicated team of service consultants to provide ongoing support for account setup, best email marketing practises, and strategies to increase deliverability rates.
What are the key features of Campaign Monitor?
Transactional Emails Analytics & Insights Email Template Builder
Hundreds of Integrations
Segmentation and Personalization of the Link Review Tool
Signup Forms & SMS Marketing Campaign Monitor is available for free to try, with paid plans starting at $9/month.
5 Omnisend is ideal for e-commerce companies.
Omnisend is quickly becoming one of the most popular platforms for online merchants and e-commerce businesses, assisting them in personalising their marketing.
This powerful tool, which is one of our top email marketing tools, offers a comprehensive marketing automation toolkit that includes email, SMS, push notifications, and integration with Google Ads, Facebook Lead Ads, and 70+ other programmes to help you maximise growth opportunities and drive sales on autopilot.
By focusing solely on e-commerce, Omnisend has created new email templates aimed at attracting repeat buyers.
Omnisend is compatible with our e-commerce platforms, including Magento, Shopify, and BigCommerce. But the benefits don't stop there.
Omnisend goes above and beyond to help its customers by integrating with platforms for review, loyalty, and support desks such as Yotpo, Smile.io, and ReCharge, making it one of our best email marketing solutions.
Our post on the 10 Best Personal Finance Apps in 2023 will assist you in selecting financial Apps.
Paid Omnisend plans start at $16 per month, depending on the size of your contact list, and each includes unlimited email sending. It is, in fact, one of the best email marketing tools.
What are the most powerful features of Omnisend?
Polls and Surveys
Forms and popups
Email, SMS, and Push Notifications A/B Testing
Emails for Transactions and Marketing
Dynamic Coupon Codes
Segmentation of E-commerce
Retargeting and reporting
Omnisend distinguishes itself from competitors by providing a Free Forever plan upon signup.
Autopilot is the best option for advanced marketing automation.
The next item on our list of the best email marketing tools is Autopilot, which is known for having one of the best-designed canvases for developing email automation sequences, allowing you to focus on creating ideal client journeys.
Marketing used to be all about sending mass emails or mindlessly sharing weekly email newsletters.
In today's digital world, email marketing must be smart by sending the right messages to the right leads at the right time. That is taken care of by Autopilot.
What are the most effective Autopilot email features?
Automation Annotation Customer Journey Mapping Lead Scoring & Nurturing Website Tracking
A/B Split Testing for Multi-Channel Marketing Emails
Autopilot provides a 30-day free trial.
Benchmark; ideal for small businesses and consultants.
Benchmark is not as well-known as the other tools on our list, but it is a compelling option, particularly if you want to send professional emails without having to be an email designer.
Everything about their platform is designed to provide a good user experience, from their bespoke templates to the platform itself.
Benchmark is an affordable option for any small business that requires a beautiful and user-friendly email tool as well as marketing automation software.11 Best Email Marketing Tools for 2023
What distinguishes Benchmark?
Marketing Automation 1,500+ Integrations Visual Email Builder
Page Landing
Polls and Surveys
Forms for Reporting
A/B Evaluation
Benchmark is available for free and allows you to send 250 emails to 500 contacts per month.
Obtain a Benchmark
Constant Contact is the best option for newcomers to email marketing.
Constant Contact is an excellent and one of the best email marketing tools if you are new to email marketing.
The email builder's drag-and-drop functionality allows you to quickly and easily add text and graphics to your messages.
Constant Contact also provides more than 100 mobile-optimized email templates, making professional email creation faster and easier than with many other solutions.
Constant Contact's automation features do a lot of the email marketing work for you, such as triggers for welcome messages for new subscribers and related drip email marketing campaigns, all based on customer behaviour on your website.
What are the most effective features of Constant Contact?
List-Building Tools Event Marketing Campaign Reporting App Integrations Landing Pages A/B Testing 100s of Templates
Get a 60-day free trial of Constant Contact – no credit card required!
9 MailerLite is the best way to get all the essentials at a low cost.
Are you looking for a tool that will not break the bank? Then MailerLite is the answer! On their free plan, you can send up to 12,000 emails per month, and unlimited emails to 1,000 contacts are only $9 per month.
Unlike other basic email marketing systems, MailerLite is a tool that can be used by any company.
MailerLite has everything you need to launch bulk email marketing campaigns, whether you're a small charity, a side business, or a new freelancer.
MailerLite is the best option for beginners because it is inexpensive and includes simple templates.
What are the free features of MailerLite?
Email Automation Builder Website Builder 10 Landing Pages Drag & Drop Editor
Pop-ups and Sign-Up Forms
You can't go wrong with MailerLite's free plan, but their paid plans include selling digital products, using unlimited templates, and creating auto resend campaigns.
MailerLite provides a 30-day free trial so you can see what they have to offer.
Get MailerLite now.
10 EmailOctopus is the best option for web developers.
EmailOctopus is another tool on our list of the best email marketing tools. EmailOctopus is email marketing software that assists businesses in designing, launching, and managing personalised email campaigns through the use of customizable templates and a drag-and-drop editor.
Automation allows organisations to schedule time-based onboarding and drip sequence campaigns for sending welcome emails or sharing newsletters and offers.
Marketers can use EmailOctopus to embed custom forms into existing websites and add pop-up forms to existing websites to collect client information.
Administrators can use the platform to organise and store subscriber data in a repository and send emails to contacts based on gender, age, location, and other criteria. Campaign activity can also be used to segment contacts.
Which EmailOctopus features are the most useful?
Importing Customizable Forms Contact
Pre-made Templates
Drip Campaigns that are Automated
Segmentation of Subscribers
Send up to 10,000 emails per month for free with EmailOctopus.
What Features Should Email Marketing Software Have?
These best email marketing tools should help your business grow by converting leads into customers. However, it must also save you time and convert those buyers into loyal customers.
When deciding on the best email marketing tools to use, keep the following points in mind:
Cost-effectiveness
When deciding which tool to use, you must consider the cost of subscription and your budget.
Because you don't want to change your email marketing tool too frequently, choose one that has all of the features you'll require today and in the future. Above all, choose the tool that will help you the most in expanding your business.
Usability
On some email marketing platforms, it can take up to three hours to make a template look appropriate, especially when displayed on a mobile device.
As a result, when deciding which email marketing solutions to use, look for those that are easy to use and require little time.
Availability
Even the best email marketing solutions are useless if your emails end up in the spam folder. As a result, as tedious as it may be, deliverability is a critical factor.
The Best Email Marketing Features
Make certain that the best email marketing tools you select include features such as graphic email campaign builders, pre-designed email templates, autoresponders, and audience segmentation.
Customer Relationship Management and Marketing Automation
Unless you're a large corporation, using drip email marketing software that also includes a Customer Relationship Management (CRM) tool and marketing automation capabilities is probably a good idea.
Conclusion
Email marketing is the most important digital channel for businesses and organisations because it allows for one-on-one interactions with customers throughout the customer journey.
As a result, the best email marketing tools are critical for every business.
Questions and Answers
What exactly is email marketing?
Email marketing entails communicating with customers via email about your company's products, services, special offers, news, and so on.
Is email marketing still relevant?
Email marketing is one of the most effective ways for a company to reach out directly to its customers.
How should I expand my subscriber base?
Offering an incentive in exchange for signing up to receive your emails is the best way to grow an email subscriber list.
How frequently should I send out marketing emails?
As frequently as you can without becoming annoying.
Why do we require email marketing software?
Using the best email marketing tools allows you to reach and connect with your target audience in a personalised way, increasing sales at a low cost.
How do I create an effective subject line?
The most effective subject lines are brief, to-the-point, and inform the reader exactly what type of information and messaging will be included in the email.11 Best Email Marketing Tools for 2023
Which email marketing tool is the most effective?
11 Free Email Marketing Tools That Will Save You Money and Time
HubSpot Email Marketing…. Sendinblue…. Omnisend…. SendPulse…. Benchmark Email…. Mailchimp…. MailerLite.
What is the least expensive email marketing tool?
11 Best Low-Cost Email Marketing Tools And Services For 2023
Moosend. HubSpot's best feature is audience segmentation. The best feature is the all-in-one free CRM, ActiveCampaign. The best feature is the event tracking feature… Mailjet. MailerLite's best feature is its multi-user account. Open rate by location…. Benchmark…. GetResponse…. Cakemail.
What is the most effective email platform to use?
Gmail is the best email service overall. Outlook is ideal for integrating multiple apps. Yahoo has effective spam filtering capabilities. For small businesses, Zoho Mail is the best option. AOL offers limitless storage.
Is Mailchimp suitable for business?
Is Mailchimp a legitimate company? Mailchimp is, in fact, a legitimate email marketing service. It assists small businesses in safely storing customer data and provides a secure method of managing contacts.